23 Nov 2022
ONE-SIXTY 8000 tried and tested by MBUK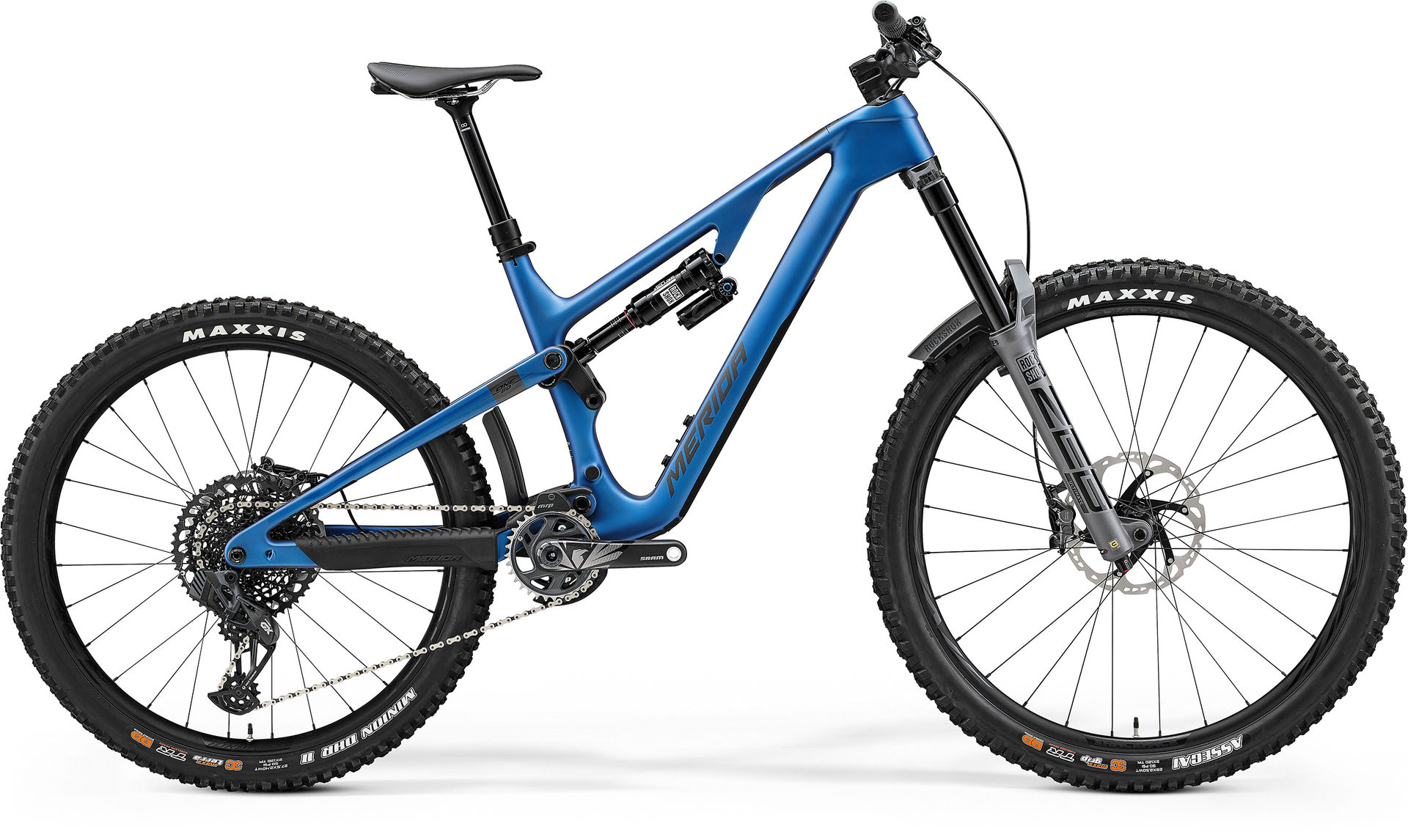 The team of BikeRadar, which works closely together on some of their review features with the MBUK crew, already shared their hugely positive findings on our new ONE-SIXTY 8000 at the end of September – details here. Now it was MBUK's time to let their readers know how our new enduro bike performs out in the wild.
Like many other testers, the team was impressed by the pedalling efficiency, the outstanding traction and the fact that the "ONE-SIXTY is no slouch on the descents with its long reach, slack front end, supple rear and stout, well-damped tyres".
On top of that, "The ONE-SIXTY particularly impresses in chattery or off-camber corners, where traction is excellent, with the bike resisting skittering towards the outside of the turn or shimmying down the slope".
FINAL VERDICT:
"Sublimely smooth, seriously well-specced and generously proportioned – good job, Merida!"
+ Excellent cornering traction
+ Supple suspension softens blows
+ Well-considered spec
To read the full review, make sure you grab the latest issue of MBUK (#414) from well-stocked newsstands.
To find out more about the bike, including key features, R&D and design thinking, as well as the intended use, please check the comprehensive micro page here.
For an overview of the entire ONE-SIXTY range, please click here.
For the detailed spec sheets and frame features of the new ONE-SIXTY 8000, please click the link underneath DISCOVER THE BIKE.

The bike tested is the 2022/23 ONE-SIXTY 8000.