4 Feb. 2020
eBIG.TOUR gets given the 'Kauftipp' in the latest ElektroRad test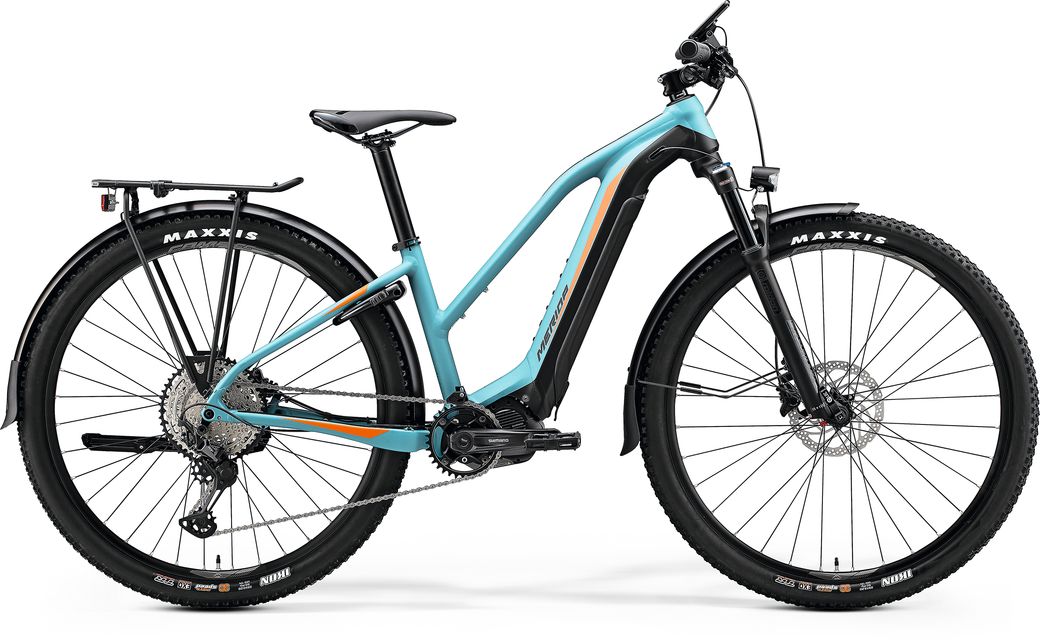 Following in the footsteps of the eSPRESSO which was given the 'sehr gut' (very good) and the 'value for money' certificate in the 'trekking bikes' category of the latest test in German e-bike magazine ElektroRad (issue 01/2020), our eBIG.TOUR was even more successful with achieving a 'sehr gut' and 'Kauftipp' (top purchase tip) in the 'SUV-bike' category.
Despite its discreet looks, the eBIG.TOUR managed to 'shine' and really 'impress' the testers. On the outside 'a hugely comfortable trekking bike' yet from within, driven by the 'genes of a sporty mountain bike'. The solid mudguards, a strong rear rack and the impressive light system raise the commuting ability of the bike. Shimano's E7000 motor manages to 'bridge mountain and trekking bike requirements perfectly'. The overall package allows the MERIDA to 'tackle more demanding off-road tracks without too much trouble'. With its 'low centre of gravity' and the 'playful handling' the eBIG.TOUR is perfectly equipped for the city jungle.
Conclusion:
'MERIDA offers a good looking and solid all-rounder with the new eBIG.TOUR 500 EQ. Its handling is playful and the range of application is huge'.
Highlights:
+ well balanced
+ all-round usability
+ well thought through components
+ great price
For further details on the eBIG.TOUR, including features, design thinking and intended use, please click here.
If you like to find out more about the specification and geometries of the tested eBIG.TOUR 500 EQ, please click the link below.
To see the complete 2020 eBIG.TOUR range, please click here.