15 Apr 2020
eONE-SIXTY 8000 given 'Best All-rounder' badge by eMTB-NEWS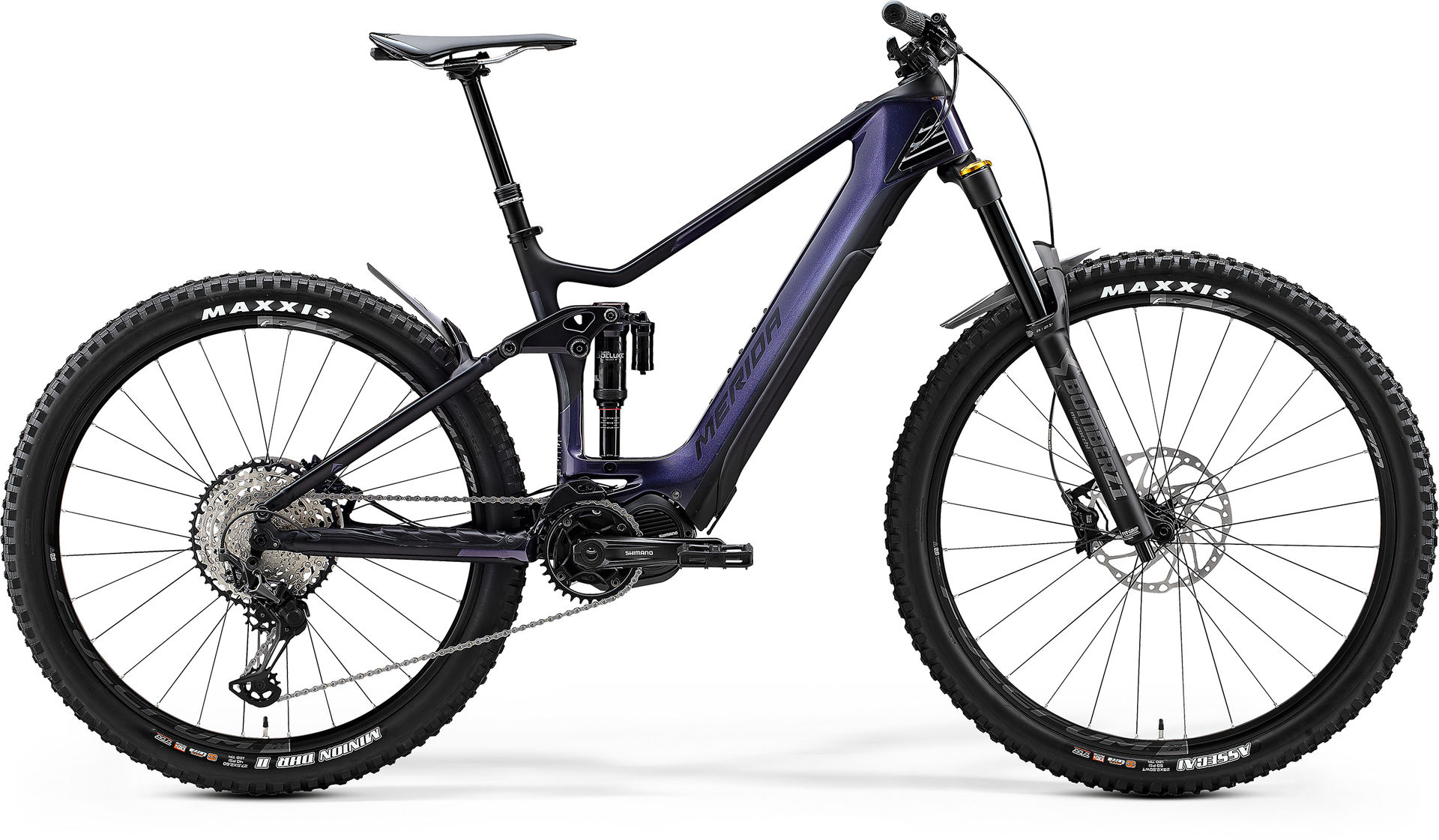 After testing the eONE-FORTY 9000 at the end of last year (details here), the EMTB-NEWS crew was keen to find out how the taller legged brother, the eONE-SIXTY would compare and how it would continue the legacy of the 'original' eONE-SIXTY.
To jump right into it, the eONE-SIXTY 8000 impressed the test crew, to the level that they awarded it the 'Best All-rounder' batch. The review gives lots and lots of details and is definitely worth a read if you are looking for your next e-MTB. To read the report (in German), please click here.
Conclusion (translated from the German original):
'The MERIDA eONE-SIXTY 8000 is an absolute jack of all trades, a well thought through all-rounder with impressive suspension configuration and clever frame details. The well working Marzocchi Z1 and the high front end convey stability and control even on rough and steep tracks. The mixed-wheel-size-concept might not work to its full potential with the relatively narrow 2.6" rear tyre, but it still impacts the handling of this all-round e-mountain bike positively.
Our question at the beginning was: 'Can the eONE-SIXTY be a real all-mountain bike? And here there can be only one answer: Yes, it can! With a few minor niggles in specific climbing situations and high speed-downhills, but ultimately perfect on the trail in any terrain. If you are looking for a comfortable e-all-mountain bike, then the MERIDA eONE-SIXTY 8000 would be the ticket.
We awarded this e-all-mountain bike with the 'Best All-rounder' badge.'
What the testers liked most:
- Planted rear suspension configuration paired with a responsive fork
- Well finished carbon frame with thought-through details
- Super quiet
- Very agile
To find out more about the eONE-SIXTY 8000, please click the link underneath the DISCOVER THE BIKE headline below.
To view the entire eONE-SIXTY range, please view the seven available models here.
Photos: emtb NEWS – Rico Haase