Nov 11, 2019
eONE-FORTY impresses the eMTB-NEWS team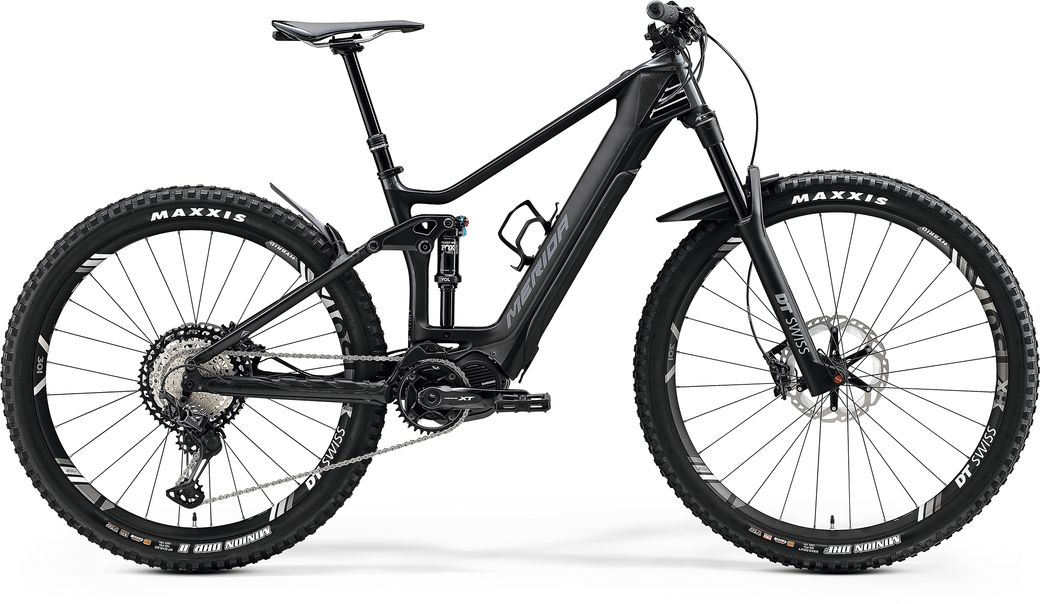 The testers of the German website eMTB-NEWS are true experts when it comes to eMTBs. This is all the more gratifying as the eONE-FORTY convinced them all the way. Besides the 'beautiful shapes', 'the appealing design and the smart details of the newly constructed carbon frame', the testers were also impressed by the perfect balance, the harmonic suspension and the well-chosen geometry. The 'background noise' of the eONE-FORTY was also mentioned positively. "No rattling or clattering. Really nothing at all!"
The testers were also very pleased with the agile and lively character of the bike, which was 'extremely fun on the trails'. In addition to that, the uphill skills convinced the testers as well. The eONE-FORTY 'easily masters every uphill'. As a 'very clever detail' every bike comes with a fitted multitool underneath the saddle as standard.
Conclusion:
'The MERIDA eONE-FORTY is just perfect. With 140/133 mm of suspension, you can ride up and down every trail. Thanks to the low weight, the fine geometry and the well balanced total package, the eMTB is very agile and lively on the trail. With the mixed wheel sizes, you officially turn into a corner bandit. Guys, those who disliked tight corners so far will simply love them with the eONE-FORTY. Thumbs up for this lively e-trail bike!'
What the testers liked most:
- Very agile, thanks to mixed wheels (29"/27.5")
- Strong and durable DT Swiss wheels
- Well balanced and low weight
- High-quality finish and appealing design
Check out the complete review (in German) by clicking here.
To find out more about the eONE-FORTY 9000, please click the link underneath the DISCOVER THE BIKE headline below.

To view the entire eONE-FORTY range, please view the four available models here.

Photos: emtb NEWS Moritz Zimmermann