27 May 2020
MATTS J. 24+ on Offroad.cc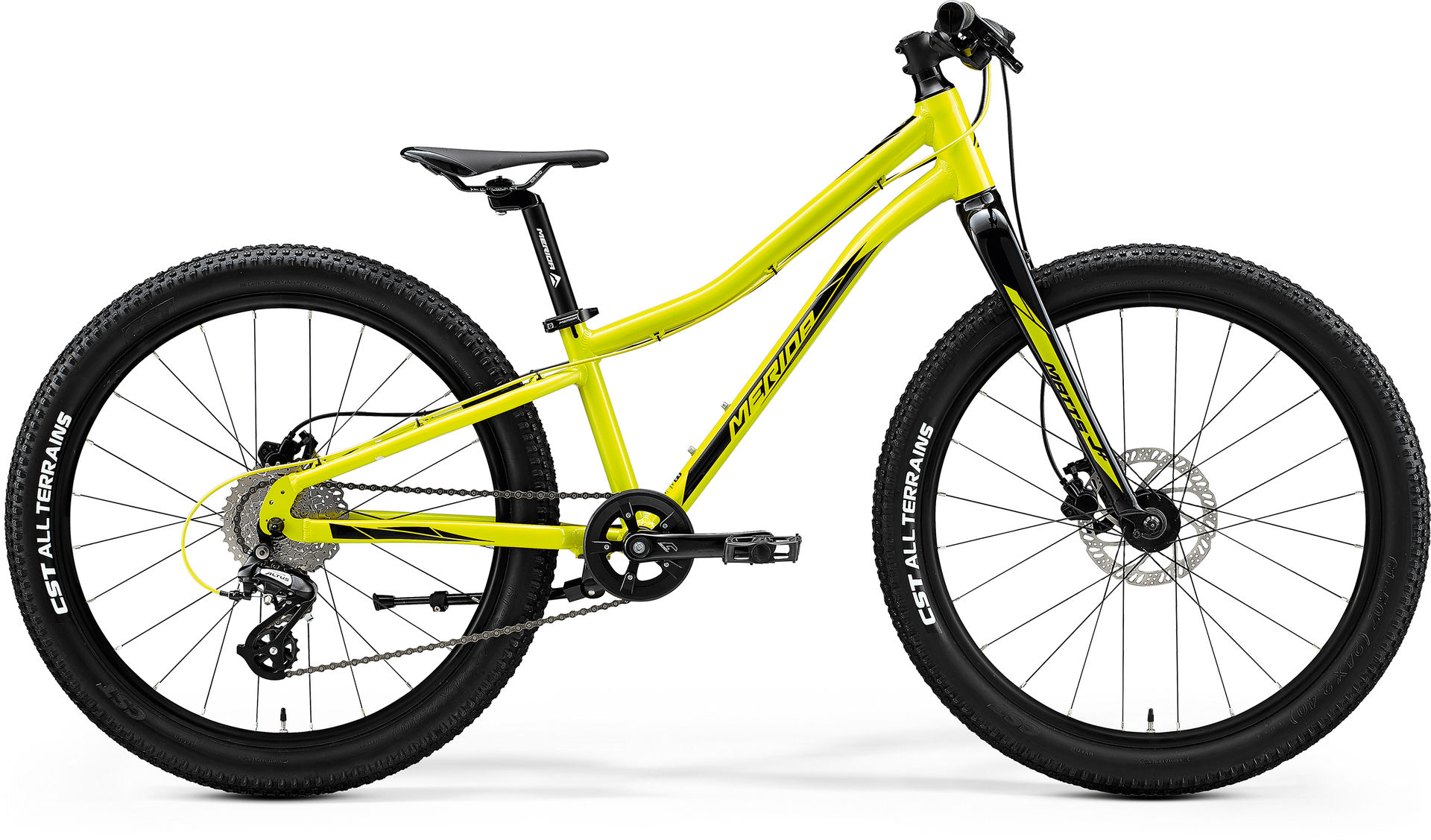 The Offroad.cc test crew, tester Stu Kerston's daughter Libby to be precise, had the chance to try and test our new MATTS J. 24+ for the last few weeks and instantly got on with our bright yellow kids' mountain bike.
As Stu pointed out, 'no matter how good any bike looks, your child needs to find it cool. The MATTS J. 24+ certainly doesn't fail that test. My daughter Libby absolutely loved the way it looks, commenting that the wide tyres and chunky black rims make it look like a proper mountain bike.' What a great start!
But the MATTS J. 24+ continued to impress with its confidence giving wide tyres, its solid and kids specific gears and brakes and the stable geometry.
Conclusion:
'Ultimately, the confidence a bike inspires is probably the best way of judging how good or bad a kids' bike is, and on these terms, the J. 24+ really scores high.'
…and…
'Overall, the Merida MATTS J. 24+ is a very good bike for keen off-roaders, or even for those who just want to get out and enjoy themselves on all kinds of surfaces. The geometry really flatters the rider, creating massive smiles and boosted confidence – and that, let's be honest, is really what cycling's all about.'
To read the full review which is now on Off.road.cc, please click here.
To find out more about the MATTS J. 24+, please click the link underneath the DISCOVER THE BIKE headline below.
To view the entire YOUTH & KIDS range, please view the various models here.
For all the details on the new MATTS J. PLUS, including intended use, key components and thinking behind the new design and geometry, please click here.