30 Jun 2021
eONE-SIXTY 700 wins BEST IN TEST in E-Mountainbike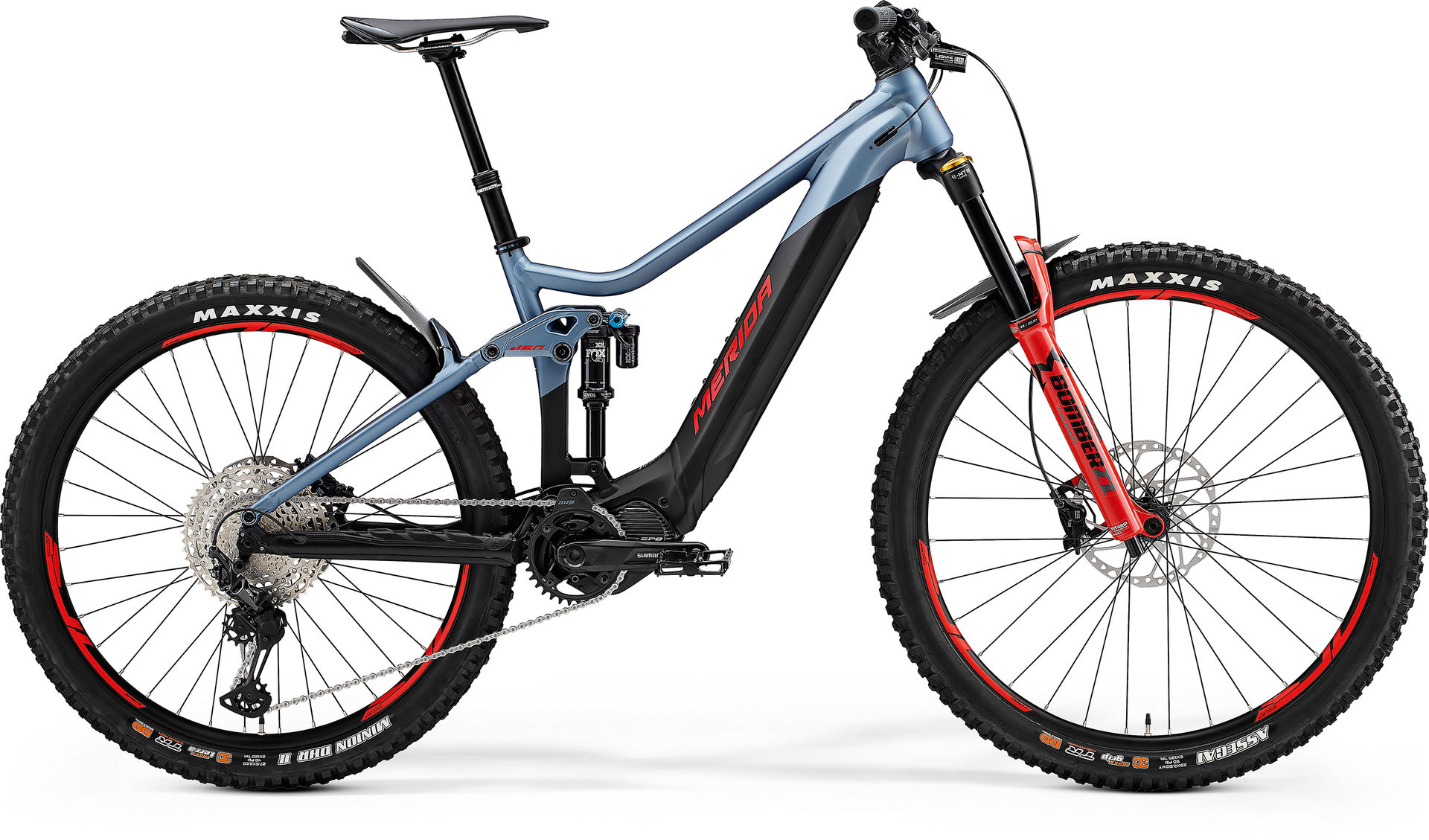 Only a few months after our top of the line eONE-SIXTY 10K was awarded the BEST IN TEST badge in issue #024 of E-Mountainbike (story here), it was now the full aluminium framed eONE-SIXTY 700 that was able to add the same accolade to its trophy cabinet.
While offering the same geometry, Shimano EP8 motor and 630 Wh battery and many other elements that made the eONE-SIXTY 10K the winner on the last issue's test, the 700 features a full aluminium frame and different spec package, making it far more affordable for most e-bike enthusiasts.
During their seven bike comparison test, the test crew spent ample time on our eONE-SIXTY 700 and pointed out that the 'look and feel are just as excellent as its trail performance – the MERIDA eONE SIXTY 700 combines all of the characteristics of a great all-rounder'. Furthermore, they loved the 'excellent balance between composure and agility' that makes our eONE-SIXTY 700 the 'kind of the trail'.
THEIR VERDICT AND REASON FOR AWARDING IT WITH BEST IN TEST:
'A master in all categories. The MERIDA eONE-SIXTY 700 strikes a fine balance between composure and agility, delivering an impressive performance on all types of descents yet still offering lots of comfort on long rides. Regardless of your riding skills, the MERIDA eONE-SIXTY is an excellent all-rounder and only reveals some weaknesses uphill. The Shimano EP8 motor is neatly integrated into the well-thought-out and high-quality frame. If you want to spend € 5,500 on your next eMTB, the MERIDA eONE-SIXTY offers the best overall package. A well-deserved Best in Test!'
fast, safe and fun for everyone
confidence-inspiring
everyday functionality meets trail performance
tidy, ergonomic cockpit
To read the full test, please check out issue #025 in the E-Mountainbike app.
For the detailed spec sheets and frame features of the new eONE-SIXTY 700, please click the link underneath DISCOVER THE BIKE.
To find out more about the bike, including key features, R&D and design thinking, as well as the intended use, please check the micro page here for the carbon eONE-SIXTY, and here for the all-aluminium eONE-SIXTY.
To see the full specification and feature list of the six different models, please click here.