16 Jul 2021
eBIG.TOUR 400 on Pocket-lint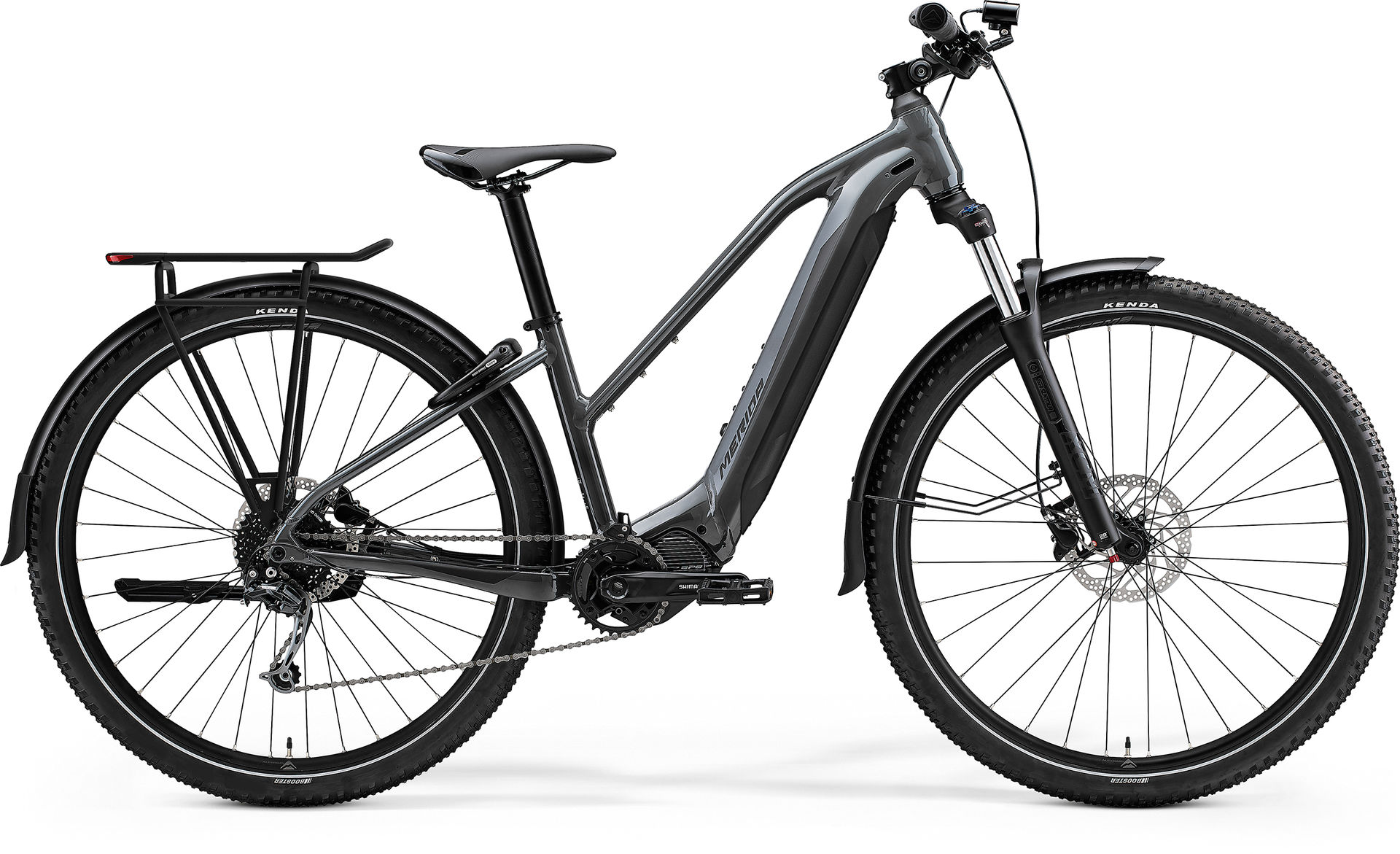 Electronic product review and buyers guide website Pocket-lint look at a vast variety of products, from the latest phones, TV equipment, electric cars all the way to electric bikes.
In their search for the perfect e-bike, more specific comfortable touring e-bike, the team came across our eBIG.NINE 400 EQ and jumped at the chance to take it through its paces.
Tester Chris was impressed with the powerful and super-smooth power delivery of Shimano's EP8 motor and the overall quietness of the system. On top of that, he pointed out the solid build of the eBIG.TOUR, the 140kg system weight allowance, the comprehensive spec package, high-quality finish of the frame and the well-executed cable integration.
HERE IS THE FINAL VERDICT:
'There's no avoiding this bike's weight, but there's a very real feeling that you're getting something that will stand up to the rigours you want to put it through. Don't glance at that front end and think about throwing it down trails at any speed, this is a trekking bike at heart, designed for more sensible riding.
It's expensive, but you're also getting quality components designed for a specific job. For city commuters, you might find it's just a little too big for the job, but for those wanting to cycle the coastline over a series of weekends, this could be just the e-bike for you.
The Merida eBig Tour 400 EG is a big bike, but it's also a fun bike.
4 out of 5 stars.'
To read the full review, please click here.
For further details of the eBIG.TOUR 400 EQ model, please click the link below DISCOVER THE BIKE.
For the information on the eBIG.TOUR platform, including features, design thinking, new technologies and lots more, please click here.
To check the entire eBIG.TOUR product line-up, please click here.