13/06/2022
BIG.TRAIL 600 gets tested by the ADFC Radwelt Magazin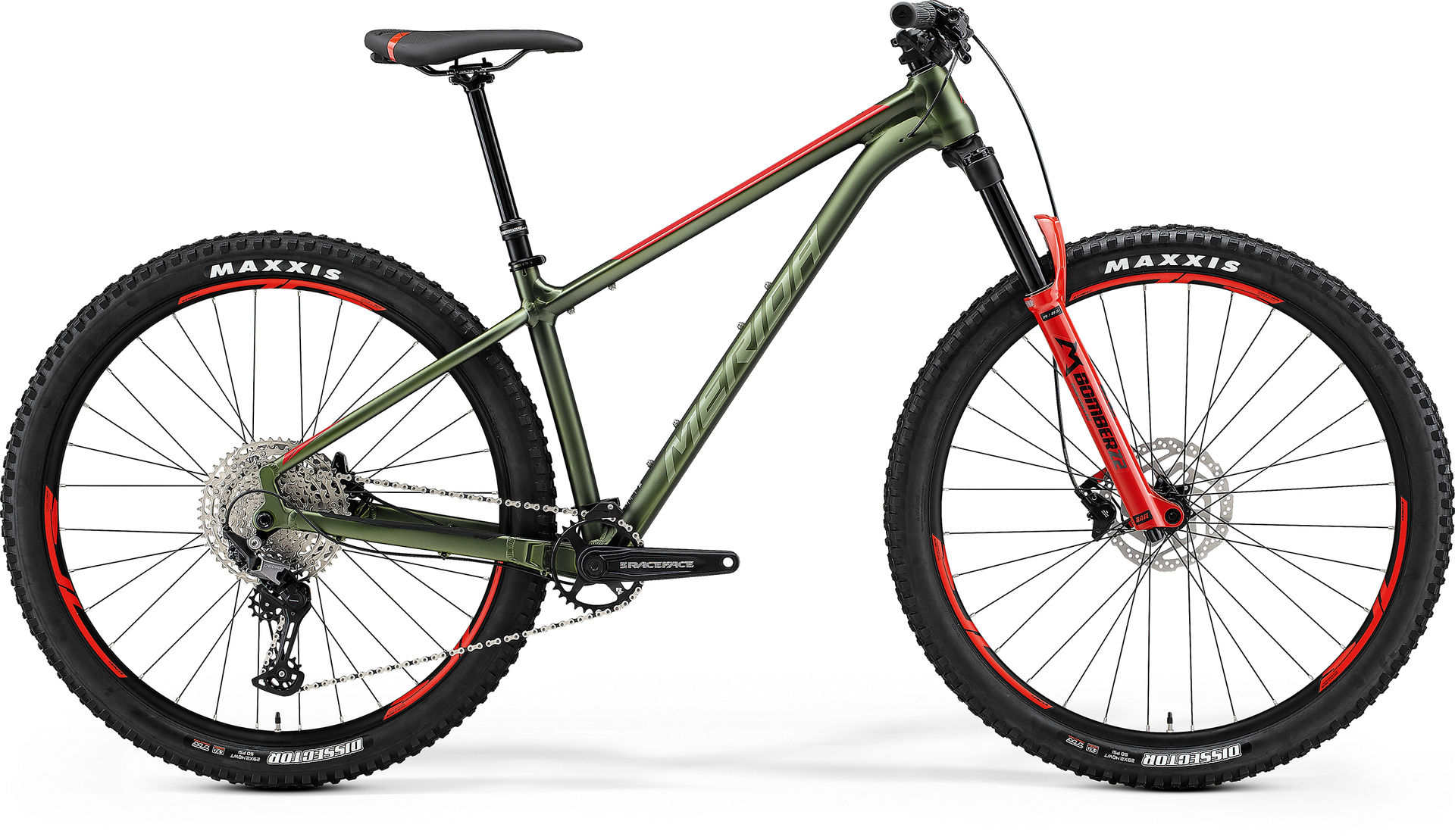 In the current 02/2022 issue of ADFC Radwelt (magazine of the German Bicycle), the team looked at mid-range aluminium mountain bikes in their 'Tried and tested' section and included our trail hardtail BIG.TRAIL 600 in their line-up.
"If you want to let off some steam mainly on downhills but don't want to splash out for a full-suspension mountain bike, a trail hardtail like the MERIDA is the perfect choice", so the word of the ADFC Radwelt test team.
Due to the seating position, it offers "a lot of control". This allows it to be "effortlessly controlled on fast and also on narrow, winding descents [...]", according to the testers. Reasons for this were the long-travel suspension fork, the dropper post, the extremely wide handlebars and the powerful brakes. Wide and aggressively profiled tyres also provided "plenty of traction on all surfaces". The trail mount on the underside of the top tube, as well as the mounting options for mudguards, side stand and luggage rack, also convinced the testers.
THEIR FINAL VERDICT (translated from the German original):
"The MERIDA BIG.TRAIL shines on descents with confidence-inspiring characteristics and thus conveys great riding pleasure. It is also ideal for more leisurely off-road tours. In addition, it offers the possibility of being equipped for everyday use without much effort."
For the detailed spec sheets and frame features of the new BIG.TRAIL 600, please click the link underneath DISCOVER THE BIKE.
More information about the concept, the equipment and the range of use of the BIG.TRAIL can be found here.
The complete range of the BIG.TRAIL can be viewed here.