29/04/2020
BIG.NINE XT test winner in latest MBUK test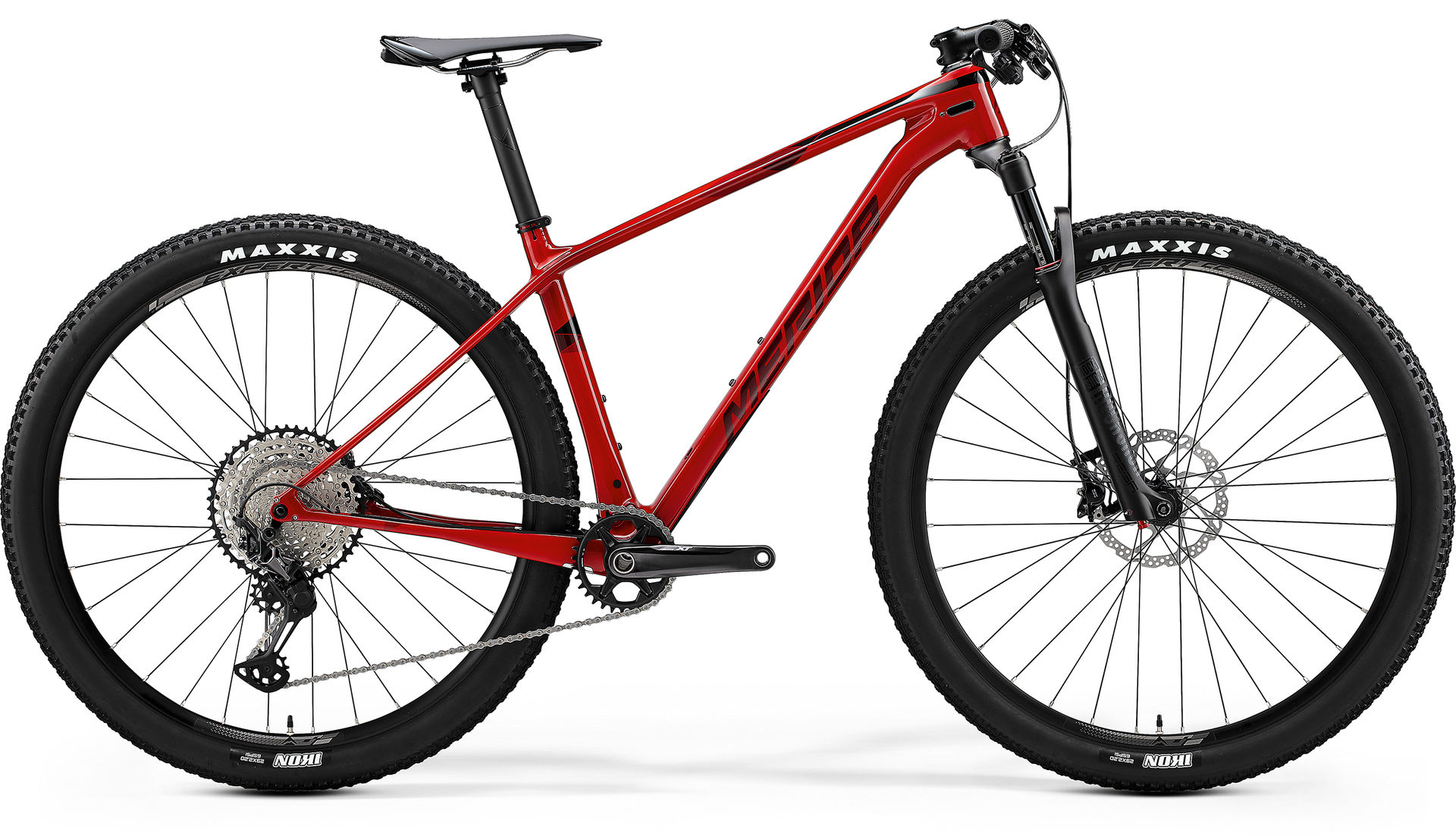 Our full carbon BIG.NINE XT managed to win the latest MBUK XC-BIKE (06/20 – page 96-109) test against some rather stiff competition.
The testers loved 'the comfortable ride even on longer rides', the 'faultlessly performing Shimano's XT gears, that give precise, smooth shifting regardless of the conditions' and the fact that it 'rode well on high-intensity fast rides too'.
Conclusion:
'The BIG.NINE might not be the shoutiest of bikes – it doesn't have the flashy kit of the Canyon, nor the contemporary shape of the Specialized – but what it does well gets on with the job at hand.
It'll get up the hills fast and get you back down fairly quick too, while the components fitted should last a season or two of racing without complaining too much either.
Overall, though, it was the Merida that was least compromised. Yes, I'd like it a touch longer and slacker, but it was barely held back by that.
The equipment bolted to the frame performed really well and its composure, thanks to a more forgiving back-end, meant it was often first choice when I wanted to crank out a few fast miles on a sunny winter's morning.'
To read the full review, please grab the latest issue of MBUK from your local newsstand or click the PDF download button below. The test is also (as a stand-alone feature) on the Bikeradar site (see details here).
For further details on the BIG.NINE XT model including geometries and specification, please click the link below. To see the complete 2020 hardtail range, please click here.