23/03/2021
eONE-SIXTY 10K crowned BEST IN TEST in E-Mountainbike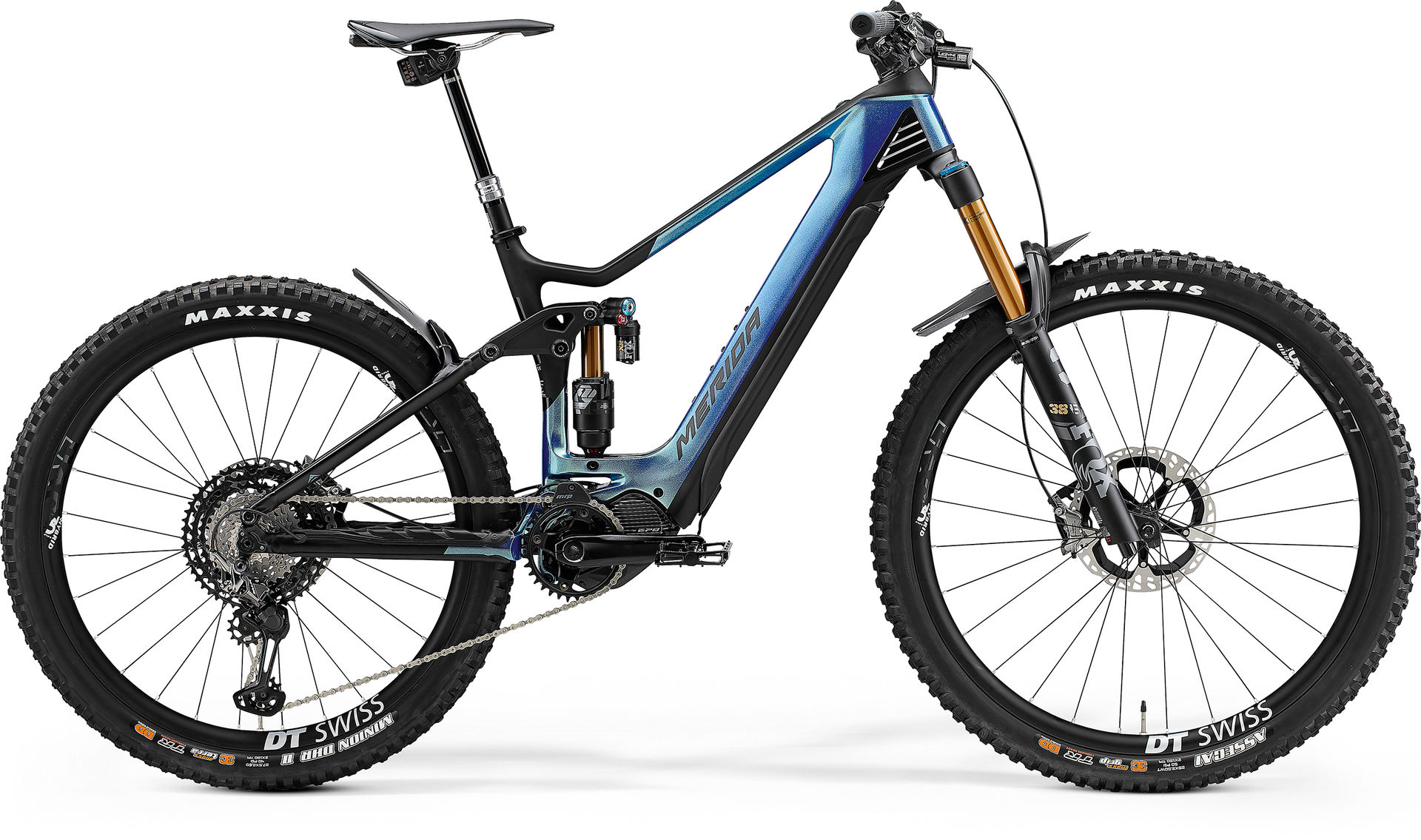 While still trying to catch up with the amazing test win and awards track record of the original eONE-SIXTY 900E, our new eONE-SIXTY is catching up quickly. The latest addition to its award list is none other than the massively impressive BEST IN TEST award in E-Mountainbike's current issue, where the test crew run a huge 25 e-bike comparison test establishing the best 2021 all-rounder. We are very proud to announce that our eONE-SIXTY 10K won the test with flying colours.
During their extensive test period, the test crew were impressed by the outstanding spec, the easy handling, efficient suspension and excellent climbing and descending performance.
They commented: 'The MERIDA eONE-SIXTY 10K makes everyone feel at ease from the get-go, mastering all sorts of trail challenges with flying colours. No other bike in this test is as much fun and inspires as much confidence: a well-deserved test victory!'
THEIR VERDICT AND REASON FOR AWARDING IT WITH BEST IN TEST:
'Here comes the best eMTB of 2021: the MERIDA eONE-SIXTY 10K! With its outstanding all-rounder qualities, it secures our coveted Best in Test! No other bike is as versatile and suits as many different types of rider, whether you're a beginner or downhill adrenaline-junkie. The elegant MERIDA combines the incompatible and is just as agile as it is smooth, setting a new benchmark for trail performance. The spec is perfect and while the price is high, it's totally justified given the outstanding performance!'
widest range of applications in the test
fast, safe and fun for everyone
perfect spec
seamless integration of the Shimano drive system
To read the full test, please check out issue #024 in the E-Mountainbike app or view the entire feature on their website, here.
For the detailed spec sheets and frame features of the new eONE-SIXTY 10K, please click the link underneath DISCOVER THE BIKE.
To find out more about the bike, including key features, R&D and design thinking, as well as the intended use, please check the micro page here for the carbon eONE-SIXTY, and here for the all-aluminium eONE-SIXTY.
To see the full specification and feature list of the six different models, please click here.