14/04/2021
NINETY-SIX 8000 tested by Singletrack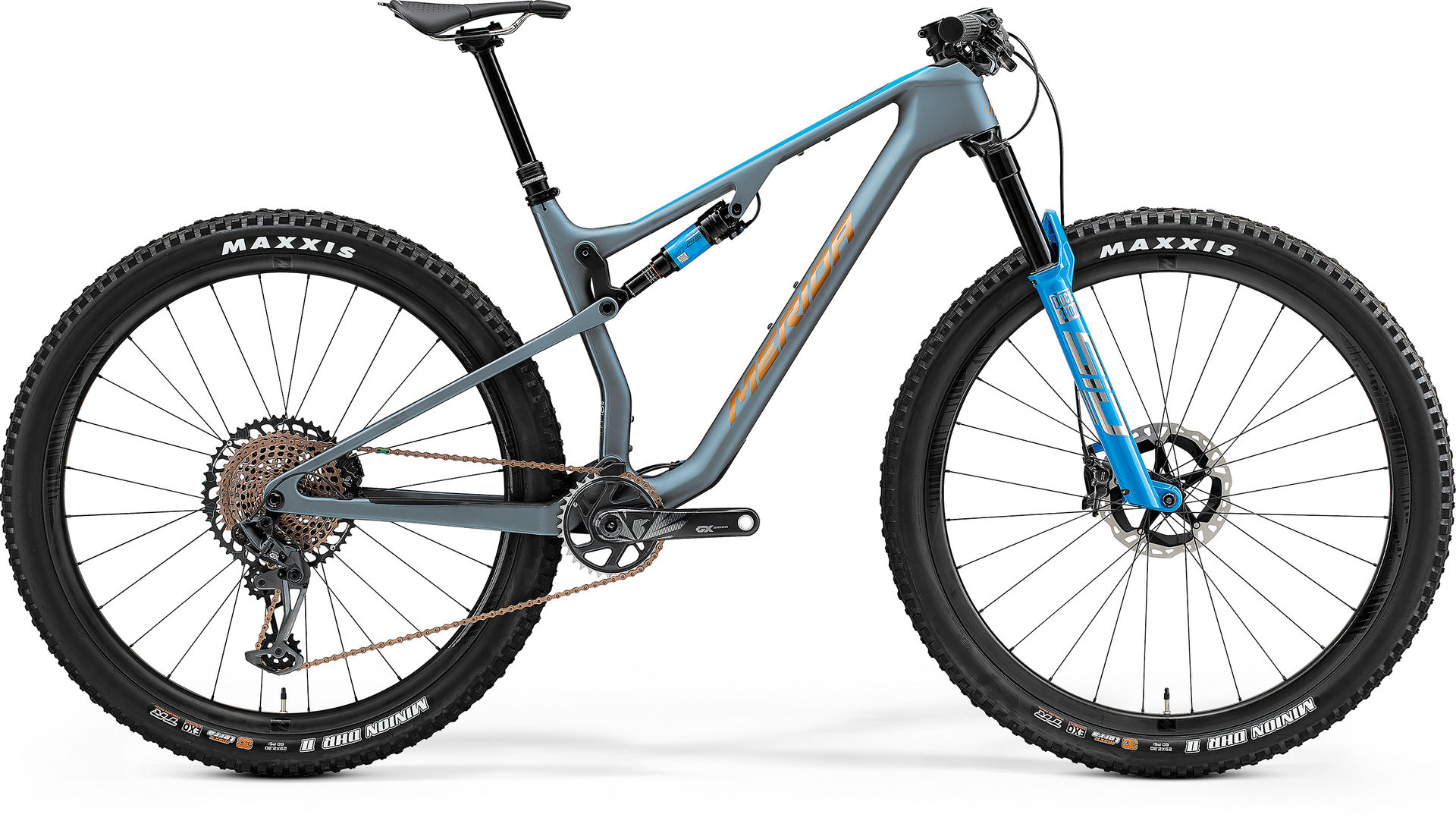 The new NINETY-SIX is one of the latest addition to the MERIDA line-up, and while being based on the same 100 mm rear travel frame with P-Flex technology, the NINETY-SIX comes in two different flavours. The XC/marathon focused RC versions with 100 mm front and rear travel and the more 'trail biased' 'non RC' version, which the team at Singletrack had a closer look at.
While initially being slightly sceptical, the test crew very quickly adjusted their riding style and found the NINETY-SIX 8000 to be not just a fast and efficient climber and 'mile muncher' but also a massively accomplished descender. 'Where this bike really surprises is while descending, especially on steep technical terrain more at home on an enduro than your average XC or marathon race' and 'Descending capabilities beyond the spec. Nothing's off limits' were their comments when it comes to the NINETY-SIX's descending abilities.
HERE THEIR OVERALL VERDICT:
'When testing other bikes in this category I've often found myself questioning whether these are XC bikes trying to be more trail, or trail bikes trying to be more XC. It sounds pedantic, and the answer is probably both given how much the lines are blurring, but it does provide a guide for the potential buyer. In this case, the Merida Ninety Six 8000 is definitely an XC bike with trail capabilities rather than the other way round. With the 100mm rear suspension and aggressive stem it looks and rides like an XC bike, and a thoroughly modern one at that. On steeper more technical descents, however it rides as well as some trail bikes. It needs a certain level of commitment and effort to get the best out of it as it's no armchair, but that's no bad thing in my book, and it might just help to discourage any laziness or lack of motivation. In short, if you're the type of rider who likes putting in lots of effort and pushing limits, the Ninety Six 8000 will provide an excellent platform for doing just that.'
To read the full test, please click here.
For the detailed spec sheets and frame features of the new NINETY-SIX 8000, please click the link underneath DISCOVER THE BIKE.
To find out more about the bike, including key features, R&D and design thinking, as well as the intended use, please check the micro page here.
To get an overview of the entire 2021 NINETY-SIX family, please click here.