7/01/2022
REACTO 6000 gains 'excellent' rating from road.cc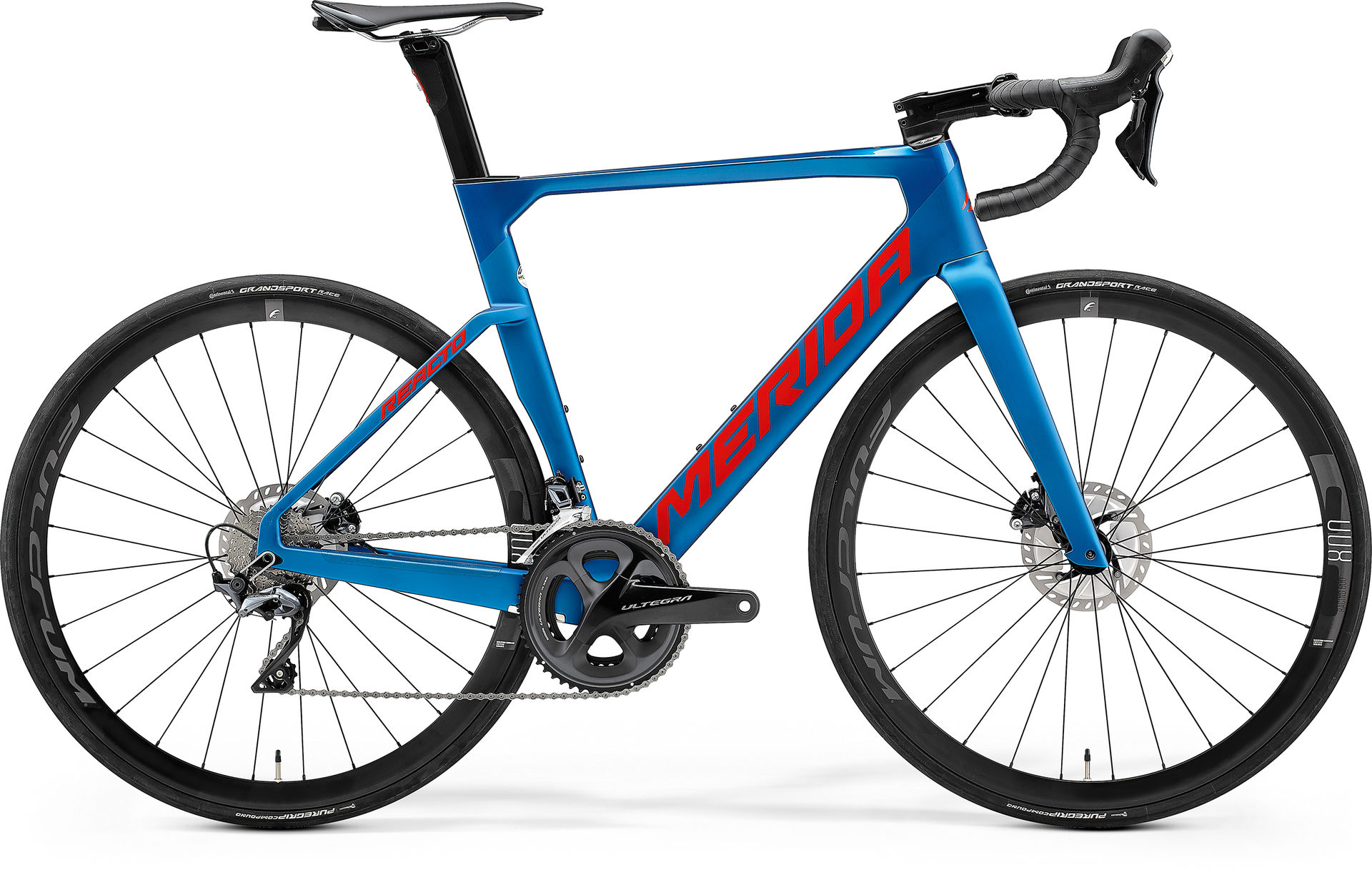 Having previously reviewed our range-topping REACTO TEAM, British website powerhouse road.cc has followed up with a review of the REACTO 6000, which uses the more affordable CF3 carbon frame to great effect, as their excellent 4/5 score shows.
The REACTO 6000 was praised for being "a great aero bike on a budget", while also saying "Merida has managed to instil the same stiffness and handling as you'll find in its high-end Reacto frameset, for which it should be applauded."
Thanks to sharing its race focussed geometry with the CF5 framed REACTO models and the new SCULTURA range, the testers said that the "sharp and stiff front end enables you to really stick it into corners" and that it "will suit weekend speed merchants as well as keen racers".
With aerodynamic efficiency a priority for our design team, the fact that the testers highlighted that "every pedal stroke is channelled into forward motion, and once you get up to 30km/h or so on a flat piece of road, it simply glides along, seemingly winning the invisible battle with the air" is proof that the REACTO concept works.
They followed by saying "whether you're controlling your effort in the saddle, or getting out of it for a short spurt, it laps up the punishment with ease" something further proved by Sonny Colbrelli's victory aboard the REACTO on the brutal cobbles of the 2021 Paris-Roubaix.
To read the full review on road.cc, head to their site here.
To find out about the rest of the REACTO range, please click here.