Dec 16, 2020
20-in-1 multi-tool tested by Bikeperfect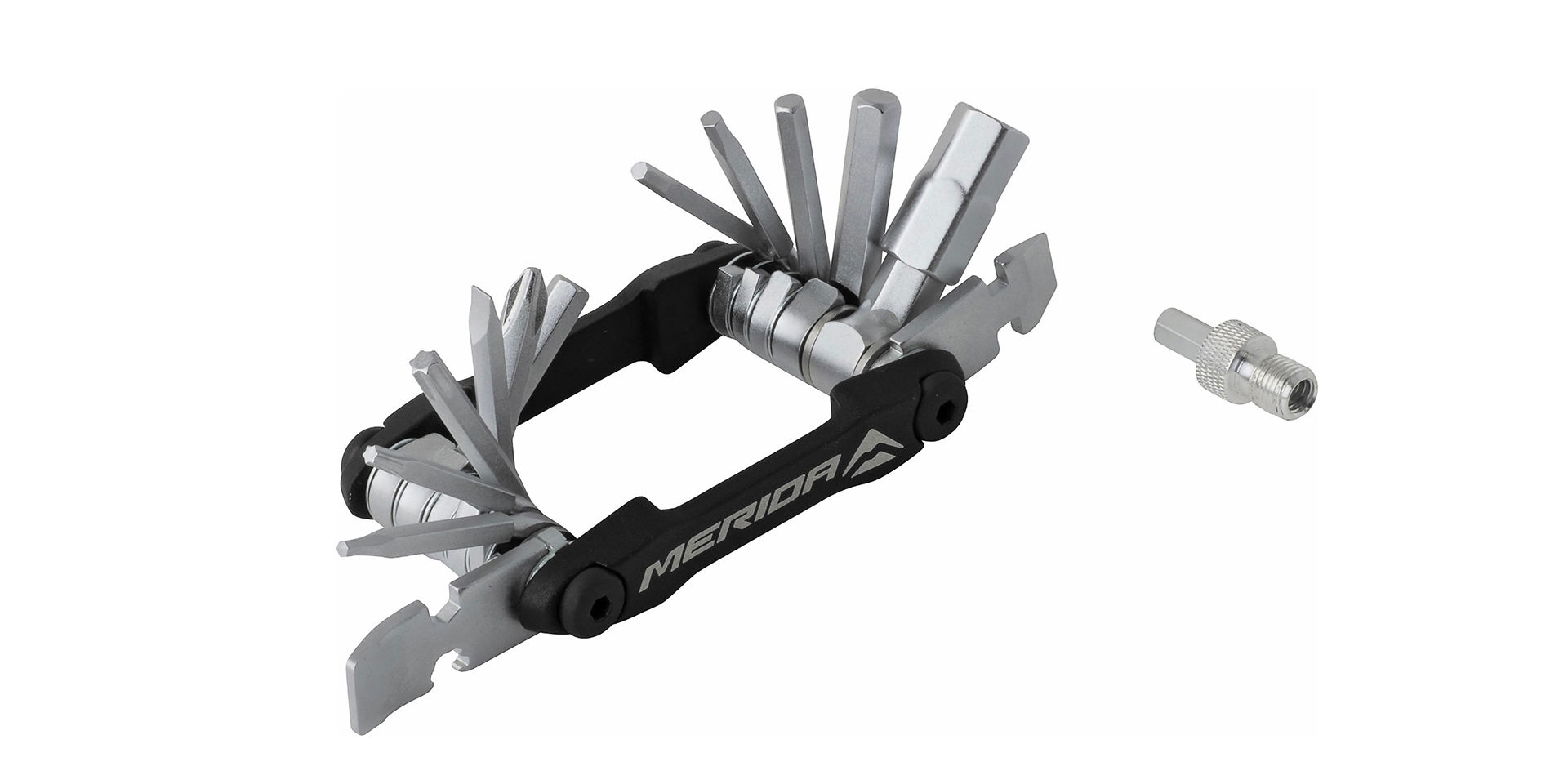 An often 'take for granted' yet vital part in everybody's tool arsenal, our 20-in-1 multi-tool was reviewed by UK cycling website Bikeperfect.
Tester Graham Cottingham leads his view by saying: 'Most multi-tools follow a simple formula yet it's surprising how often they aren't quite right. Whether they are missing something, awkward to use or poorly put together. Once you find a good one it becomes an important companion on every ride. The Merida 20-in-1 multi-tool has become just that on my rides.'
Great feedback on our 20-in-1 tool and very much what we set out to do.
He further points out the 'good selection of tools included', the 'layout', the 'durability and compactness' and last but not least, that it features a 'T10 and T25 key'.
Verdict:
'Solid and compact trailside bike-fixing companion that can cover most mechanical needs.'
To read the full review, please click here.
For further details on our 20-in-1 multi-tool and to check out our other tools in our range, please click here.
To check if the adjustable torque wrench is available in your country, please check with your national distributor. All contact details can be found here.