24.9.2021
eSILEX+ 600 tested by CyclingNews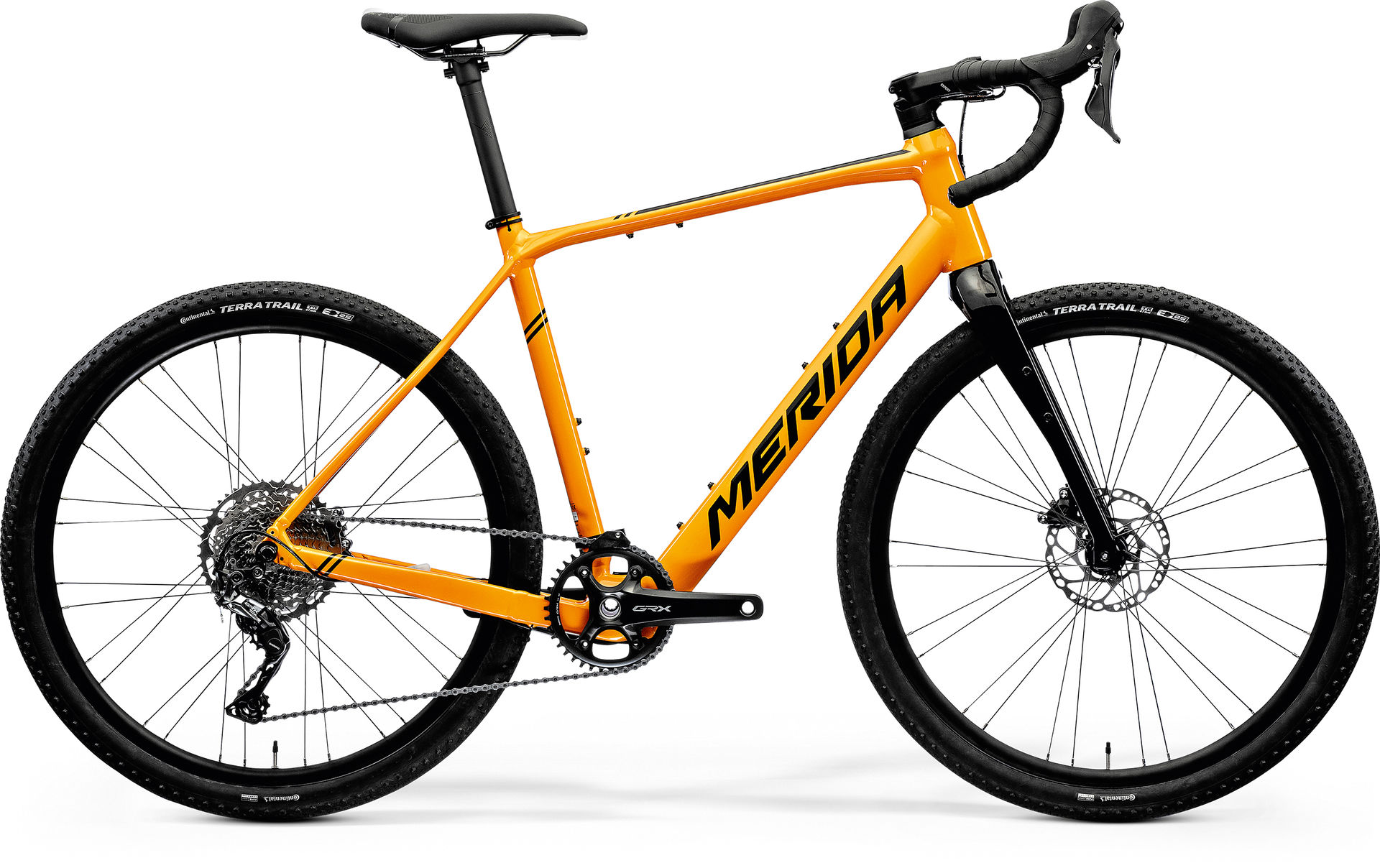 The experienced test team at CyclingNews had a closer look at our MAHLE powered eSILEX+ 600 and awarded it with the CyclingNews RECOMMENDS button and added it to their list of 'best electric gravel bikes'.
The team was impressed with the overall build quality, clean 'non-bike-like' silhouette and the smooth power delivery of the MAHLE system. Further to that, they pointed out the rear mounted motor 'doesn't massively upset handling or ride feel either' and that 'the extensive cargo capacity and extra battery option let you exploit the way the smooth, near-silent and subtly power-assisted ride for long-distance cruising and bikepacking, too'.
HERE THEIR FINAL VERDICT:
'Merida has taken its excellent Silex gravel bike and somehow fitted a big motor hub at the back without noticeably compromising handling or comfort.
Slim lines hide a lot of practical features too, and the price is comparable with online direct options making it a real bargain with shop assistance included'.
Super-smooth cruising manners
Upright riding position and relaxed handling to match
Quiet, subtle hub motor assist
Low weight reduces riding effort
Slim 'secret battery' frame
Range extender double-capacity option
Loads of bottle and cargo mounts
Great value for a shop-bought bike
Conventional width crankset
Comprehensive 'ebikemotion' app
To read the full article on CyclingNews, please click here.
For more detailed information on the eSILEX+ 600 can be found by clicking the link below DISCOVER THE BIKE.
You can see the rest of the e-road bike range, including the eSCULTURA, the eSPEEDER and the eSILEX, then please click here.
To find out more about the bike, including key features, R&D and design thinking, as well as the intended use, please check the micro page here.
If you'd like to find out pricing and availability information, our national distributors would be more than happy to help. You can find their contact details here.