GERMAN ENGINEERING AND DESIGN
DEVELOPING THE NEXT GENERATION OF BIKES
MANY COOKS DON'T SPOIL THE BROTH:
Our young and enthusiastic R&D team, lives, breathes (and not surprisingly) rides bikes…all day. Creating a bike is very much a team effort, where a long list of individuals contribute their specific skill set and ultimately bring it all together at the end. From conceptual planning, via first riding prototypes, integration of colour and graphics into the overall project, refining the pre-production models to the final bike that makes its way to the shop floor of your local MERIDA dealer.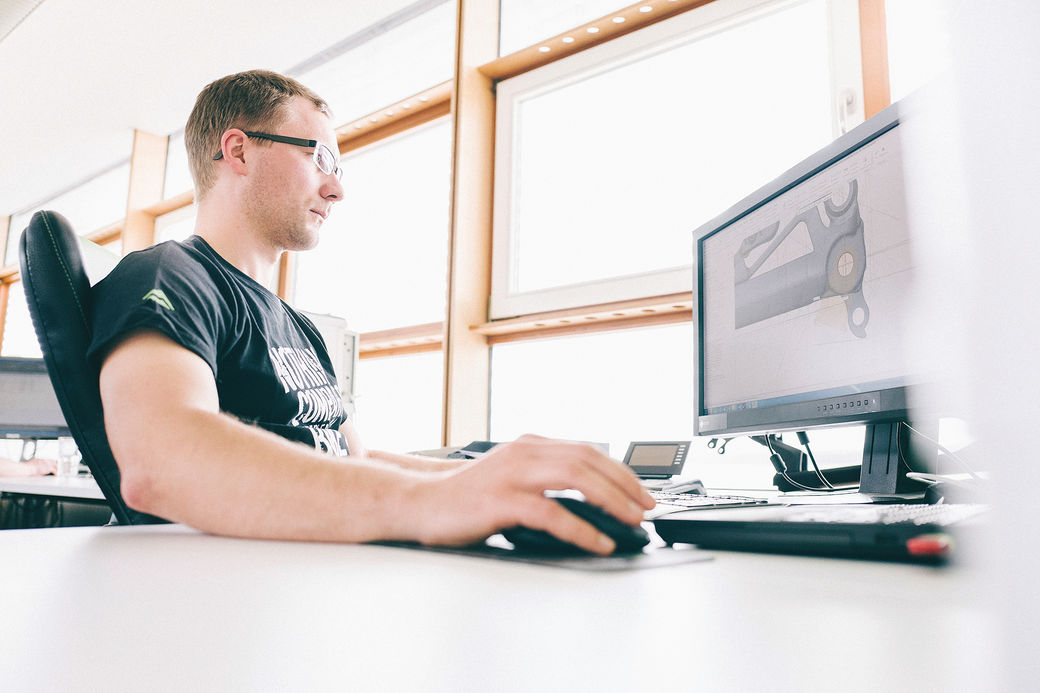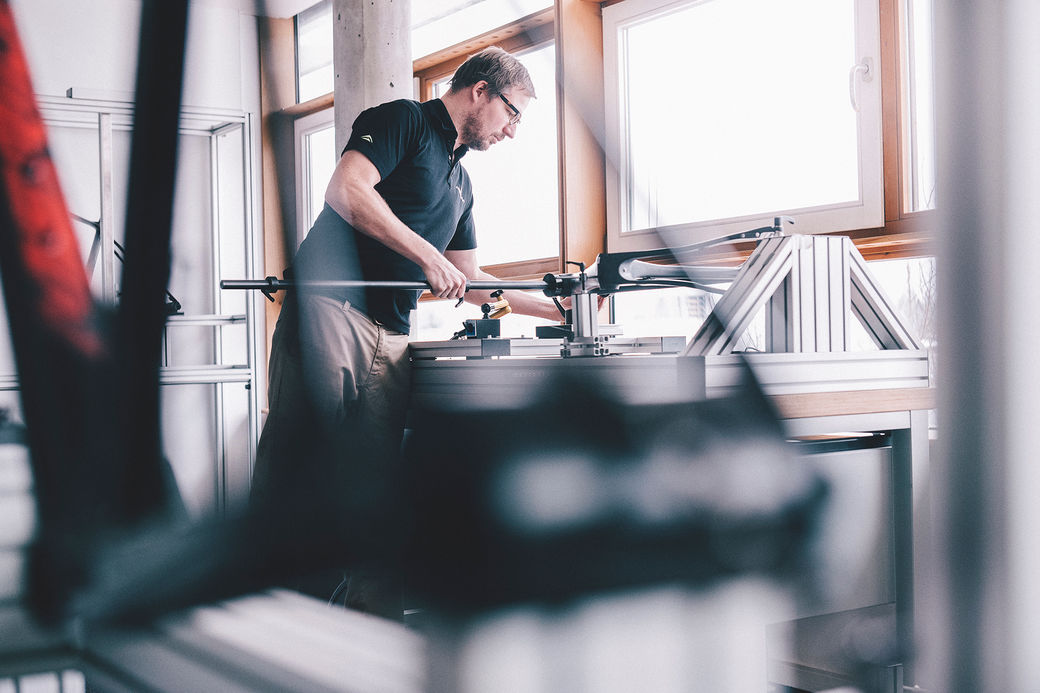 BETTER SAFE THAN SORRY:
Testing, re-testing and testing again are crucial to our game. We are doing everything we can to provide our customers with the most refined and secure product possible. Our in-house testing facilities push our products beyond the industry standards, and we work with the best external test laboratories to be sure that MERIDA bikes will withstand even the most demanding trail, the steepest climb, the heaviest load or the daily gruelling chore.
THERE IS NO 'I' IN TEAM:
MERIDA bikes are still very much 'made by hand' and that process starts with the many individuals who make up our highly skilled R&D team. From marathon racer to bike packing enthusiast, from track specialist to Enduro lover and from semi-professional road racer to ironman competitor, our team does not only bring experience and knowledge in their corresponding fields to work in the morning but also the undisputed love for everything bike, and the unstoppable desire to make even better bikes. Our team accompanies the birth of a new bike from the conceptual beginning, all the way through the development stages and onto the production process. But the development does not stop there, as small improvements and upgrades are constantly looked at and integrated when possible.