12. sep. 2023
road.cc rate the SCULTURA ENDURANCE 4000 as "a fun bike to ride quickly with no surprises"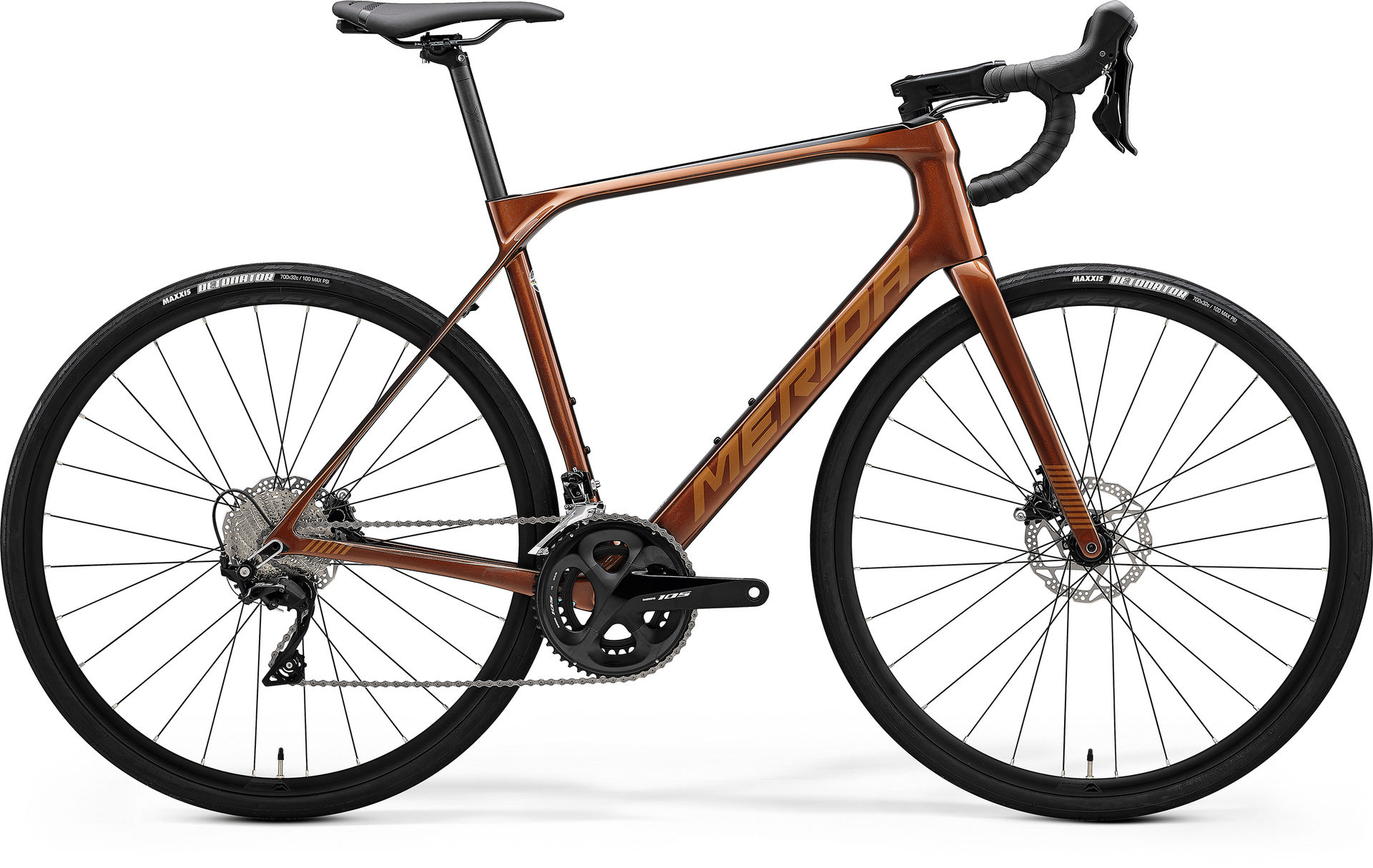 UK-based cycling website road.cc has given the SCULTURA ENDURANCE 4000 an excellent review, giving it a score of 4.5 / 5 and saying that: "Its comfort-biased geometry, nippy nature and neutral handling make for a fun bike to ride quickly with no surprises."
The SCULTURA ENDURANCE 4000 uses our CF3 carbon fibre frame and fork paired with Shimano's benchmark 105 mechanical drivetrain and this combination impressed their testers, who said that the bike was: "Great value, with high-quality components and a top-notch frameset with a well-balanced approach to comfort and performance".
When it comes to handling, the blend of a more upright riding position for comfort and a reactive geometry was also a hit. "It's no slouch and quick enough to feel like a road bike, so on those days when you just want to get out for a quick blast you aren't going to be found wanting. The frameset transmits plenty of feedback, so it's got an involving nature to it as well."
"The steering feels on the fun side of neutral. With a head angle a degree or so steeper than you'll find on some endurance bikes, and with the wheelbase just over the one-metre mark, it changes direction quickly and responds well to your input."
To read the full review of the SCULTURA ENDURANCE 4000, head to road.cc here.
You can find out more about the complete SCULTURA ENDURANCE lineup here or find technical information about the bike tested here.