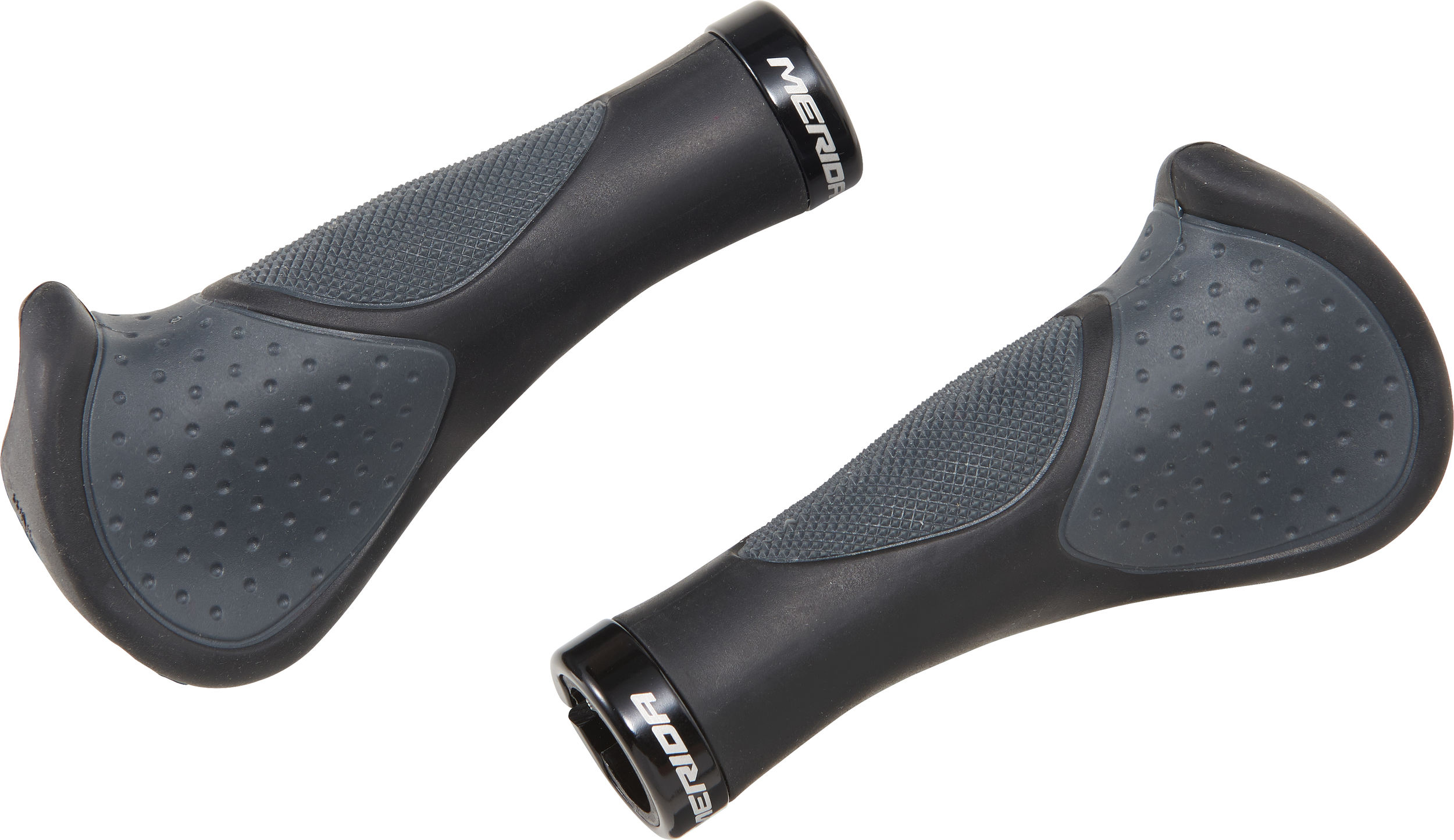 SUPER ERGONOMIC Ergo
Black, grey
Designed to keep you riding in comfort for longer.
The MERIDA SUPER ERGONOMIC grip is built to reduce pressure on your hands, to offer two grip positions and is perfect for long-distance rides on and off the road.
The SUPER ERGONOMIC grip weighs 135 g and has a single lock-ring to clamp it in place. The innovative design is built from dual-density material, placing softer and more impact absorbent patches where your hands need the most support. Riders can switch between the classic 'hands on the bars' position or use the integrated bar-ends for extra comfort.