13 Jul 2020
eONE-SIXTY 8000 tested by Singletrackworld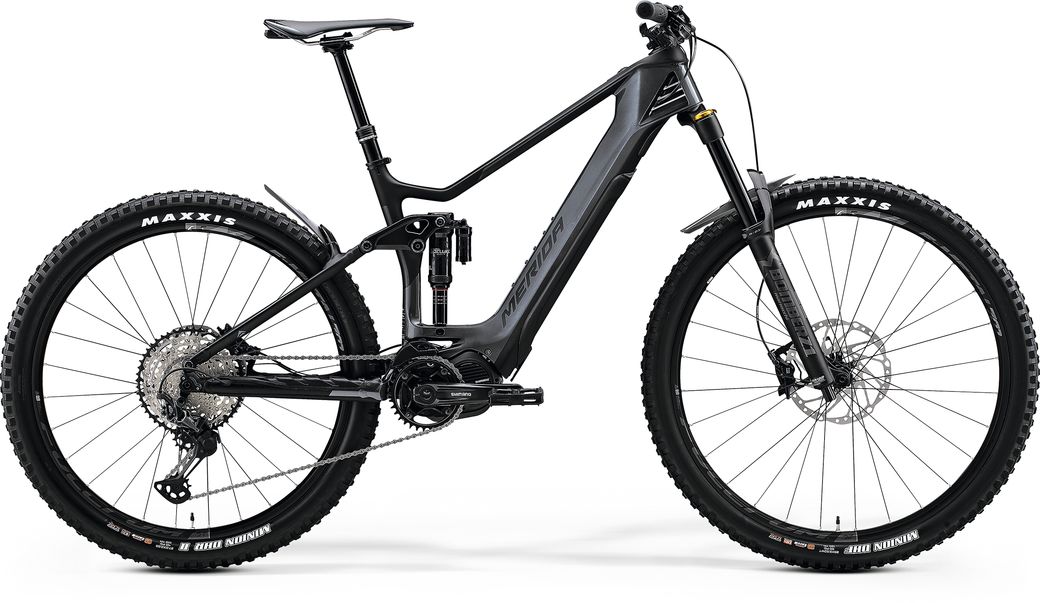 After the Singletrack.com team had a closer look at the eONE-FORTY 9000 earlier this year (details here) the test crew were keen to compare it with a more long-travel version and chose the eONE-SIXTY 8000 as they next test bike.
In the detailed test, the team pointed out what a 'fun descender' it is and how sorted the specs were.
Here a few outtakes from the review:
'...chances are you'll leave them for dust both up and down the trail. Merida's choice to go for that clean carbon triangle and the smaller battery does help the eOne-Sixty shave a few lbs off compared to similar travel bikes, and this can be felt on the trail.'
'The neutral geometry is so easy to live with that everyone I know who tried the eOne-Sixty instantly got on with the feel of the bike.'
'...everyone just rode the Merida and enjoyed it.'
'160mm of well-controlled travel doesn't hurt either, and this well-mannered suspension setup combined with the low down weight ensures that you'll happily hurtle down downhill runs with your eyes streaming over and over again, pushing harder and faster but always feeling in control.'
'The integrated Shimano motor and battery offers a nice low centre of gravity for surprising agility. The geometry, although far from progressive, offers enough comfort and pop for newbies, while retaining stability at speed for more seasoned riders.'
'Lots of rubber all around the frame to protect the E8000 and ensure it's super silent.'
To read the full review on Singletrackworld.com, please click here.
To find out more about the eONE-SIXTY 8000, please click the link underneath the DISCOVER THE BIKE headline below.
To view the entire eONE-SIXTY range, please view the seven available models here.