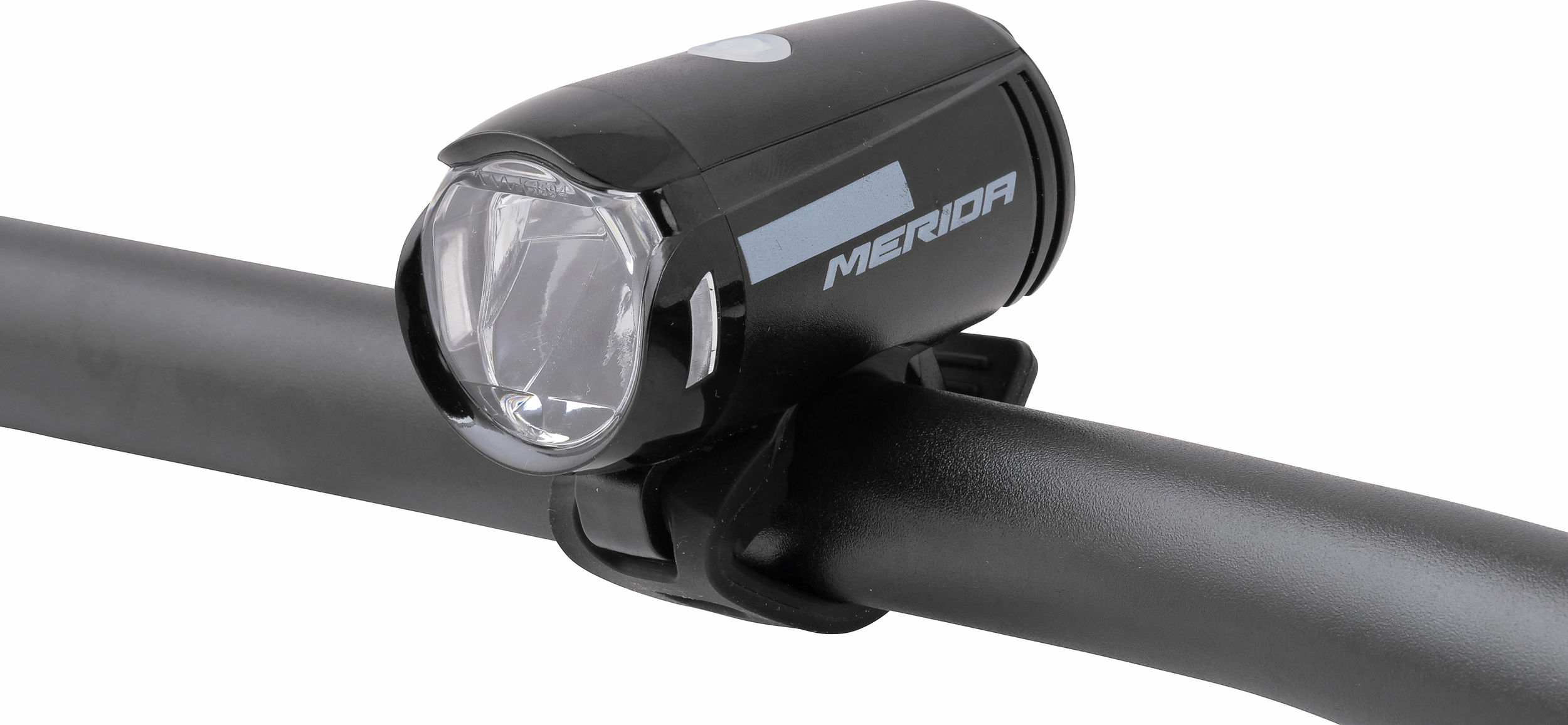 Light FRONT LIGHT 25 Light
Black, grey
A tiny-but-mighty 100 lumen front light that offers power and convenience.
The MERIDA FRONT LIGHT 25 is a white 3 LED front light with a compact design. It is convenient to recharge using USB and will charge from empty to full in 1.5 h with a run time of up to 4 h. The FRONT LIGHT25 has low, high and flashing modes and fits quickly to handlebars without tools using a quick-release plastic bracket. It can be removed in seconds when you arrive at your destination.
At just 46 g, the FRONT LIGHT 25 won't weigh you down on or off the bike.
Technical info: Type of battery (battery or USB): USB Kind of USB battery: Lithium-ion polymer (300 mAh) Charging time: 2.5 h Running time - in each mode: Low: 4 h, High: 1 h, Flashing: 20 h, Daytime flash: 8 h Kind of light - quantity and power of bulbs/diodes: 3 Watt LED Output in lumens: 100 (in High) Output in lux: 25 (in High)
Are you in the right place?
You have landed on the MERIDA
International
website.
If you are looking for the website of your national distributor, then please select your region below.
Please note: Not all international models are available in your country. For further information, please contact your
local distributor
.