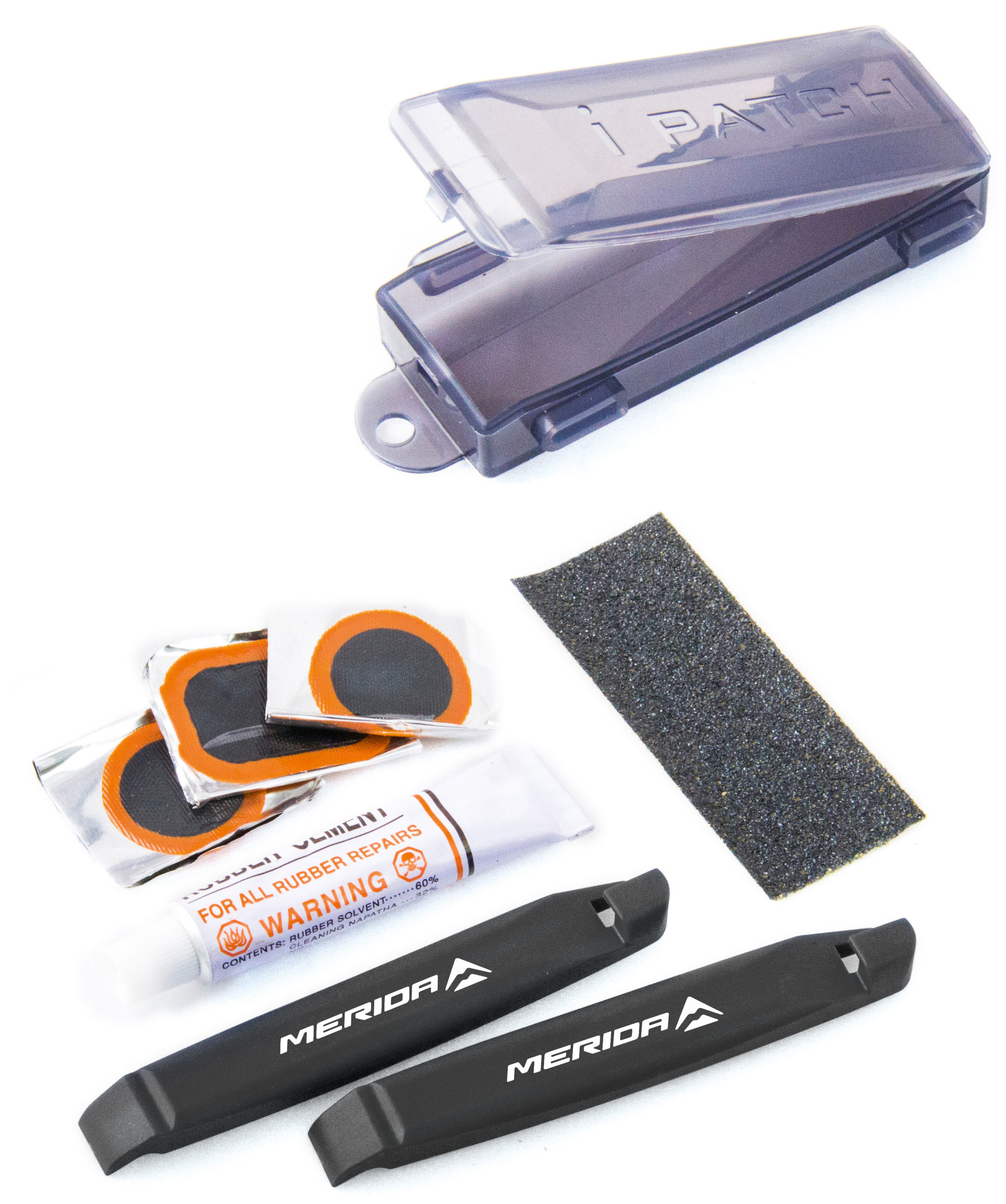 Repair Set ALL IN Helper
Black
Our take on the humble puncture repair kit, a must-have for every cyclist.
The MERIDA REPAIR SET ALL IN is a simple but elegant kit for repairing punctures to inner tubes. It is presented it a high-quality, reusable plastic case and includes 2 tyre levers, 6 patches, sandpaper and glue.
Are you in the right place?
You have landed on the MERIDA
International
website.
If you are looking for the website of your national distributor, then please select your region below.
Please note: Not all international models are available in your country. For further information, please contact your
local distributor
.