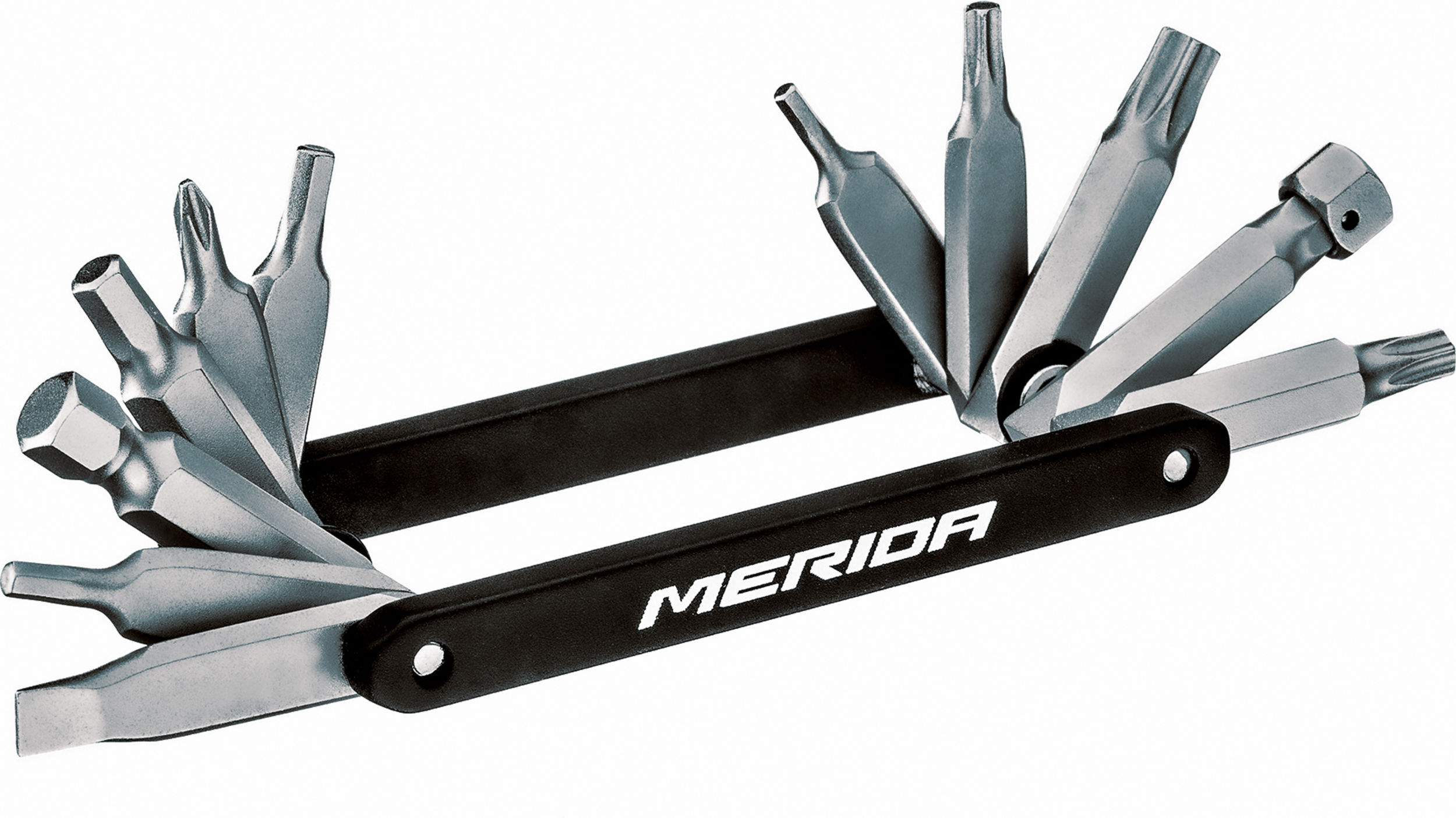 MINI Mini Tool
Black, grey
Our smallest and lightest multi-tool.
The MERIDA MINI TOOL MINI weighs just 80 g and packs in 11 tools for all of your basic repairs on the roads and the trails. Made from precise and durable aluminium, the MINI TOOL has 2/2.5/3/4/5/6/8 mm Allen keys, cross and flat-head screwdrivers and T1-/T25/T30 Torx keys. It comes supplied with a neoprene sleeve.
The MINI TOOL is designed to work with the MERIDA TOOL BOX V-MOUNT.