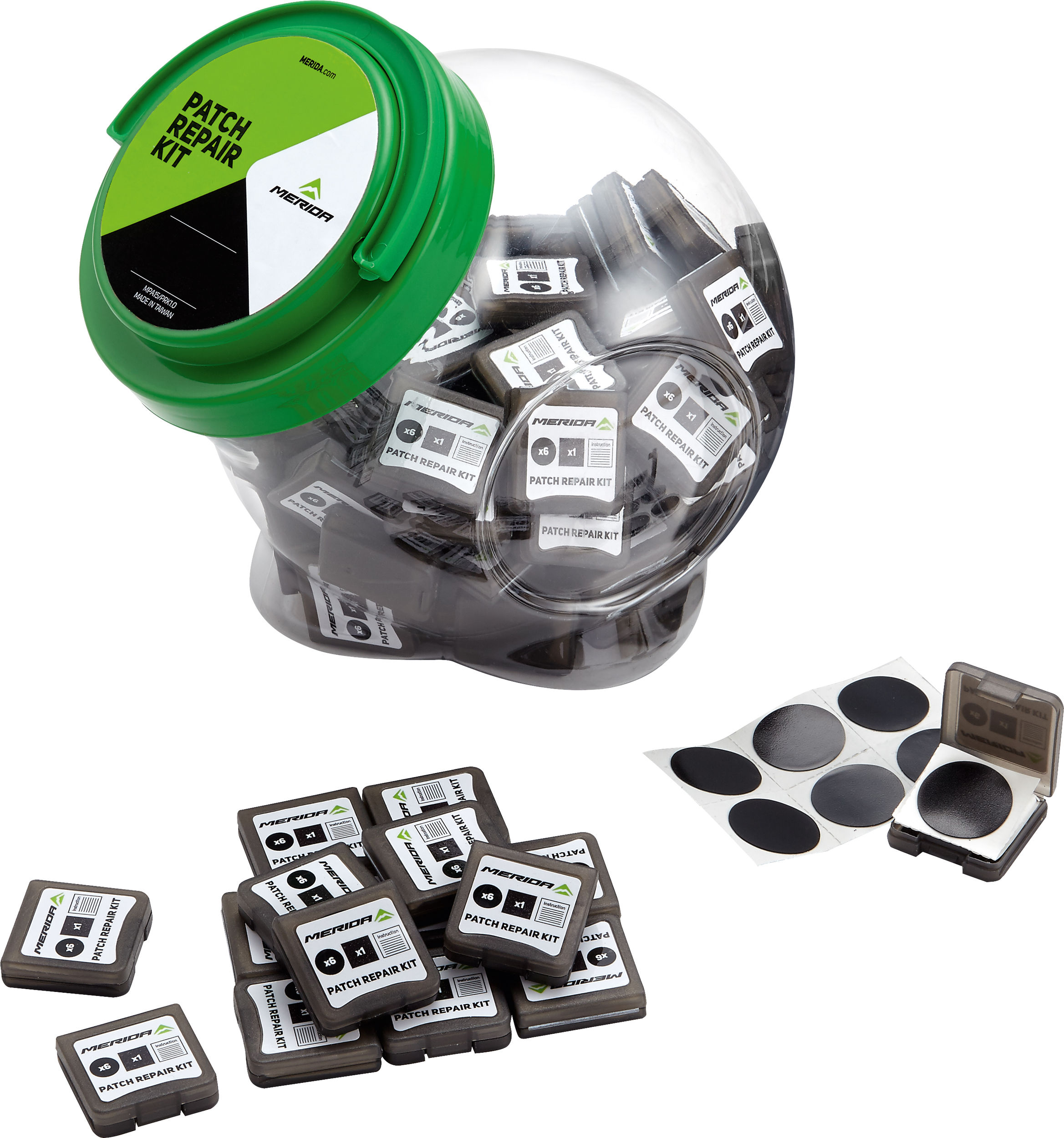 Kit Box 100 Patch Box
undefined
A candy-jar for your shop counter, packed with repair patches.
The MERIDA KIT BOX 100 holds 100 mini-packs, each containing 6 self-adhesive repair patches, sandpaper and an instruction sheet. Perfect for last-minute sales, the KIT BOX is presented in a space-saving, eye-catching jar that customers won't be able to resist.
Are you in the right place?
You have landed on the MERIDA
International
website.
If you are looking for the website of your national distributor, then please select your region below.
Please note: Not all international models are available in your country. For further information, please contact your
local distributor
.