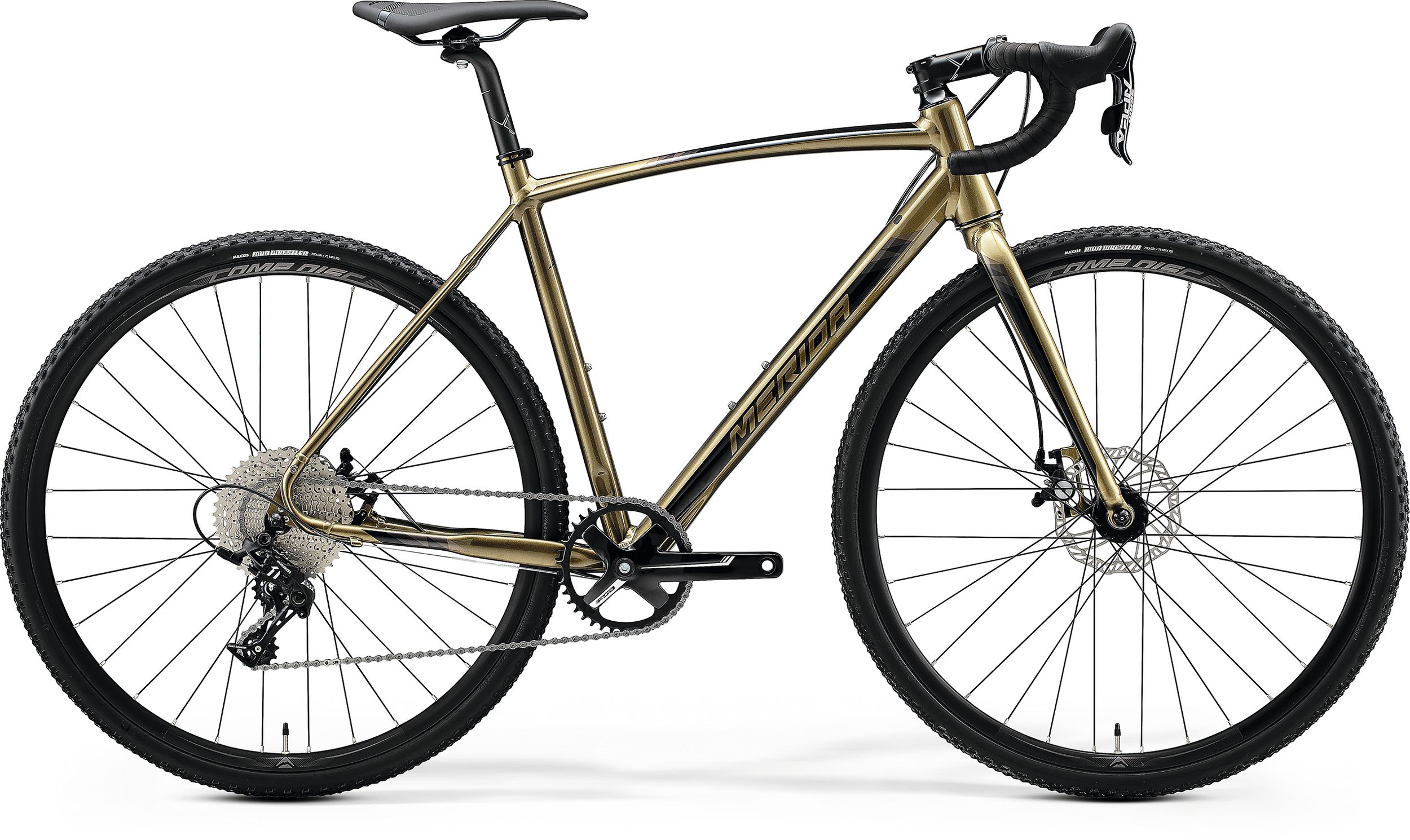 Not sure which size you need? Simply enter your body measurements into the Smartfit bike fitting system to find your ideal size. Find your size
material: aluminium
700C wheelsize
100x9/ 135x9mm axle standard
BSA bottom bracket standard
frame size
XS, S, S/M, M/L, L, XL
color
GLOSSY PEARL SAND (BLACK)
brake lever
Sram Apex 1 -BL
headset
MERIDA M2339 Neck
material: aluminium
31.8mm diameter
-6° stem angle
80 mm-XS/S, 90 mm-SM/ML, 100 mm-XL
derailleur (r)
Sram Apex1
material: aluminium
27.2mm diameter
12mm setback
40 teeth
170 mm-XS/S, 172.5 mm-SM/ML, 175 mm-L/XL
crank size
170 mm-XS/S, 172.5 mm-SM/ML, 175 mm-L/XL
bottom braket
FSA TH-7420ST, Cartridge Bearing
17mm inner width
22mm height
100x9mm width front hub
32 spoke holes
6 bolt
135x9mm width rear hub
32 spoke holes
6 bolt
weighed at frame size S-M without pedals
| | | | | | | |
| --- | --- | --- | --- | --- | --- | --- |
| Frame Size | XS | S | S/M | M/L | L | XL |
| Tire Sizes | 28" | 28" | 28" | 28" | 28" | 28" |
| Frame Size CM | 47 | 50 | 52 | 54 | 56 | 59 |
| ST seat tube [mm] | 470 | 500 | 520 | 540 | 560 | 590 |
| TT top tube [mm] | 510 | 525 | 540 | 555 | 570 | 590 |
| CS chain stay length [mm] | 425 | 425 | 425 | 425 | 425 | 425 |
| HTA head tube angle [°] | 70 | 70.5 | 71 | 72 | 72 | 72 |
| STA seat tube angle [°] | 75 | 75 | 74 | 74 | 73 | 73 |
| BD bottom bracked drop [mm] | 65 | 65 | 65 | 65 | 65 | 65 |
| HT head tube [mm] | 110 | 130 | 145 | 160 | 175 | 195 |
| FL fork length [mm] | 395 | 395 | 395 | 395 | 395 | 395 |
| R reach [mm] | 370 | 379 | 379 | 389 | 389 | 403 |
| S stack [mm] | 524 | 545 | 561 | 579 | 593 | 612 |
| WB wheel base [mm] | 1005 | 1017 | 1018 | 1023 | 1028 | 1048 |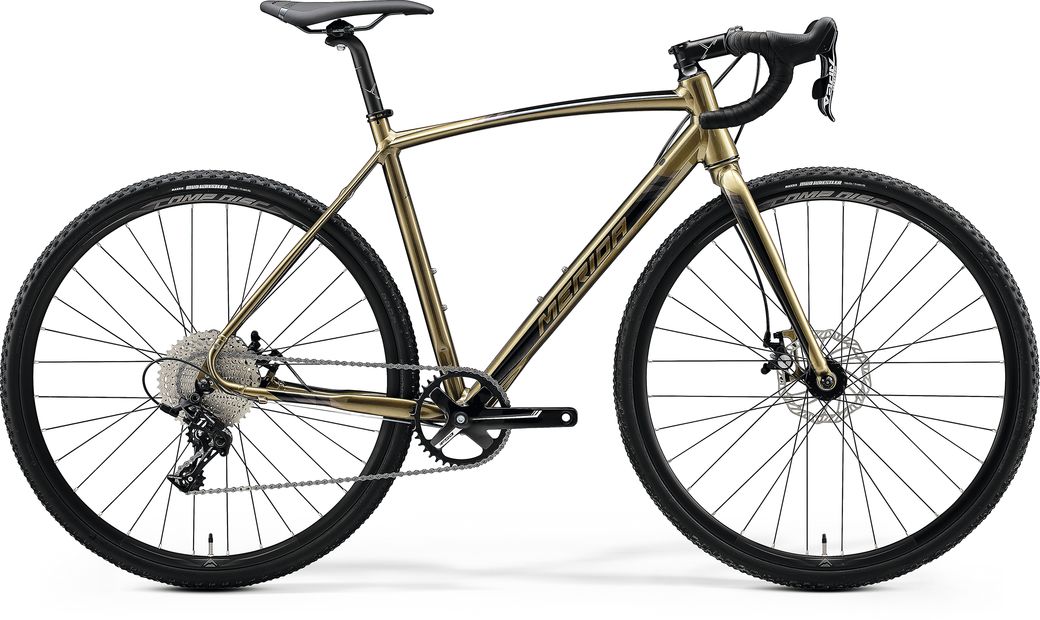 Our new MISSION CX has managed to get an incredible amount of press since its launch date. Besides being awarded the 2019 Design & Innovation Award, it was also rated highly by BIKERUMOR, GRAN FONDO, RCUK, Road CC and IMB.
Cables are routed through the frame to keep the look of the bike neat and uncluttered, whilst the cables are out of the airflow and protected from moisture and dirt.
All MISSION CX and CYCLO CROSS models are equipped with disc brakes, providing high-performance braking isolated from the weather and muddy conditions due to their location at the wheel's hub/centre. The new MISSION CX models now feature flat mount brake standard for a neat and flush positioning of the brake caliper.
All performance DISC road bikes feature 12 mm bolt through axles for greater wheel stiffness and precise disc alignment when replacing wheels. CF4 models use the R.A.T system, super fast to open and close.
All our MISSION models have the ability to add mudguards, making them more versatile, particularly when used as a training or commuting bike. The removable seat stay bridge (not available on aluminium models) stays in place to securely hold the rear mudguard or gets removed for a cleaner look and improved mud clearance.