Oct 28, 2021
NINETY-SIX RC XT tested by IMB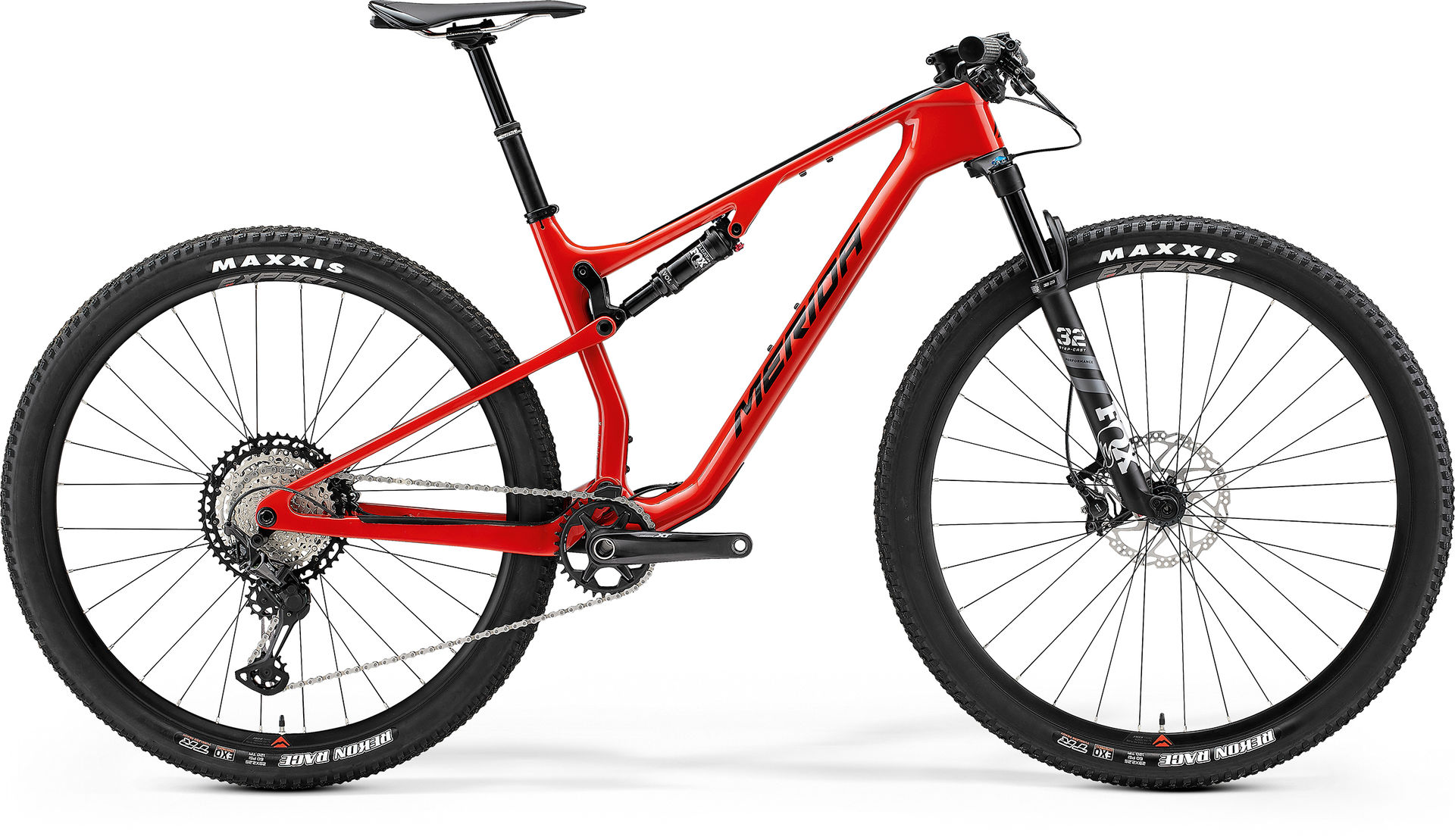 Our new for 2021 NINETY-SIX is available in an RC version featuring 100 mm of front and rear wheel travel or in a more trail biased set-up with a longer 120 mm fork and trail-ready specification.
The team at IMB (International Mountainbike Magazine) had a look at the race orientated version over the last couple of months and managed to put our lightning-fast XC and marathon race machine through its paces.
They had intentions to finish their review after the opening statement, 'It's fast', but luckily went into more detail about their findings.
One of the key features the test team were impressed by was the weight, and not just the overall weight of the bike, but also the fact that it 'pedals light'. But their long list of details and characteristics they appreciated about the bike did not stop there.
'…MERIDA have hit the sweet spot with regards to weight, responsiveness and control.'
'It is so easy to make the MERIDA motor, and the changes make it great fun to ping off routes, rocks etc, and it is a joy to literally pick it up off lips and launchers.'
'…it made me just keep hitting the afterburners because well, I just had to but once burning along, I couldn't resist having a bit of fun too.'
THEIR FINAL VERDICT:
'If you are racing, then it'll be you and not the bike if you under achieve.'
To read the full test, please click here.
For the detailed spec sheets and frame features of the NINETY-SIX RC XT, please click the link underneath DISCOVER THE BIKE.
To find out more about the bike, including key features, R&D and design thinking, as well as the intended use, please check the micro page here.
To get an overview of the entire NINETY-SIX family, please click here.