6.12.2021
Top marks for our SCULTURA TEAM from BICIDATRADA.IT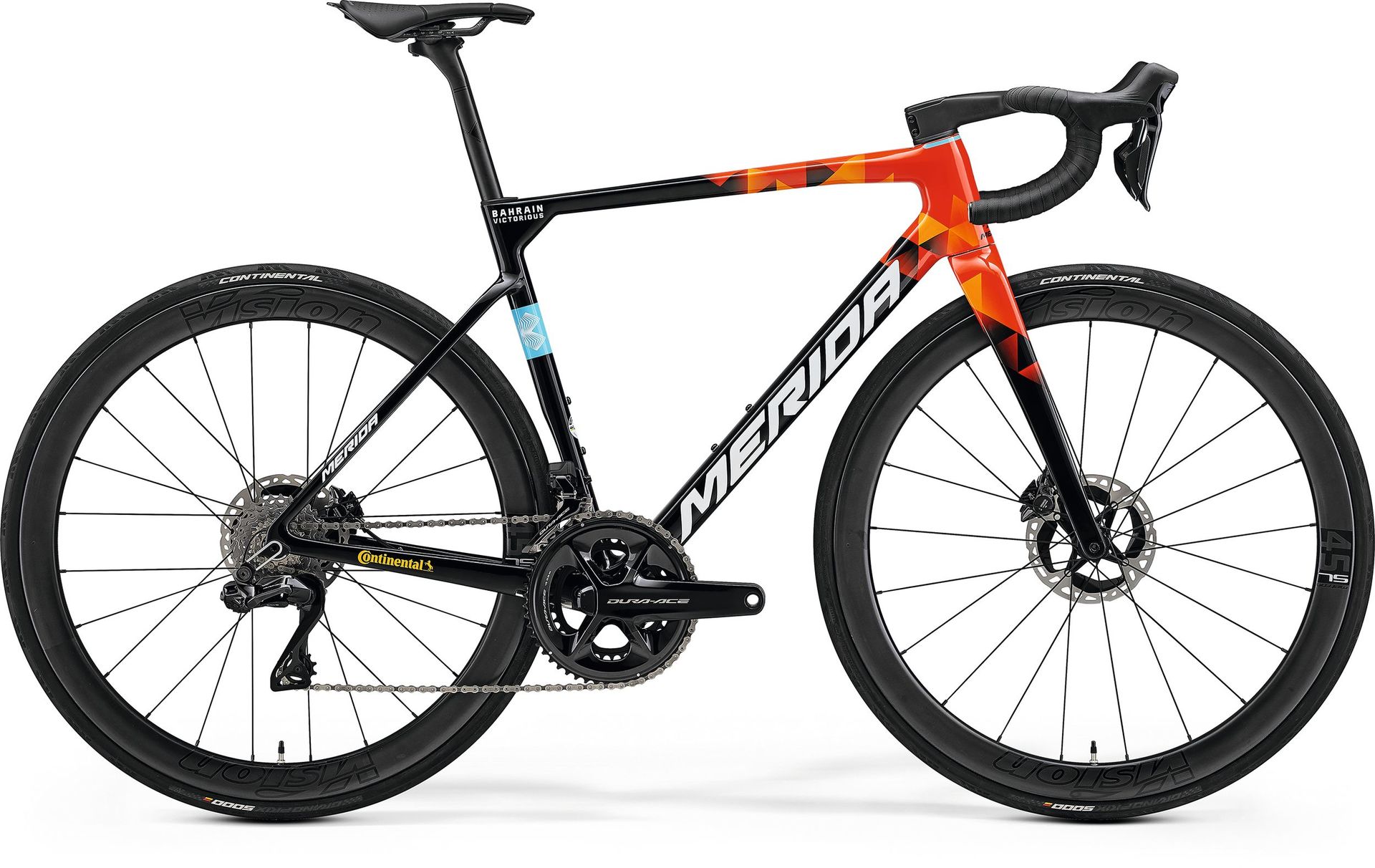 With an already long list of top test results and perfect scores, the success story of our SCULTURA TEAM continues with yet another impressive review, this time from the Italian cycling website BICIDATRADA.IT.
The opening statements (translated from the Italian original) of 'Merida Scultura Team: great on the climbs, super on the downhills and flats' and 'The Merida Scultura Team is one of the most interesting new bikes launched on the market in recent months' already promises a great test, and the remaining details, as well as the review video, did not disappoint.
The test team pointed out the well-sorted geometry and the perfect balance between stiffness that gives great efficiency and acceleration and comfort to improve the riding experience and reduce fatigue. On top of that, 'the well thought out integrated cable routing', 'improves aerodynamic performance' and 'above all the aesthetics' also scored top marks with the tester.
Finally, the top-level components, including the latest Dura-Ace groupset, the TEAM SL 1 piece cockpit, the Vision Metron 45 SL wheelset and last but not least, the Continental GP5000 S tyres, were also given the big thumbs up.
Looking at the riding characteristics of the bike, our SCULTURA TEAM gets top marks in the climbing, descending and 'riding on the flats' category, with its descending qualities being awarded the perfect 10/10 score.
Some further key points the test team were impressed with:
Weight

Ease of handling on the descents

Excellent compromise between performance and comfort

Value for money compared to the competition
THEIR FINAL CONCLUSION (translated from the Italian original):
'Aerodynamics, safety and ease of handling make the Merida Scultura Team a truly versatile bike, suitable for all terrains. The bike makes your arms and shoulders work less, and this allows you to maintain performance for a longer period of time.
When pushing, there is no twisting, and not a single watt is wasted, but at the same time, it absorbs the roughness of the ground well. This is its real strength.'
Besides a detailed review, the team has already created a fantastic video (in Italian only). Please check it out below.
You can read the full review on the BICIDATRADA.IT site (in Italian only) here.
More detailed information on the SCULTURA TEAM can be found by clicking the link below DISCOVER THE BIKE.
To find out more about the bike, including key features, R&D and design thinking, as well as the intended use, please check the micro page here.
If you'd like to find out pricing and availability information, our national distributors would be more than happy to help. You can find their contact details here.