21 nov. 2022
"Very good indeed": Wideopen gives superb review to the all-new ONE-SIXTY 6000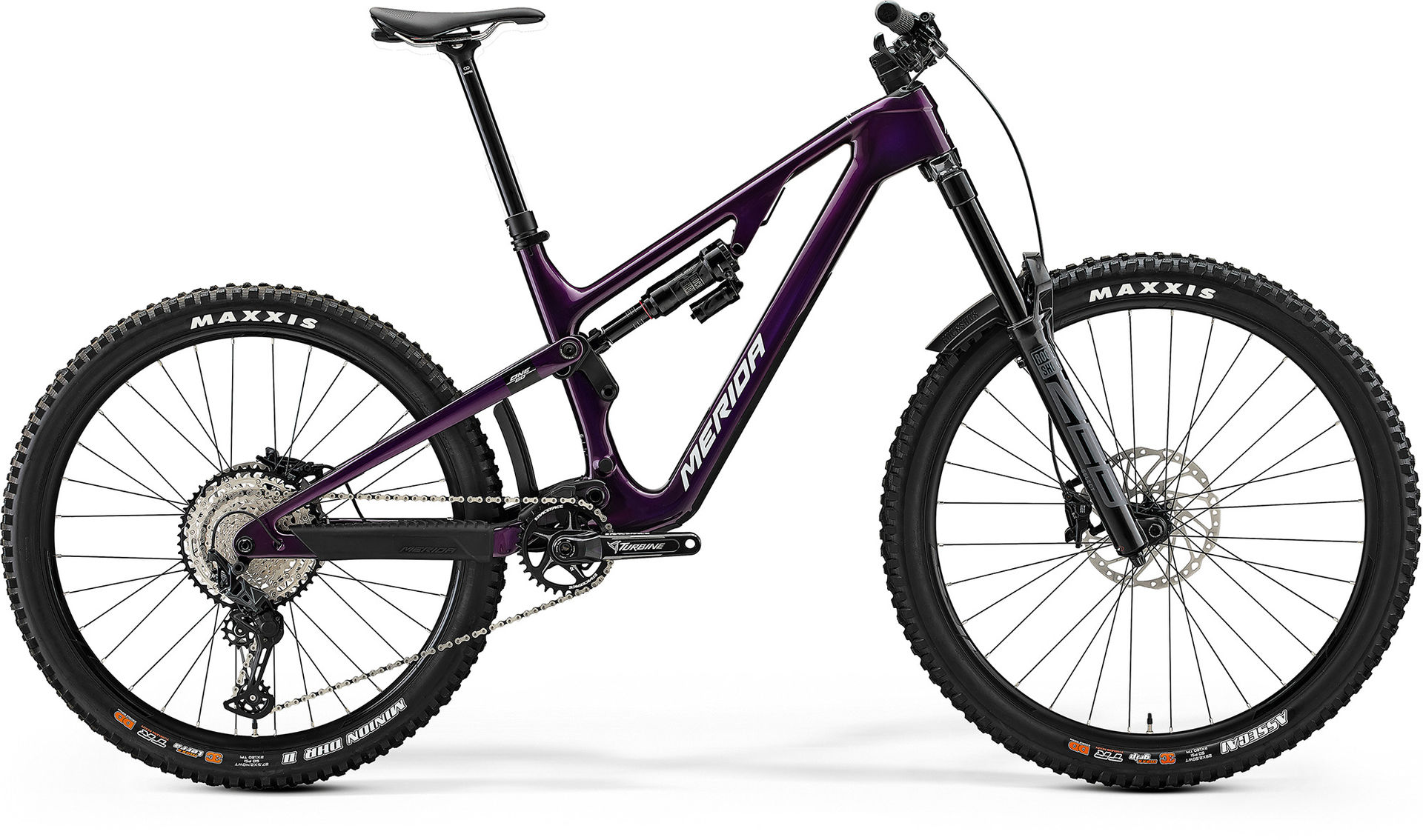 (Originalquelle: Merida Interntional)
The first full reviews of the all-new ONE-SIXTY are coming in and we're very pleased to see that Wideopen Mag has given the new platform a resounding seal of approval, saying that the new design of the ONE-SIXTY and ONE-FORTY "propels them both into the forefront of their respective categories".
In a complete test of the ONE-SIXTY 6000, our new long-travel enduro machine was praised for its new FAST kinematic suspension design, with the reviewer saying that "the rear end feels quite bottomless without losing any sensitivity to trail chatter" and that "Merida have created a bike that you could race an enduro on out of the box and probably go faster than what you were on previously".
The high-value specification of the entry-level carbon fibre framed ONE-SIXTY 6000 model was also praised, saying the "spec seen here doesn't ask the earth but offers some ludicrous performance and the frame is an excellent base for future upgrades too".
Thanks to the AGILOMETER sizing system and modern geometry, the climbing and descending prowess of the bike was also praised: "With the One-Sixty having got you to the top of the hill quicker than you might have expected, this is where the fun begins. Despite being at the long-ish end of the travel spectrum, the One-Sixty handles more like a shorter travel bike that can take bigger hits. It feels very lively on the flatter, swoopier trails before becoming an engaging platform to tackle the steep and gnarly."
That said, the reviewer found the bike to still offer plenty of fun and balance on less extreme terrain, saying it "offers the lively riding in the slower or more straightforward trails whilst having the wherewithal to charge through the big hits without so much as a grumble."
Summing up an overwhelmingly positive view of the bike, Wideopen said: "There's very little to grumble about with the One-Sixty and a lot that is very good indeed. That all starts with that rather fetching metallic purple and continues to the grin you'll have when you get to the bottom of the hill".
You can check out the full review at Wideopen Mag here.
Mehr über das ONE-SIXTY 6000 erfahren hier