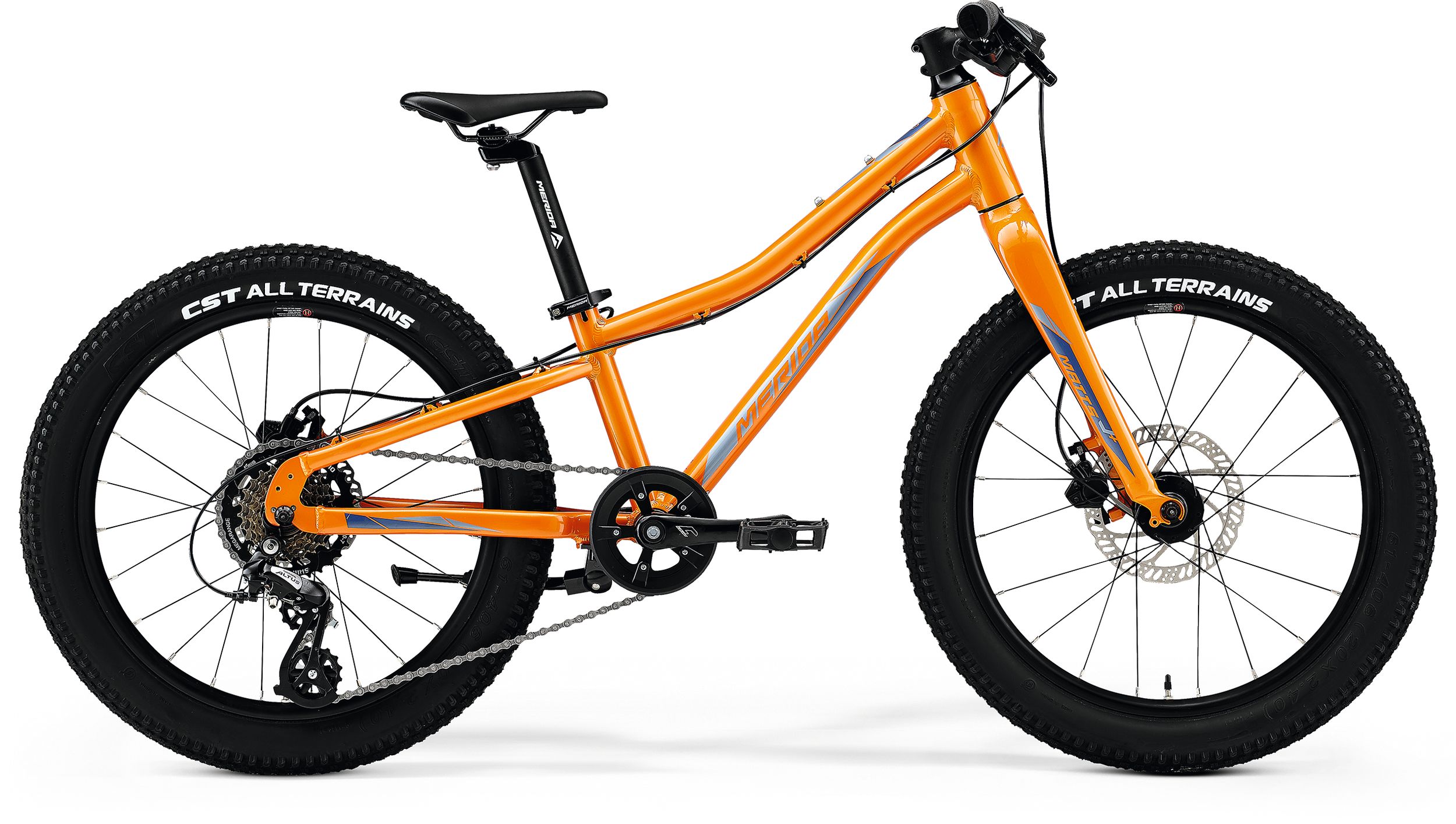 Usikker på hvilken størrelse du skal ha?
Bare fyll inn dine mål i "Smartfit bike fitting" systemet for å finne din ideelle størrelse.
Finn din størrelse
material: aluminium
20x2.4" max. wheelsize
135x9/100x9mm axle standard
BSA bottom bracket standard
Farge
METALLIC ORANGE (BLUE)
material: aluminium
20x2.4" max. wheelsize
material: aluminium
620mm width
0mm rise
material: aluminium
31.8mm diameter
-5° stem angle
60 mm
Holker / styretape
MERIDA EXPERT JR
material: aluminium
27.2mm diameter
15mm setback
Sadelklemme
MERIDA COMP QR
Kranklager
Bearing cartridge
100x9mm width front hub
20 spoke holes
135x9mm width rear hub
24 spoke holes
weighed with 20" wheels and at frame size UNI, without pedals
| | |
| --- | --- |
| Rammestørrelse | 10" |
| Dekkstørrelse | 20" |
| Rammestørrelse cm | 24 |
| ST - Seat Tubes (mm) | 240 |
| TT - Top Tube (mm) | 445 |
| CS - Chain Stays (mm) | 360 |
| HTA - Head Tube Angles (°) | 68 |
| STA - Seat Tube Angle (°) | 72 |
| BD - Bottom Bracket Drops (mm) | 20 |
| HT - Head Tube Length (mm) | 120 |
| FL - Fork Length (mm) | 340 |
| R - Reach (mm) | 305 |
| S - Stack (mm) | 432 |
| WB - Wheel Base (mm) | 872 |
| SH - Stand Over Height (mm) | 483 |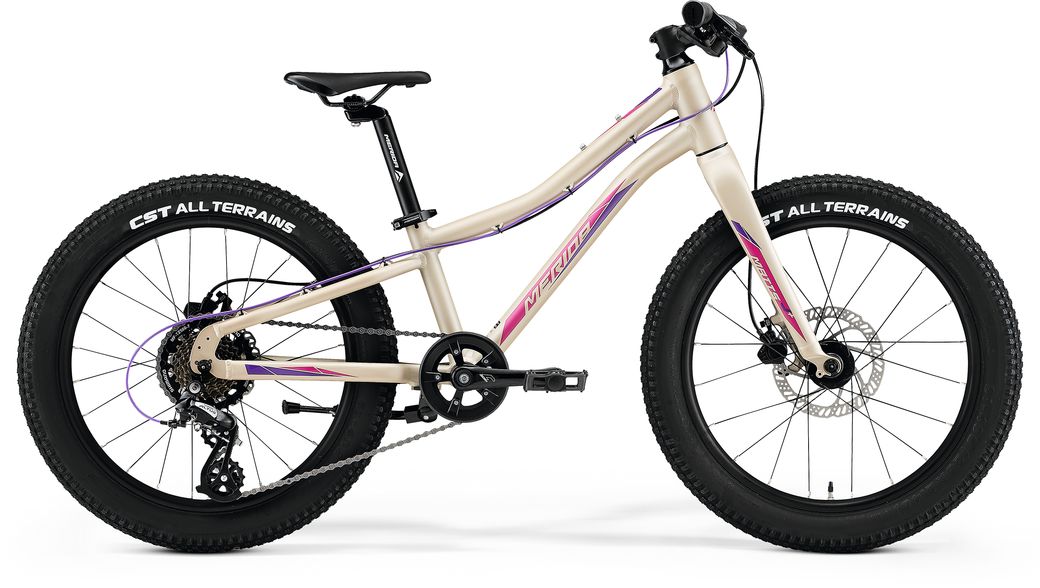 Last year saw the introduction of the new MATTS J.+ frame and concept. While being only used in the rigid MATTS J.+ bikes in 2020, the lightweight, high-quality frame with youth optimised geometry is now available in a variety of rigid and front suspension options, as well as 20" and 24" wheel size. Ideal to find your first MERIDA bike.
The specific demands on childrens' components make them differ a lot from adult components. Not only that kids are smaller, but also do not have the same strength in their hands, for example, when it comes to braking. That's why we have chosen specific components to ensure that our youngest cyclists are able to use their bikes safely and comfortably and make them easy to handle in any situation.
Our MATTS J.+ bikes feature not just the well-proven weight and geometry optimised frame but are also designed around a lightweight, rigid fork combined with 20" or 24" 'plus' tyres for extra grip and comfort. The result, no unnecessary weight, simple, stylish and hugely effective.
Mange av syklene våre har stive gafler. Det bidrar til å holde vekten nede, og det er en stor fordel for lettere syklister. Girene holdes også på et minimum for å unngå forvirring hos yngre syklister, og for å redusere vekten.
Alle barnesykkelrammer er laget med samme lettvekts aluminium (6061) som vi bruker i våre voksensykler, og vi tar ingen snarveier. De er også lakkert på samme måte, og derfor se syklene like godt ut etter noen tøffe sammenstøt.