material: aluminium
700C wheelsize
100x12/ 142x12mm axle standard
BB86 bottom bracket standard
Rammestørrelse
XS, S, M, L, XL
Farge
SILK OCEAN BLUE (BLACK)
Styrelager
MERIDA M2331 Neck
material: aluminium
31.8mm diameter
-5° stem angle
80 mm-XS/S, 90 mm-M/L, 100 mm-XL
Holker / styretape
MERIDA ROAD EXPERT
Fremre girhendel
Shimano 105 disc
Bakre girhendel
Shimano 105 disc
material: aluminium
27.2mm diameter
12mm setback
Sadelklemme
MERIDA Expert
50-34 teeth
170 mm-XS/S, 172.5 mm-M, 175 mm-L/XL
Krank
170 mm-XS/S, 172.5 mm-M, 175 mm-L/XL
Kranklager
Shimano Pressfit BB71
17mm inner width
22mm height
100x12mm width front hub
28 spoke holes, Centerlock
142x12mm width rear hub
28 spoke holes
Centerlock
Frontaksling
MERIDA EXPERT SL
including removable lever
6/4mm allen key
weighed at frame size M without pedals
| | | | | | |
| --- | --- | --- | --- | --- | --- |
| Rammestørrelse | XS | S | M | L | XL |
| Dekkstørrelse | 28" | 28" | 28" | 28" | 28" |
| ST - Seat Tubes (mm) | 470 | 500 | 530 | 560 | 590 |
| TT - Top Tube (mm) | 520 | 535 | 550 | 565 | 580 |
| CS - Chain Stays (mm) | 427 | 427 | 427 | 427 | 427 |
| HTA - Head Tube Angles (°) | 70.8 | 71 | 71.8 | 72 | 72.3 |
| STA - Seat Tube Angle (°) | 74 | 74 | 74 | 74 | 74 |
| BD - Bottom Bracket Drops (mm) | 68 | 68 | 68 | 68 | 68 |
| HT - Head Tube Length (mm) | 90 | 109 | 125 | 144 | 163 |
| FL - Fork Length (mm) | 400 | 400 | 400 | 400 | 400 |
| R - Reach (mm) | 373 | 382 | 392 | 401 | 411 |
| S - Stack (mm) | 514 | 533 | 553 | 572 | 591 |
| WB - Wheel Base (mm) | 1003 | 1017 | 1020 | 1033 | 1046 |
| SH - Stand Over Height (mm) | 724 | 751 | 778 | 804 | 830 |
| | | | | | |
| --- | --- | --- | --- | --- | --- |
| Number | Item Number | Name | Info | Pieces | Torque NM |
| 1 | 2300011412 | SCREW | | 2 | 4 |
| 2 | | SMART ENTRY | | | |
| 3 | | SMART ENTRY | | | |
| 4 | 2300011586 | SCREW | | 1 | 5 |
| 5 | 2300011746 | SCREW | | 1 | 5 |
| 6 | 2302002031 | NUT | | 1 | |
| 7 | 2311004984 | DROPOUT | DH-054 | 1 | |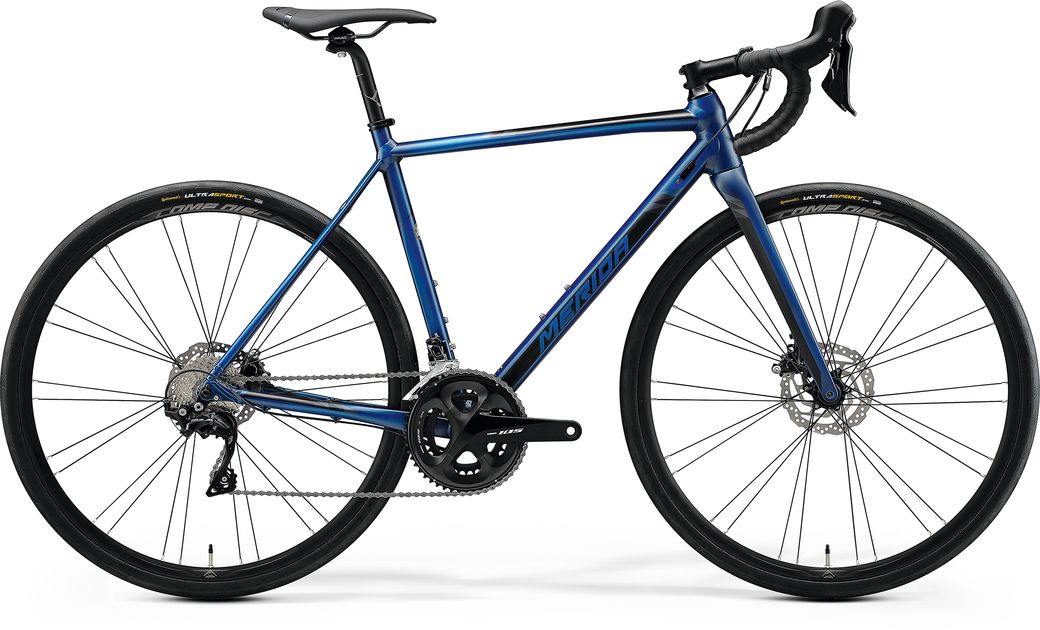 Due to its more road biased nature, all MISSION ROAD models feature double chainrings for a wide range and tightly spaced gears.
Triple butted and hydroformed 6066 aluminium frame with smooth welding, 'Smart Entry' internal cable routing and mudguard mounts. Precise steering courtesy of a tapered head tube. The flat mount rear caliper is mounted on the chainstay which is better for dissipating braking forces but also keeps it protected inside the rear triangle.
Alle MISSION CX-modeller har konisk gaffel i fullkarbon med 12 mm gjennomgående akselbolt. Den gjennomgående bolten øker stivenheten i akslingen, mens det koniske kronerøret i karbon øker den vertikale stivheten og gir meget presis styring og økt tillit i svinger.
Alle MISSION CX- og CYCLOCROSS-modeller er utstyrt skivebremser som gir bremsekraft på høyt nivå, isolert fra vær og søle takket være plasseringen ved hjulets nav/sentrum. De nye MISSION CX-modellene har nå flatt montert bremsestandard for ryddig og fluktende plassering av bremsekaliperen.
Alle høyytelses DISC landeveissykler har 12 mm gjennomgående boltaksler for større hjulstivhet og nøyaktig skiveinnretting ved skifte av hjul. CF4-modellene bruker R.A.T-systemet, lynraskt å åpne og lukke.
Alle våre MISSION CX-modeller har mulighet for montering av skjermer. Det gjør syklene mer allsidige, spesielt ved bruk som trenings- eller pendlersykkel. Avtagbar setestagbro (ikke tilgjengelig på aluminium-modeller) gir godt feste for bakskjerm, men kan fjernes for stilrent utseende og større klaring i søle.
Kabler, hylser og bremseslanger er stramt festet og lager ikke ulyd. Alle innganger er fullstendig ombyttbare for å håndtere Di2, hydraulikkslanger, bremsewire og girwirehylser osv.