25. jul. 2019
Bikerumor tests the ONE-FORTY 900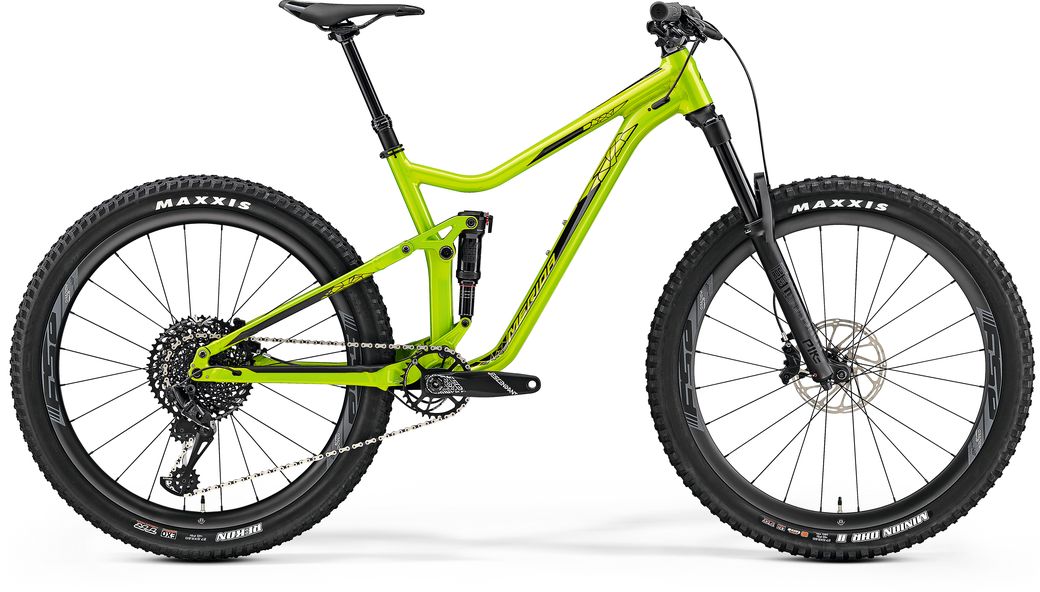 Bikerumor received their test bikes almost nine months ago, but with winter making a prolonged appearance and with the team being keen to test the bike over a longer period as well as in different weather and trail conditions, it has taken till now for the review to come out.

But to cut a long story short, it was worth the wait. The Bikerumor crew loved the ONE-FORTY 900.

See here why:
'That's exactly where the One-Forty sits, a plush 140mm single-pivot bike with a floating linkage design that pedals well and bombs downhills even better, thanks to modern slack trail geometry and a 150mm travel RockShox Pike fork.'
'Besides the fact that the plush feel of the Float Link rear suspension just makes me want to ride downhill faster and faster, I realized that the bike climbs incredibly well too.'
'The One-Forty seriously punches above its weight class, with a plush 140mm of rear suspension that pairs nicely with the 150mm Pike fork.'
CONCLUSION:
'I get to ride a lot of premium super bikes in the course of covering new product launches as Bikerumor's European Editor. But oddly enough this affordable alloy Merida One-Forty is one of the hardest bikes for me to send back. The versatile aluminium trail bike has been able to easily handle everything from local singletrack to big days climbing, traversing, then catching uplifts & descending across multiple Alpine bikeparks. It's never flashy, but always gets the job done, having fun the entire time. Kinda what a mountain bike is supposed to do, right?'

Read the full review on Bikerumor.com, please click here.

To get all the details on the tested ONE-FORTY 900, please click the link below. For an overview of the entire ONE-FORTY range, including full specification, features and geometries, please click here.