19/06/2020
Adjustable torque wrench tested by Road.cc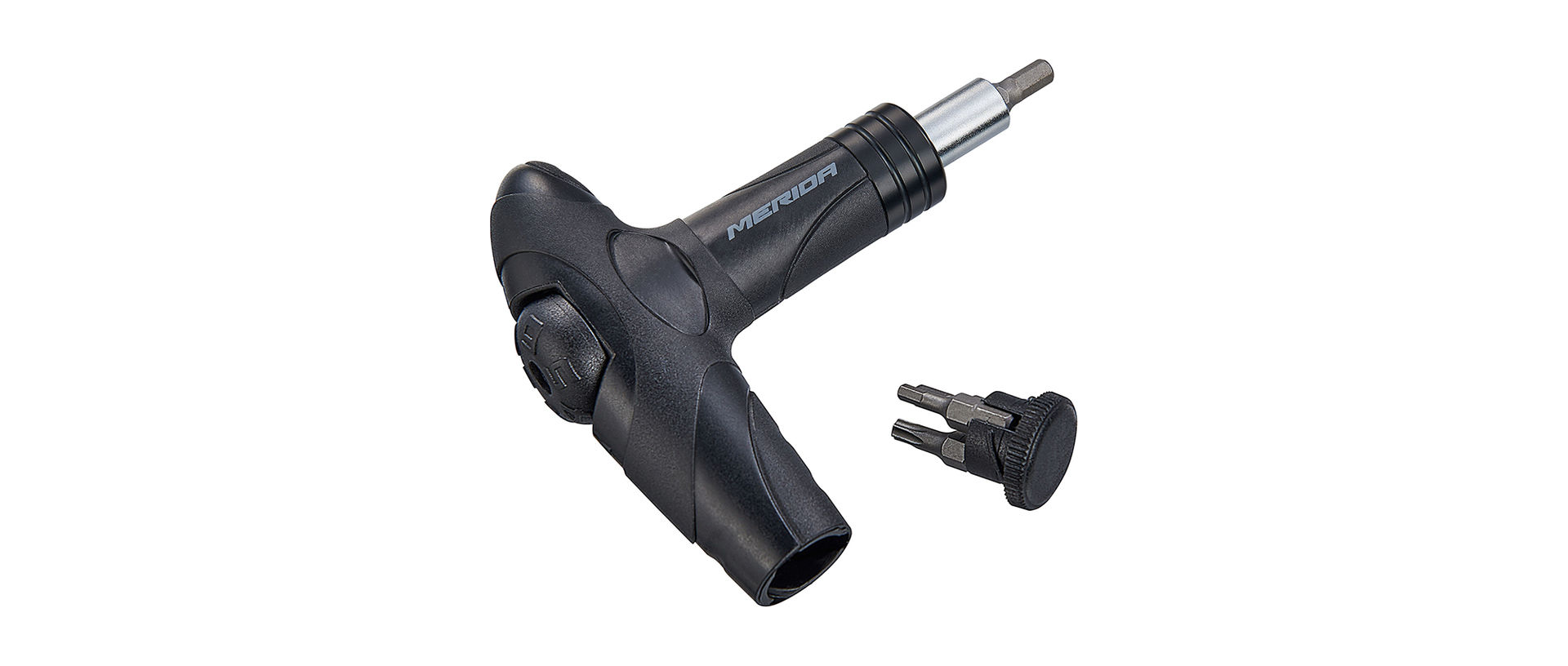 Superb review of our adjustable torque wrench now on UK cycling website powerhouse Road.cc.
'A no-frills T-shape handle design, Merida's Adjustable Torque Wrench is the perfect tool for quick and easy bolt tightening. It has three torque settings – 4, 5 and 6Nm – and with the 3, 4 and 5mm Allen keys, as well as a T25 Torx key, it'll cater for most common bolts on a bike. Neatly, all keys bar one are hidden inside the case. It's a good price too!'
Verdict:
'An excellent buy – a solid, inexpensive torque wrench that offers quick and easy bolt tightening' 9 out of 10 score
To read the full review, please click here.
For further details on our adjustable torque wrench and to check out our other tools in our range, please click here.
To check if the adjustable torque wrench is available in your country, please check with your national distributor. All contact details can be found here.