*All specifications listed are subject to change without notice. *Recommended Retail Prices are subject to change without notice.
By combining our aggressive trail geometry with a lightweight but tough all-aluminium frame, the eONE-FORTY 700 delivers the power to ride more trails - and that means more fun. The powerful Shimano EP8 drive unit and 630 Wh battery make mincemeat of the toughest and longest climbs, while the Fox and RockShox suspension setup delivers assured performance and the Shimano 12-speed drivetrain is the last word in refinement.
The eONE-FORTY might be the little sibling to our multiple award and test winning eONE-SIXTY, but when it comes to providing agile trail handling with superb flow and fun, it plays second fiddle to no-one. Equipped with Shimano's powerful yet refined EP8 drive unit and with the 630 Wh or 750 Wh battery (model specific) integrated seamlessly into the frame, it's the perfect partner for all kinds of adventures. The trail-specific, balanced geometry is paired to a mixed 29er/27.5" wheel size setup that delivers flow and fun for riders of all abilities, while a steeper seat angle boosts climbing capability, something ideal for an all-day e-bike mission. The low bottom bracket and lower standover height mean extra confidence while the 140 mm of front wheel and 133 mm of rear wheel travel offer up control, comfort and real rough terrain capability. The eONE-FORTY's versatility is boosted even further by the EQ models that come fully equipped with mudguards, rack, lights and kickstand so it can tackle the mean streets as well as muddy trails.
Tough all-aluminium chassis with integrated 630 Wh battery
Powerful Shimano EP8 drive unit
Mixed wheel size setup with 140/130 mm travel split
Quality Fox and RockShox suspension
Smooth 12-speed Shimano drivetrain
Powerful four-piston brakes
material: aluminium
133mm suspension travel
27.5x2.8" max. wheelsize
148x12mm axle standard
intube
frame size
S, M, L, XL, XXL
color
DARK PURPLE (BLACK)
Air
140mm suspension travel
Tapered
51mm fork offset
29x2.5" max wheelsize
*504Wh Version RRP $7,799
derailleur (r)
Shimano XT RDM8100 Shadow+ 12
shifter front
Shimano SL -MT500-IL
shifter rear
Shimano DEORE M6100 12
110x15mm width front hub
32 spoke holes
Centerlock
148x12mm width rear hub, 36 spoke holes
Centerlock
29mm inner width
material: aluminium
Tubeless ready (tubeless tape and valves not included)
29x2.4"
fold
3C EXO MaxxTerra
27.5x2.6"
fold
TR 3C EXO MaxxTerra
material: aluminium
35mm diameter
0° stem angle
GoPro & Supernova mount
50 mm all sizes
30.9mm diameter
0mm setback
S: 100mm travel seatpost - M/L 150mm travel seatpost - XL/XXL 170mm travel seatpost
V-mount
incl. MERIDA minitool
fender
C093-02F + C093-02R
light front
LEZYNE E-BIKE POWER STVZO E115, reverse MERIDA Custom Mount
light rear
USB REAR Light CG-214RG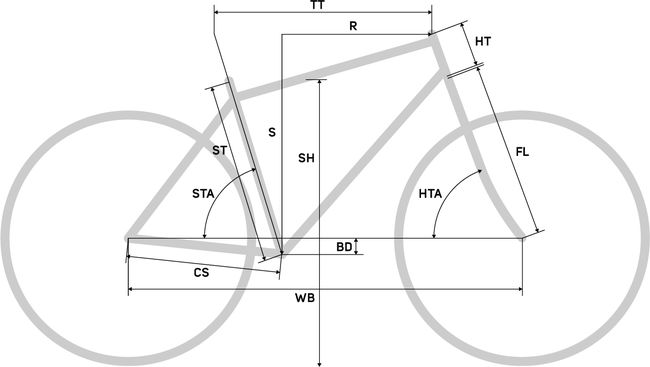 | | | | | | |
| --- | --- | --- | --- | --- | --- |
| Frame Size | S | M | L | XL | XXL |
| Tyre Sizes | 29/27.5" | 29/27.5" | 29/27.5" | 29/27.5" | 29/27.5" |
| ST seat tube [mm] | 405 | 415 | 430 | 450 | 470 |
| TT top tube [mm] | 561 | 581 | 603 | 624 | 645 |
| CS chain stay length [mm] | 439.5 | 439.5 | 439.5 | 439.5 | 439.5 |
| HTA head tube angle [°] | 66.5 | 66.5 | 66.5 | 66.5 | 66.5 |
| STA seat tube angle [°] | 76.5 | 76.5 | 76.5 | 76.5 | 76.5 |
| BD bottom bracked drop [mm] | 25 | 25 | 25 | 25 | 25 |
| HT head tube [mm] | 110 | 115 | 120 | 125 | 130 |
| FL fork length [mm] | 551 | 551 | 551 | 551 | 551 |
| R reach [mm] | 410 | 430 | 450 | 469 | 489 |
| S stack [mm] | 622 | 627 | 631 | 635 | 640 |
| WB wheel base [mm] | 1160 | 1182 | 1204 | 1226 | 1248 |
| SH stand over height [mm] | 729 | 730 | 727 | 733 | 747 |
| | | | | | |
| --- | --- | --- | --- | --- | --- |
| No. | Item-No. | Name | Info | Pieces | Torque NM |
| 1 | A2294000016 | WASHER | OD19mm ID15.1mm H3mm | 2 | |
| 2 | A2221000043 | BEARING | 3802V-2RS OD24mm ID15mm W7mm | 2 | |
| 3 | A2300000263 | BOLT | M10x1 OD15mm L64mm | 1 | |
| 4 | A2300000264 | SCREW | M10x1 L20mm | 1 | 16~18 |
| 5 | A2300000364 | SCREW | M6x1 L13.5mm | 1 | 10~12 |
| 6 | A2300000356 | BOLT | M6x1 OD10mm L51.5mm | 1 | |
| 7 | A2035000014 | LINK | | 1 | |
| 8 | A2221000034 | BEARING | 6800V-2RS OD19mm ID10mm W5mm | 2 | |
| 9 | A2300000235 | CREW | M10x1 L15mm | 2 | 14~16 |
| 10 | A2294000093 | WASHER | OD15mm ID10.1mm H3mm | 2 | |
| 11 | A2221000035 | BEARING | 6801V-2RS OD21mm ID12mm W5mm | 2 | |
| 12 | A2300000266 | SCREW | M8x0.75 L16mm | 1 | 12~14 |
| 13 | A2300000265 | BOLT | M8x0.75 OD12mm L68mm | 1 | |
| 14 | A2294000023 | WASHER | OD15mm ID12mm H3mm | 2 | |
| 15 | A2294000099 | WASHER | OD17.5mm ID12.1mm H2mm | 4 | |
| 16 | A2221000039 | BEARING | 12214V-2RS OD21mm ID12mm W4mm | 8 | |
| 17 | A2300000433 | BOLT | M8x0.75 OD12mm | 4 | |
| 18 | A2300000434 | SCREW | M8x0.75 L14mm | 4 | 12~14 |
| 20 | A2311000067 | RD-HANGER | DH-057 | 1 | |
| 21 | A2300000185 | SCREW | M3x0.5 L20.5mm | 2 | 2~4 |
| | | SMALL PARTS | see pdf file | | |
Classification