*All specifications listed are subject to change without notice. *Recommended Retail Prices are subject to change without notice.
Joining together urban practicality with the willingness to explore is no easy feat, but the eBIG.TOUR 400 EQ does just that, with the latest Shimano EP6 drive unit giving you smooth yet powerful assistance whenever you need it. Large volume tyres, a suspension fork and mountain bike inspired geometry deliver capable and confident handling whenever you want an adventure, but the low-step-through frame design with integrated 630 Wh battery and generous standard fit equipment including mudguards and lighting have your everyday needs covered, so there's no need to compromise.
Are practicality and excitement mutually exclusive? We don't think so - and neither does the eBIG.TOUR. It's a reliable day-to-day companion for riding to work that's equally happy taking you on big adventures off the beaten track, thanks to a winning combination of mountain bike inspired geometry with low step-through frame practicality. A powerful and smooth Shimano pedal-assist motor is integrated cleanly into the aluminium frame, while a suspension fork and high-volume tyres provide comfort and safety. Add in standard fit mudguards, racks, lighting, wheel lock and a kickstand plus long-lasting 630 Wh battery and you'll realise you've got the best of all worlds.
Lightweight aluminium frame with integrated 630 Wh battery and low step-through frame design
Powerful and smooth Shimano EP6 drive unit
Suntour suspension fork for improved comfort and control
Standard fit mudguards, rack, lights, wheel lock and kickstand
29er wheels with high volume tyres can handle city or countryside terrain
Smooth Shimano drivetrain and powerful disc brakes
material: aluminium
29x2.35" without fender max./ 29"x2.25" with fender max. wheelsize
148x12mm axle standard
intube
100mm
Tapered
51mm fork offset
29x2.4" max wheelsize
shifter rear
Shimano Deore M4100
110x15mm width front hub
32 spoke holes
Centerlock
148x12mm width rear hub
36 spoke holes
Centerlock
20mm inner width
material: aluminium
material: aluminium
31.8mm diameter
adjustable
90 mm
material: aluminium
720mm width
10mm rise
material: aluminium
34.9mm diameter
0mm setback
fender
Sunnywheel SW-FA311-65A/ SW-FA311-65E1
spring clamp
Spanninga GLOW XE rear light
kickstand
Massload CL-KA98
STVZO
integrated in MERIDA MIK HD carrier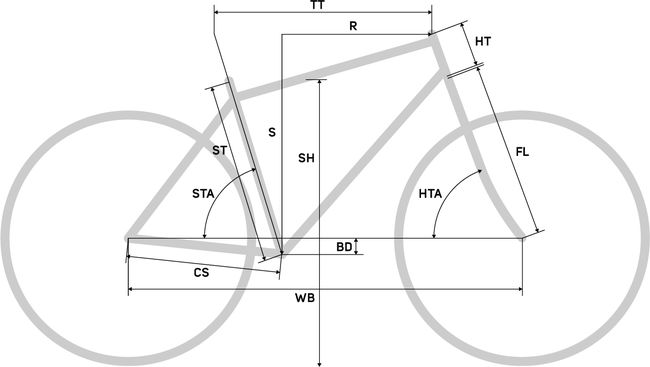 | | | | | |
| --- | --- | --- | --- | --- |
| Frame Size | S | M | L | XL |
| Tyre Sizes | 29" | 29" | 29" | 29" |
| ST seat tube [mm] | 380 | 430 | 480 | 530 |
| TT top tube [mm] | 588 | 605 | 625 | 645 |
| CS chain stay length [mm] | 465 | 465 | 465 | 465 |
| HTA head tube angle [°] | 67.5 | 67.5 | 67.5 | 67.5 |
| STA seat tube angle [°] | 74.5 | 74.5 | 74.5 | 74.5 |
| BD bottom bracked drop [mm] | 62.5 | 62.5 | 62.5 | 62.5 |
| HT head tube [mm] | 115 | 120 | 130 | 140 |
| FL fork length [mm] | 527 | 527 | 527 | 527 |
| R reach [mm] | 411 | 427 | 445 | 462 |
| S stack [mm] | 636 | 640 | 650 | 659 |
| WB wheel base [mm] | 1165 | 1183 | 1204 | 1225 |
| SH stand over height [mm] | 630 | 653 | 665 | 677 |
| | | | | | |
| --- | --- | --- | --- | --- | --- |
| No. | Item-No. | Name | Info | Pieces | Torque NM |
| 1 | A2300000048 | SCREW | M4x0.7 L8mm | 1 | 3~5 |
| 2 | A2311000067 | RD-HANGER | DH-057 | 1 | |
| 3 | A2300000185 | SCREW | M3x0.5 L20.5mm | 2 | 2~4 |
| 4 | A2258000012 | CABLE GUIDE | for M5 fixation | 1 | |
| 5 | A2298000004 | SCREW | M5x0.8 L15mm with washer | 1 | 3~5 |
| 6 | A2300000468 | SCREW | M8x1.25 L18.5mm | 3 | 11~12 |
| 7 | A2300000469 | SCREW | M8x1.25 L23mm | 3 | 11~12 |
| 8 | A2298000154 | SCREW | M5x0.8 L12mm | 8 | 3~5 |
| 9 | A2143000097 | BLIND PLUG | for SIMPLO batteries | 1 | |
| 10 | A2143000125 | BUTTON | ON-OFF; for SHIMANO batteries | 1 | |
| 11 | A2161000127 | CABLE GUIDE | | 1 | |
| 12 | A2111000008 | CABLE GUIDE | | 2 | |
| 13 | A2143000129 | BLIND PLUG | for key opening | 1 | |
| 14 | A2300000213 | SCREW | M3x0.5 L13.5mm | 2 | 2~4 |
| 15 | | CABLE GUIDE | SMART ENTRY | 1 | |
| 16 | A2258000079 | CABLE PLUG | for RD | 1 | |
| 17 | A2258000099 | CABLE PLUG | for rear brake and speed sensor | 1 | |
| 18 | A2161000118 | COVER | for battery | 1 | |
| 19 | A2029000024 | BUMPER | for INTERNAL BLOCK | 1 | |
| 20 | A2002000136 | THRU AXLE | EXPERT TR; L=178mm M12x1.5 TL=14mm w. NUT | 1 | |
| 21 | A2248000039 | CLAMP | for INTERNAL BLOCK | 1 | |
| 22 | A2191000150 | HEAD SET | MERIDA/VP-8155 (MH-P16/MH-P16) | 1 | |
Classification