*All specifications listed are subject to change without notice. *Recommended Retail Prices are subject to change without notice.
Who says you can't have it all? With a versatile, high-quality aluminium frame that integrates the latest Shimano EP8 drive unit with 630 Wh battery and the ability to handle off-road riding just as well as the daily commute thanks to standard fit guards, rack, kickstand and lights, the eBIG.NINE 600 EQ delivers the holy grail for riders that don't want their bike to pigeonhole their riding. Add in a smooth Suntour fork to tame the bumps and quality Shimano drivetrain that can handle everything from steep mountain climbs to fast, flat sections and you'll be wondering if you need anything more.
Arguably the most versatile e-bike in our range, the tried and tested eBIG.NINE embodies the perfect balance of day-to-day usability and sporty leisure activity. It's a bike that can handle serious off-road riding but can also handle the commute to work with ease - especially if you want to have some fun on the way. The high-quality aluminium frame integrates a choice of 630 or 750 Wh battery sleekly into the downtube, with a more economical frame featuring semi-integrated 504 Wh battery on some models. All feature powerful and smooth Shimano drive units that will power you up any hill. Ready to be equipped with mudguards and even a side stand (or available as the EQ fully equipped version), the eBIG.NINE will help you make the most of any situation.
Lightweight aluminium frame with 29er wheels
Powerful and refined Shimano EP8 assistance
Integrated 630 Wh battery
Confidence inspiring mountain bike handling
Comfort and control enhancing suspension fork
Comes fully equipped with lights, kickstand, rack and mudguards
material: aluminium
29"x2.35" without fender max./ 29"x2.25" with fender max. wheelsize
148x12mm axle standard
intube
Air Boost
100mm
Tapered
51mm fork offset
29x2.4" max wheelsize
display
Shimano SC-E5003A
derailleur (r)
Shimano Deore RDM5100 11
shifter rear
Shimano Deore M5100
110x15mm width front hub
32 spoke holes
Centerlock
148x12mm width rear hub
36 spoke holes
Centerlock
20mm inner width
material: aluminium
material: aluminium
31.8mm diameter
adjustable
90 mm
material: aluminium
720mm width
10mm rise
material: aluminium
34.9mm diameter
0mm setback
fender
Sunnywheel SW-FA311-65A/ SW-FA311-65E1
spring clamp
Spanninga GLOW XE rear light
kickstand
Massload CL-KA98
STVZO
integrated in MERIDA MIK HD carrier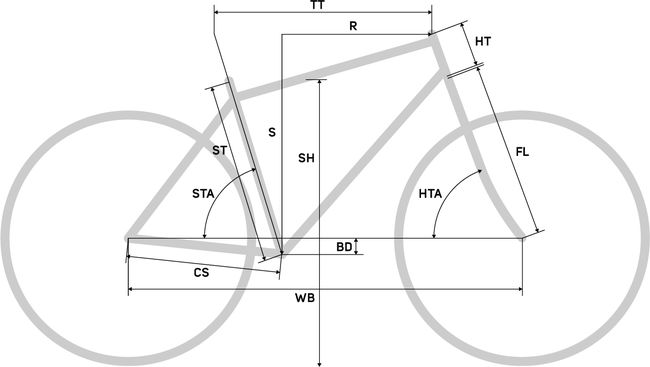 | | | | | |
| --- | --- | --- | --- | --- |
| Frame Size | S | M | L | XL |
| Tyre Sizes | 29" | 29" | 29" | 29" |
| ST seat tube [mm] | 380 | 430 | 480 | 530 |
| TT top tube [mm] | 588 | 605 | 625 | 645 |
| CS chain stay length [mm] | 465 | 465 | 465 | 465 |
| HTA head tube angle [°] | 67.5 | 67.5 | 67.5 | 67.5 |
| STA seat tube angle [°] | 74.5 | 74.5 | 74.5 | 74.5 |
| BD bottom bracked drop [mm] | 62.5 | 62.5 | 62.5 | 62.5 |
| HT head tube [mm] | 115 | 120 | 130 | 140 |
| FL fork length [mm] | 527 | 527 | 527 | 527 |
| R reach [mm] | 411 | 427 | 445 | 462 |
| S stack [mm] | 636 | 640 | 650 | 659 |
| WB wheel base [mm] | 1165 | 1183 | 1204 | 1225 |
| SH stand over height [mm] | 719 | 750 | 794 | 835 |
| | | | | | |
| --- | --- | --- | --- | --- | --- |
| No. | Item-No. | Name | Info | Pieces | Torque NM |
| 1 | A2300000048 | SCREW | M4x0.7 L8mm | 1 | 3~5 |
| 2 | A2311000067 | RD-HANGER | DH-057 | 1 | |
| 3 | A2300000185 | SCREW | M3x0.5 L20.5mm | 2 | 2~4 |
| 4 | A2258000012 | CABLE GUIDE | for M5 fixation | 1 | |
| 5 | A2298000004 | SCREW | M5x0.8 L15mm with washer | 1 | 3~5 |
| 6 | A2300000468 | SCREW | M8x1.25 L18.5mm | 3 | 11~12 |
| 7 | A2300000469 | SCREW | M8x1.25 L23mm | 3 | 11~12 |
| 8 | A2136000017 | MOUNT | for bottle cage | 1 | |
| 9 | A2298000154 | SCREW | M5x0.8 L12mm | 8 | 3~5 |
| 10 | A2298000145 | SCREW | M5x0.8 L20mm | 1 | 3~5 |
| 11 | A2143000097 | BLIND PLUG | for SIMPLO batteries | 2 | |
| 12 | A2143000125 | BUTTON | ON-OFF; for SHIMANO batteries | 1 | |
| 13 | A2161000127 | CABLE GUIDE | | 1 | |
| 14 | A2111000008 | CABLE GUIDE | | 2 | |
| 15 | A2161000118 | COVER | for battery | 1 | |
| 16 | A2300000213 | SCREW | M3x0.5 L13.5mm | 2 | 2~4 |
| 17 | A2143000129 | BLIND PLUG | for key opening | 1 | |
| 18 | A2258000079 | CABLE PLUG | for RD | 1 | |
| 19 | A2258000099 | CABLE PLUG | for rear brake and speed sensor | 1 | |
| 20 | A2161000079 | COVER | for top tube opening | 1 | |
| 21 | A2300000231 | SCREW | M3x0.5 L8 | 1 | 2~4 |
| 22 | A2029000024 | BUMPER | for INTERNAL BLOCK | 1 | |
| 23 | | CABLE GUIDE | SMART ENTRY | 1 | |
| 25 | A2002000136 | THRU AXLE | EXPERT TR; L=178mm M12x1.5 TL=14mm w. NUT | 1 | |
| 26 | A2248000039 | CLAMP | for INTERNAL BLOCK | 1 | |
| 27 | A2191000150 | HEAD SET | MERIDA/VP-8155 (MH-P16/MH-P16) | 1 | |
| 28 | A2191000152 | HEAD SET | MERIDA/VP-8157 (MH-P16/MH-P16) | 1 | |
Classification