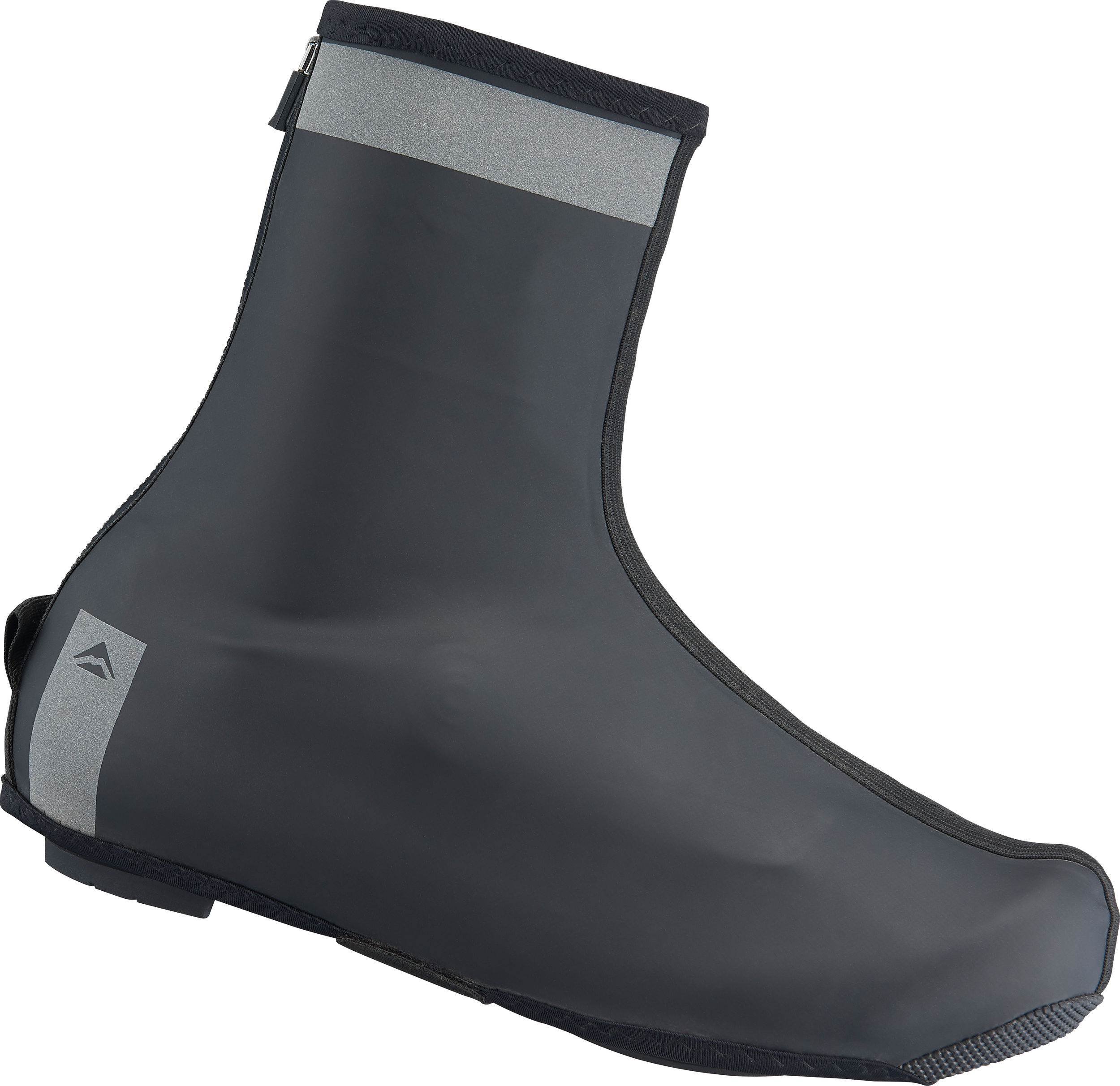 RAIN MTB/ROAD
Black, grey
Keep your feet dry and protected when the rain comes.
Nothing can spoil a ride more than wet and consequently, cold feet. Keep your shoes protected and your feet dry with our RAIN SHOE COVERS, suitable for road and MTB. The waterproof PU lycra fits perfectly around any shoe. The waterproof YEE zipper makes getting in and out of the overshoe easy, while the rubberised toe cap aids walking on slippery surfaces. Reflective strips around the ankle and at the heel improve visibility.
Available in five sizes, covering shoe size 37 to 46.
| | | | | | |
| --- | --- | --- | --- | --- | --- |
| Item-No. | 2330000066 | 2330000077 | 2330000088 | 2330000099 | 2330000107 |
| additional Info | Size: S/ 37-38 | Size: M/ 39-40 | Size: L/ 41-42 | Size: XL/43-44 | Size: XXL/45-46 |
| Size | S/ 37-38 | M/ 39-40 | L/ 41-42 | XL/43-44 | XXL/45-46 |
| Weight | 130 g | 130 g | 130 g | 130 g | 130 g |