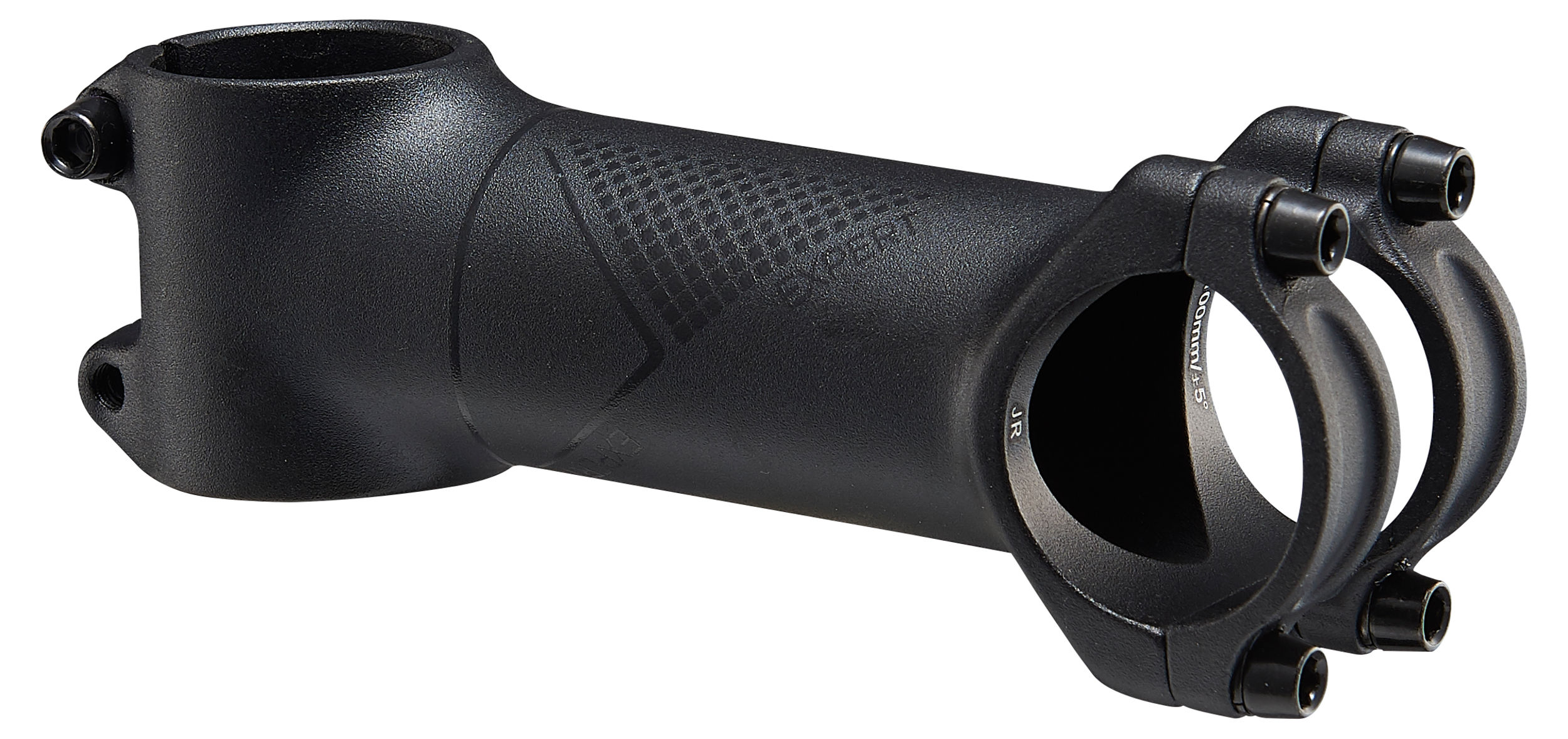 MERIDA EXPERT CC Positiv/Negativ
Black, shiny black
A 3D forged and flippable aluminium stem for XC mountain bikes.
Designed for speed, comfort and control, the MERIDA EXPERT CC stem forms the perfect balance of weight and strength. Its flippable design offers plenty of versatility to get your cockpit set up just right.
Made from super-lightweight aluminium, the EXPERT CC weighs just 115 g (80 mm) and is available in 5 lengths from 80 mm to 120mm. All versions have a 40 mm height and 31.8mm clamp diameter. The stem is available in +/- 17° or +/- 5° angle and can be flipped for perfect fit. Like all of our stems, it's served in simple and subtle black colour scheme.
| | | | | | | | | | | |
| --- | --- | --- | --- | --- | --- | --- | --- | --- | --- | --- |
| Item-No. | 2052146578 | 2052146589 | 2052146590 | 2052146608 | 2052146619 | 2052146620 | 2052146631 | 2052146642 | 2052146653 | 2052146664 |
| Diameter | 31.8 mm | 31.8 mm | 31.8 mm | 31.8 mm | 31.8 mm | 31.8 mm | 31.8 mm | 31.8 mm | 31.8 mm | 31.8 mm |
| Diameter 2 | 28.6 mm / 1 1/8" | 28.6 mm / 1 1/8" | 28.6 mm / 1 1/8" | 28.6 mm / 1 1/8" | 28.6 mm / 1 1/8" | 28.6 mm / 1 1/8" | 28.6 mm / 1 1/8" | 28.6 mm / 1 1/8" | 28.6 mm / 1 1/8" | 28.6 mm / 1 1/8" |
| Height | 40 mm | 40 mm | 40 mm | 40 mm | 40 mm | 40 mm | 40 mm | 40 mm | 40 mm | 40 mm |
| Length | 80 mm | 90 mm | 100 mm | 110 mm | 120 mm | 80 mm | 90 mm | 100 mm | 110 mm | 120 mm |
| Angle | +/- 5° | +/- 5° | +/- 5° | +/- 5° | +/- 5° | +/- 17° | +/- 17° | +/- 17° | +/- 17° | +/- 17° |
| Weight | 115 g | 120 g | 135 g | 138 g | 145 g | 110 g | 120 g | 135 g | 137 g | 145 g |
| Material | Alloy | Alloy | Alloy | Alloy | Alloy | Alloy | Alloy | Alloy | Alloy | Alloy |
Classification