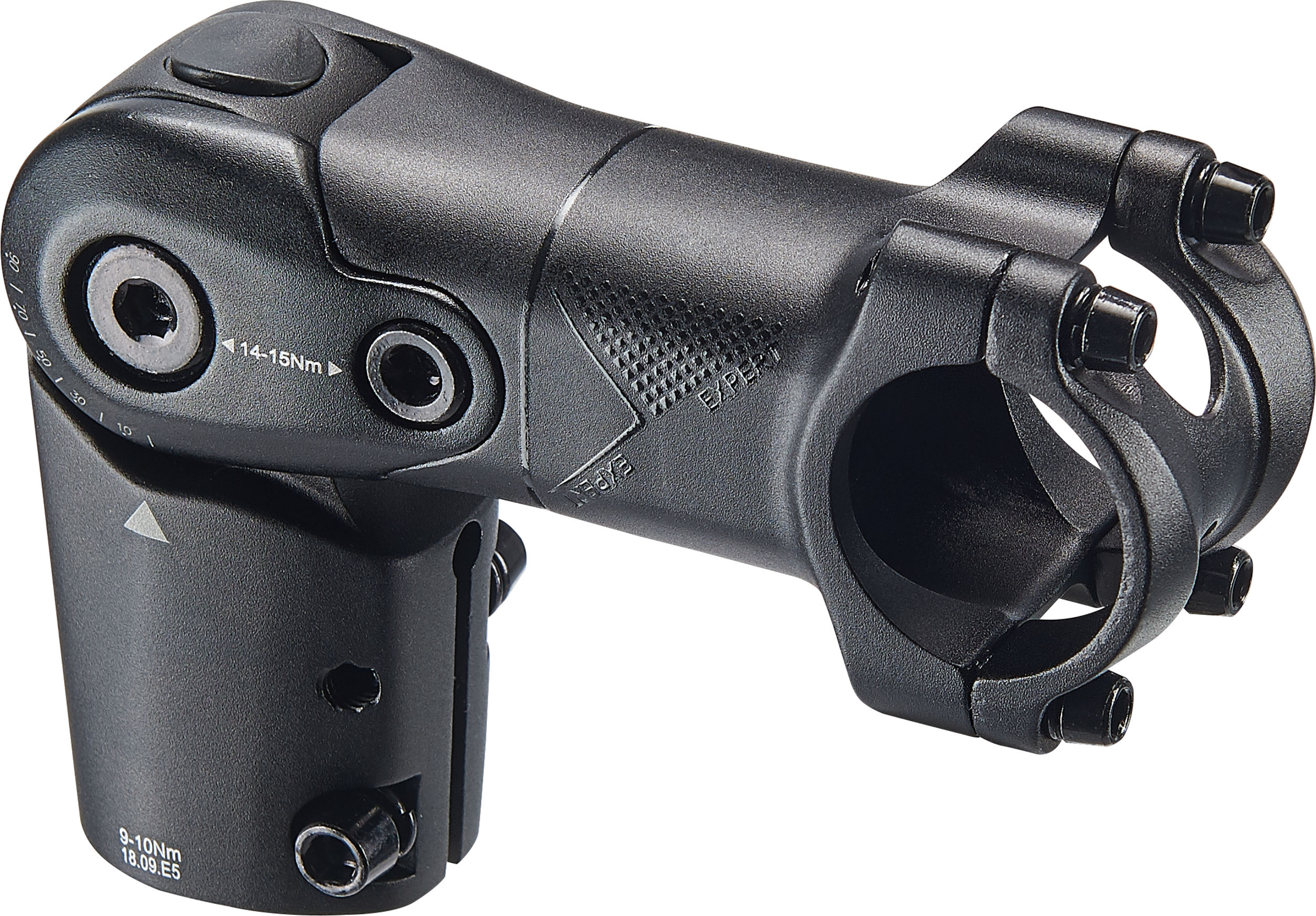 MERIDA EXPERT TK Adjustable
Black, shiny black
A versatile and adjustable alloy stem, designed for trekking.
Built to offer a huge range of adjustment, the MERIDA EXPERT TK stem is perfect for anyone that needs plenty of adjustability. Its innovative designed guarantees the perfect fit and allows you the option to change your set up whenever you feel the need.
Made from light but tough aluminium, the EXPERT TK weighs 398 g (110 mm) and is available in 90 mm and 110 mm lengths. Both versions have a 31.8 mm clamp diameter and fit 1 1/8" steerers. The EXPERT TK can be easily adjusted to provide a range of angles from 0° to +90°. Like all of our stems, it's served in simple black on black colours to guarantee it'll match with anything.
| | | |
| --- | --- | --- |
| Item-No. | 2052147955 | 2052147966 |
| Diameter | 31.8 m | 31.8 mm |
| Diameter 2 | 28.6 mm / 1 1/8" | 28.6 mm / 1 1/8" |
| Length | 90 mm | 110 mm |
| Angle | 0° to +90° | 0° to +90° |
| Weight | 398 g (110 mm) | 398 g (110 mm) |
| Material | Alloy | Alloy |
Classification