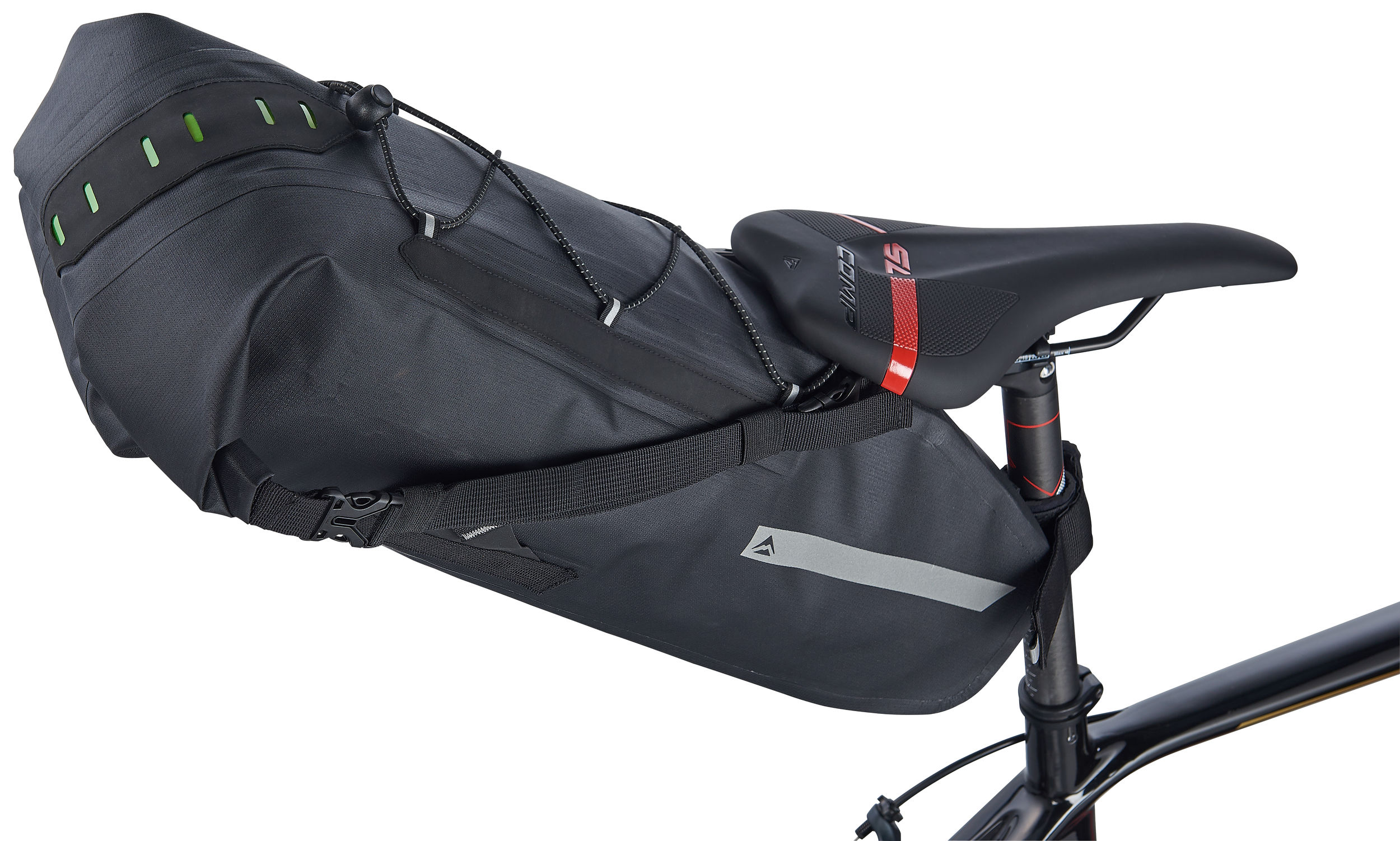 TRAVEL Saddlebag
Black, grey
A large-volume saddle pack that's built for your multi-day, bike-packing adventures.
With 21.25 L of storage, the MERIDA SADDLEPACK TRAVEL is the perfect companion for overnight trips or any ride where you just need a little extra gear. It mounts quickly and securely to your saddle and seat-post using a Fidlock magnetic lock and won't rattle around and distract you from the road ahead.
The tough, Ripstop Nylon material is waterproof to keep your gear safe and built to survive the most gruelling of conditions. Packing the SADDLEPACK TRAVEL is easy, thanks to a large, roll-top opening and a waterproof side-zip for access on the move. The roll-top design allows you to expand or contract the pack's size to exactly fit your gear and there are also external elastic straps to quickly stow extra gear.
The MERIDA SADDLEPACK TRAVEL carries up to a maximum of 5 kg and pairs perfectly with the MERIDA TRAVEL framebag.
| | |
| --- | --- |
| Item-No. | 2276004325 |
| Volume | 21.25 l |
| Height | 17 cm |
| Length | 50 cm |
| Width | 25 cm |
| Weight | 410 g |
| Material | 210D Ripstop TPU |