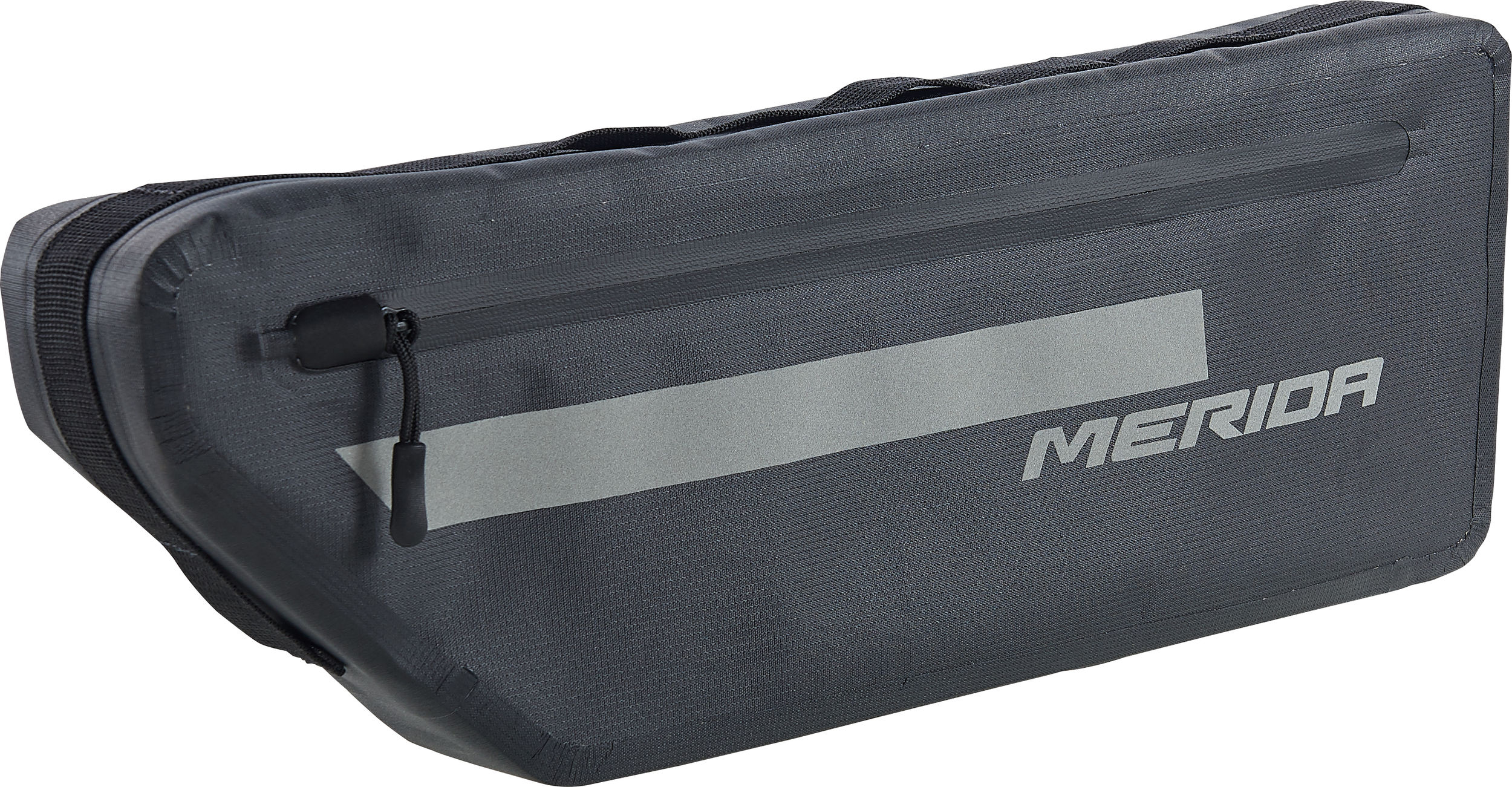 TRAVEL Framebag
Black, grey
A large-volume frame bag that's built for your multi-day, bike-packing adventures.
Available in medium (4.6 L) and large (5.4 L) sizes, the MERIDA FRAMEBAG TRAVEL is perfect for overnight trips or any ride where you just need a little extra gear. By placing the FRAMEBAG underneath your top tube, you can fill that unused space inside your frame and keep gear within easy reach, meaning no need to dismount to grab what you need.
The FRAMEBAG TRAVEL mounts quickly and easily to almost any frame using several adjustable velcro straps and won't rattle around to distract you from the road. The tough, Ripstop Nylon material is waterproof to keep your gear safe and built to survive the most gruelling of conditions.
The internal space of the FRAMEBAG TRAVEL is designed to be versatile. An internal divider helps keep your gear organised and includes a mesh pocket for valuables such as cash and keys. Simply remove the divider to add more space or to carry larger items. Reflective details help keep you safe on the roads.
| | | |
| --- | --- | --- |
| Item-No. | 2276004336 | 2276004347 |
| Size | M | L |
| Volume | 4.6 l | 5.4 l |
| Height | 15 cm | 15 cm |
| Length | 44 cm | 51 cm |
| Width | 7 cm | 7 cm |
| Weight | 246 g | 260 g |
| Material | 210D Ripstop TPU | 210D Ripstop TPU |