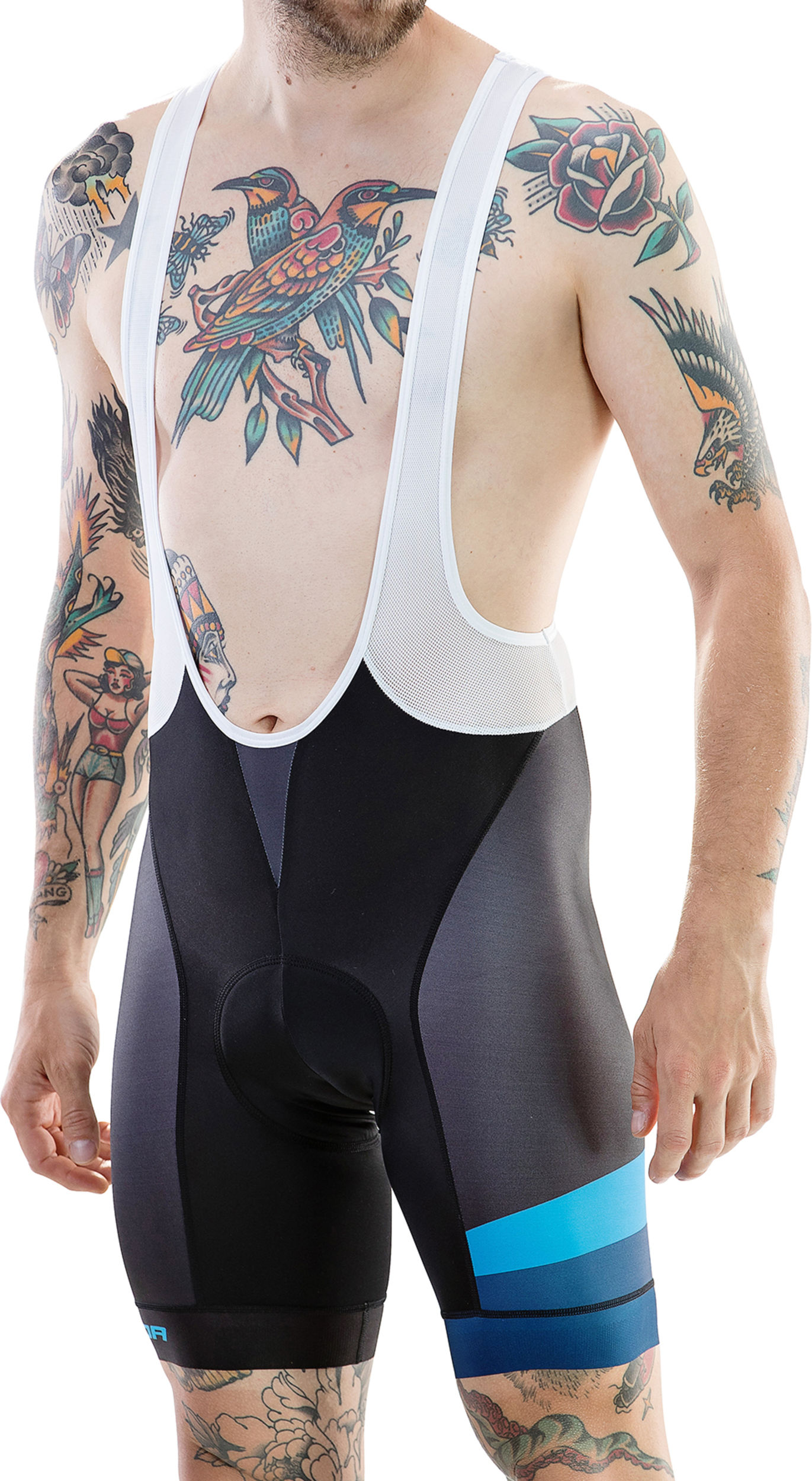 CX Sport
Black/blue
Stylish and comfortable men's bib shorts matching our CX design.
The MERIDA BIB SHORT CX SPORT combines a number of great features to keep you riding in comfort for longer. The CX SPORT's seams are sewn where elasticity is required but glued at any points where there's a risk of pressure-points and discomfort. A long-distance pad guarantees perfect pressure distribution and keeps you in the saddle for longer. A wide waistband with silicon finish adds to a perfect fit.
Our model is 185 cm and 84 kg, wearing a size medium.
| | | | | | | |
| --- | --- | --- | --- | --- | --- | --- |
| Item-No. | 760022P0422BS | 760022P0422BM | 760022P0422BL | 760022P0422BXL | 760022P0422BXXL | 760022P0422B3XL |
| Size | S | M | L | XL | XXL | 3XL |
| Material | Front: 100% Polyester, Back: 86%Polyester/14% Elasthan, Arms: 100% Polyester, Mesh: 86%Polyester/14% Elasthan | Front: 100% Polyester, Back: 86%Polyester/14% Elasthan, Arms: 100% Polyester, Mesh: 86%Polyester/14% Elasthan | Front: 100% Polyester, Back: 86%Polyester/14% Elasthan, Arms: 100% Polyester, Mesh: 86%Polyester/14% Elasthan | Front: 100% Polyester, Back: 86%Polyester/14% Elasthan, Arms: 100% Polyester, Mesh: 86%Polyester/14% Elasthan | Front: 100% Polyester, Back: 86%Polyester/14% Elasthan, Arms: 100% Polyester, Mesh: 86%Polyester/14% Elasthan | Front: 100% Polyester, Back: 86%Polyester/14% Elasthan, Arms: 100% Polyester, Mesh: 86%Polyester/14% Elasthan |