120mm suspension travel
material: aluminium
27.5 wheelsize
148x12mm axle standard
BB92 bottom bracket standard
color
SILK SPARKLING BLUE (BLUE)
Air 130mm suspension travel
Tapered
37mm fork offset
headset
FSA NO.47/50P Neck
material: aluminium
760mm width
20mm rise
material: aluminium
35mm diameter
0° stem angle
50 mm all sizes
derailleur (r)
Sram NX Eagle
30.9mm diameter
0mm setback
S: 100mm travel seatpost - M/L/XL 125mm travel seatpost
32 teeth
170 mm-S, 175 mm-M up
crank
170 mm-S, 175 mm-M up
bottom bracket
Sram BB DUB PF MTB 92
110x15mm width front hub
32 spoke holes
Centerlock
148x12mm width rear hub
32 spoke holes
Centerlock
29mm inner width
material: aluminium
Tubeless ready (tubeless tape and valves not included)
27.5x2.35"
fold
TR EXO Dual
27.5x2.35"
fold
TR EXO Dual
including removeable lever, 6/4mm allen key
spokes
Double Butted Black stainless
weighed at frame size M and 27.5" wheels without pedals
| | | | | | | |
| --- | --- | --- | --- | --- | --- | --- |
| Frame Size | S | S | M | M | L | XL |
| Tyre Sizes | 27.5" | 29" | 27.5" | 29" | 29" | 29" |
| ST seat tube [mm] | 400 | 400 | 440 | 440 | 480 | 520 |
| TT top tube [mm] | 571 | 572 | 593 | 592 | 614 | 637 |
| CS chain stay length [mm] | 430 | 435 | 430 | 435 | 435 | 435 |
| HTA head tube angle [°] | 66.8 | 67.3 | 66.8 | 67.3 | 67.3 | 67.3 |
| STA seat tube angle [°] | 75 | 75.5 | 75 | 75.5 | 75.5 | 75.5 |
| BD bottom bracked drop [mm] | 21 | 40 | 21 | 40 | 40 | 40 |
| HT head tube [mm] | 105 | 95 | 115 | 95 | 105 | 115 |
| FL fork length [mm] | 522 | 541 | 522 | 541 | 541 | 541 |
| R reach [mm] | 415 | 415 | 435 | 435 | 455 | 475 |
| S stack [mm] | 581 | 607 | 590 | 607 | 616 | 626 |
| WB wheel base [mm] | 1130 | 1141 | 1154 | 1161 | 1185 | 1208 |
| SH stand over height [mm] | 698 | 707 | 726 | 730 | 759 | 787 |
| | | | | | |
| --- | --- | --- | --- | --- | --- |
| No. | Item-No. | Name | Info | Pieces | Torque NM |
| 1 | 2294001180 | WASHER | | 1 | |
| 2 | 2294004882 | WASHER | | 1 | |
| 3 | 2221002191 | BEARING | 3802V-2RD 24D*15D*7W | 1 | |
| 4 | 2221002340 | BEARING | 172607V 26D*17D*7W | 1 | |
| 5 | 2300012907 | SCREW | | 1 | 18 |
| 6 | 2300012899 | BOLT | | 1 | |
| 7 | 2300013812 | SCREW | | 1 | 12 |
| 8 | 2300013801 | BOLT | | 1 | |
| 9 | 2294004633 | WASHER | | 2 | |
| 10 | | ROCKER | | 1 | |
| 11 | | ROCKER | | 1 | |
| 12 | 2221002254 | BEARING | 6800V2RS 19D*10D*5W | 2 | |
| 13 | 2300012918 | SCREW | | 2 | |
| 14 | 2221002265 | BEARING | 6801V-2RS 21D*12D*5W | 6 | |
| 15 | 2300012952 | SCREW | | 1 | 14 |
| 16 | 2300012941 | BOLT | | 1 | |
| 17 | 2294002255 | WASHER | | 6 | |
| 18 | 2294004956 | WASHER | | 4 | |
| 19 | 2300013254 | SCREW | | 4 | 14 |
| 20 | 2300013265 | BOLT | | 4 | |
| 21 | 2311004928 | DROPOUT | DH-053 | 1 | |
| 22 | 2300009458 | SCREW | | 2 | 4 |
| 23 | 2300005272 | SCREW | | 1 | 5 |
| 24 | 2258003812 | CABLE GUIDE | | 2 | |
| 25 | 2258003867 | CABLE GUIDE | | 1 | |
| 26 | 2300012253 | SCREW | | 1 | |
| 27 | 2300011412 | SCREW | | 2 | 4 |
| 28 | | SMART ENTRY | | | |
| 29 | | SMART ENTRY | | | |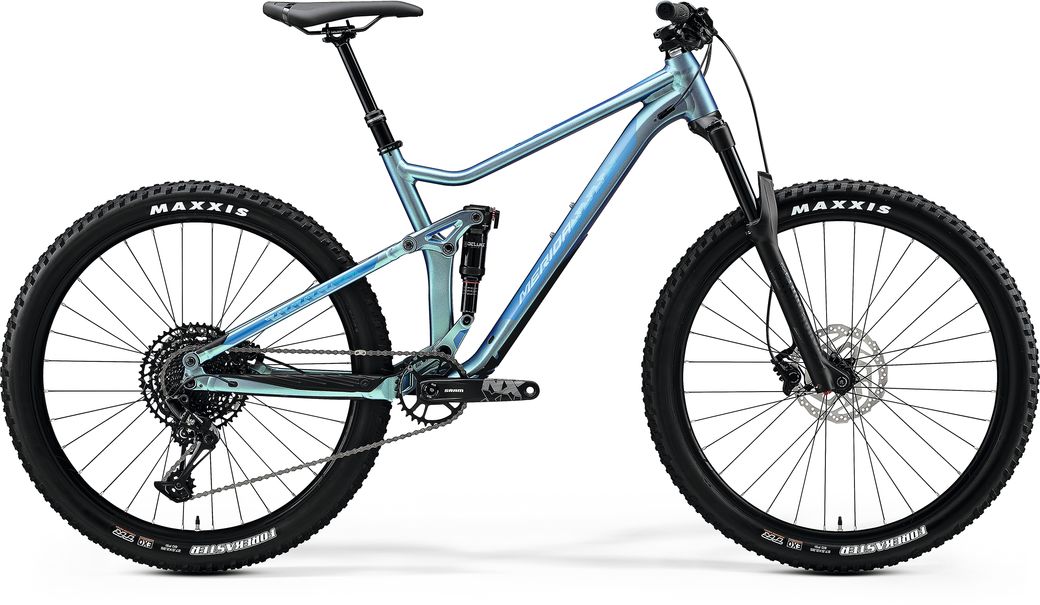 Lightweight 6066 series aluminium triple butted and hydroformed frameset with 'Smooth welding' and internal cable routing. Tapered head tube for precise steering, Boost standard and rear through axle for rear end stiffness. Floating shock provides 120 mm of travel.
Selected bolts can be tightened via a TORX 30 key from just one side, without running the risk that the opposite side slips or turns, allowing faster and more straightforward tightening of important hardware components.
The lower shock mount moves with the system to deliver plushness and pedalling efficiency. Our engineers can precisely influence the transmission ratio and progression, which means that a 'Float Link' system is very sensitive, delivering great support in mid-travel and the appearance of more travel that the model name suggests. The rear end creates the feeling of almost bottomless travel whilst remaining perfectly controlled when climbing.
A trunnion mount shock gives our frame designers more flexibility by using a shorter shock with increased stroke. Combined with the ball bearing bushing of the upper mount, shock sensitivity is increased, and the suspension performance can be perfectly tuned.
A dropper post is allowing the rider to get the saddle out of the way when the gradient gets steeper, giving him/her more space to manoeuver and control over their bike. The fitted dropper posts featuring internal cable routing and remote levers, creating a cleaner look and allowing easier 'on the go' saddle height adjustment.
The 'classic' ONE-TWENTY has a very low stand over height, giving the rider ample space to manoeuvre when the terrain demands it. The slack head angle and short chainstays give the bike a playful character while offering the perfect compromise between being a great climber and an agile trail bike.