Feb 11, 2019
ONE-TWENTY 8000 tested by Pinkbike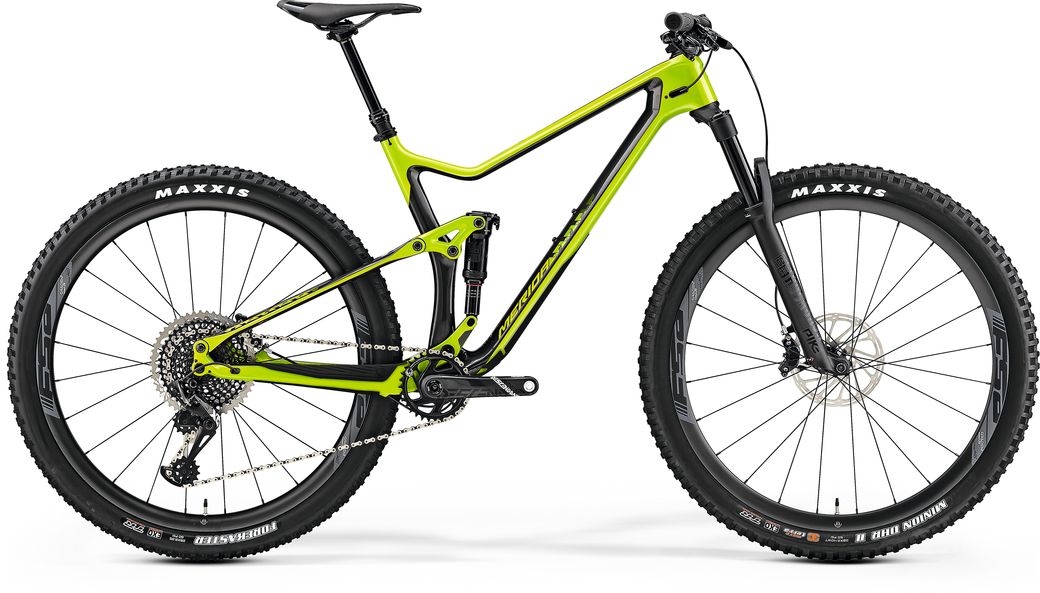 Mountain bike website powerhouse Pinkbike has tested our award-winning ONE-TWENTY 8000. Originally put through the paces at THE EX - 3 day enduro event in the UK, the test team had the opportunity to ride our 'jack of all trades' in all sorts of conditions and on all types of terrain.
PINKBIKE'S TAKE:
It's a lightweight and efficient bike that flies up and down trails and will suit hard-charging riders that want a light and fast trail bike. Merida says it's the best all-round bike in its range and the bike for those people who want just one bike in their life. I could certainly happily use the One-Twenty for pretty much everything.
David Arthur (tester)
…and…
The One-Twenty was an absolute blast on the descents, allowing you to keep whatever gap you'd opened up on the climb into the following downhill. The geometry and suspension together with the Pike fork and beefy (for a short travel rig) Maxxis tires give the Merida the sort of control, stability and pace not normally seen in short travel bikes.
…and…
That the One-Twenty cleans climbs for breakfast is no surprise. The 28.1 lb weight, stiff frame and firm suspension makes for very fast and efficient climbing. It devoured all my local climbs, short and steep or long and grindy...
Check out the detailed review here.
To get all the details on the ONE-TWENTY 8000, please click the link below. For an overview of the entire ONE-TWENTY range, which consists of two full carbon, one carbon/aluminium and five aluminium models, please click here.