Feb 4, 2020
eSPRESSO wins 'value for money' award in ElektroRad test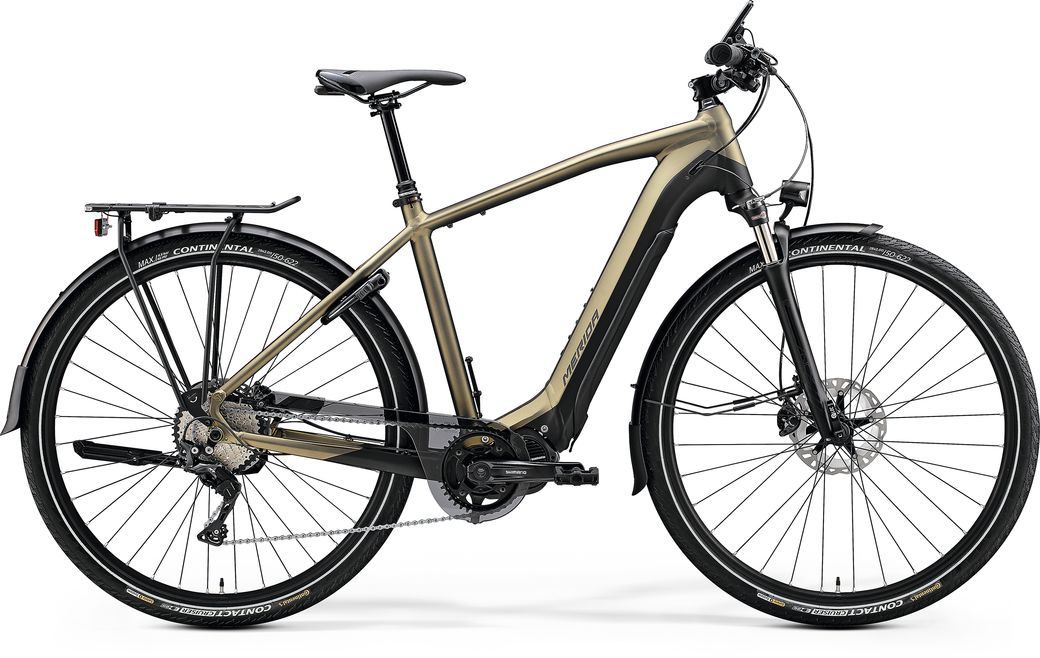 Our eSPRESSO 900 EQ impressed in the recent e-bike test in the German ElektroRad magazine (issue 01/2020) and walked away with the 'sehr gut' (very good) mark as well as the 'value for money' award in the trekking bike category, underlining the class of this bike.
The 'perfectly manufactured aluminium frame' was equally impressive as the powerful Shimano E8000 motor and battery as well as the thought through battery cover and the Deore XT components. One of the most impressive items on the bike was the MERIDA Vario-suspension post, which offers a '120mm fixed drop for more secure descending and 50mm of suspension travel for improved comfort'. Finally, the testers pointed out how the eSPRESSO combines comfort and sportiness perfectly and call it a 'symbiosis of smoothness and agility'.
Conclusion:
'Fast rolling 28" wheels, powerful motor, agile: the new MERIDA eSPRESSO 900 EQ handles all riding eventualities perfectly and provides the rider with a hugely enjoyable e-trekking bike'.
Highlights:
+ comfort
+ powerful Shimano E8000 motor
+ impressive battery cover
For further details on the eSPRESSO, including features, design thinking and intended use, please click here.
If you like to find out more about the specification and geometries of the tested eSPRESSO 900 EQ, please click the link below.
To see the complete 2020 eSPRESSO range, please click here.