Feb 24, 2017
TOUR magazine to test our Scultura Disc 6000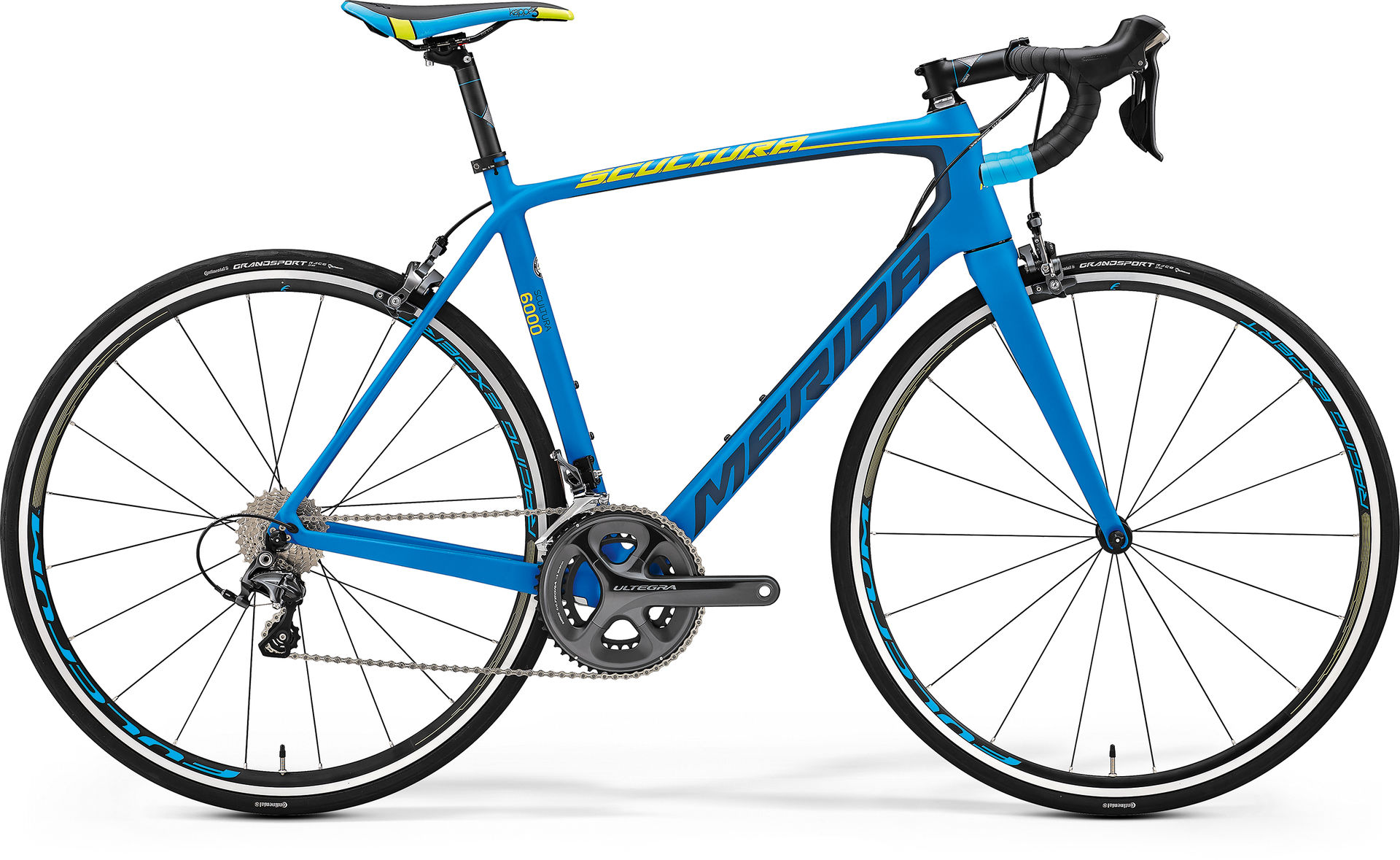 The TOUR test crew included our SCULTURA DISC 6000 in their latest test (issue 03/2017) and gave it a rather impressive 1.9 score.
Here the translation from the original test.
MERIDA Scultura Disc 6000
The mat blue Scultura offers – similarly to the BMC – a welcome contrast to the many grey and black bikes in the test. The all covering lacquer puts the frame weight in a different light: without paint, the frame would be near the 1,000g mark. The other measurements are also on a high level: the comfort factor, measured at the saddle, only just misses the perfect score. Noticeable is the wind slicing profile of the down tube, seat tube and seat stays. The fact that Merida pays attention to aerodynamic tube profiles even on a marathon bike is not that surprising, in particular, if you know that the Scultura was raced by the then Lampre-Merida team during the classics in the spring of 2016. In comparison to the pro bike, the rider of the Scultura 6000 sits slightly more upright, however, the riding position on this marathon bike is still fairly sporty. Due to a high-quality componentry package including disc brakes, mechanical Ultegra gearing and reliable through axle aluminium wheels, this super stable bike makes a fantastic impression on our test loop. Rather interesting are the cooling fins on the rear brake mount which should help to dissipate the generated heat when braking.
+ very comfortable, very stable, well-working components
- relatively heavy
OVERALL SCORE: 1.9