Jan 15, 2021
TOUR awards REACTO with one of the highest test scores ever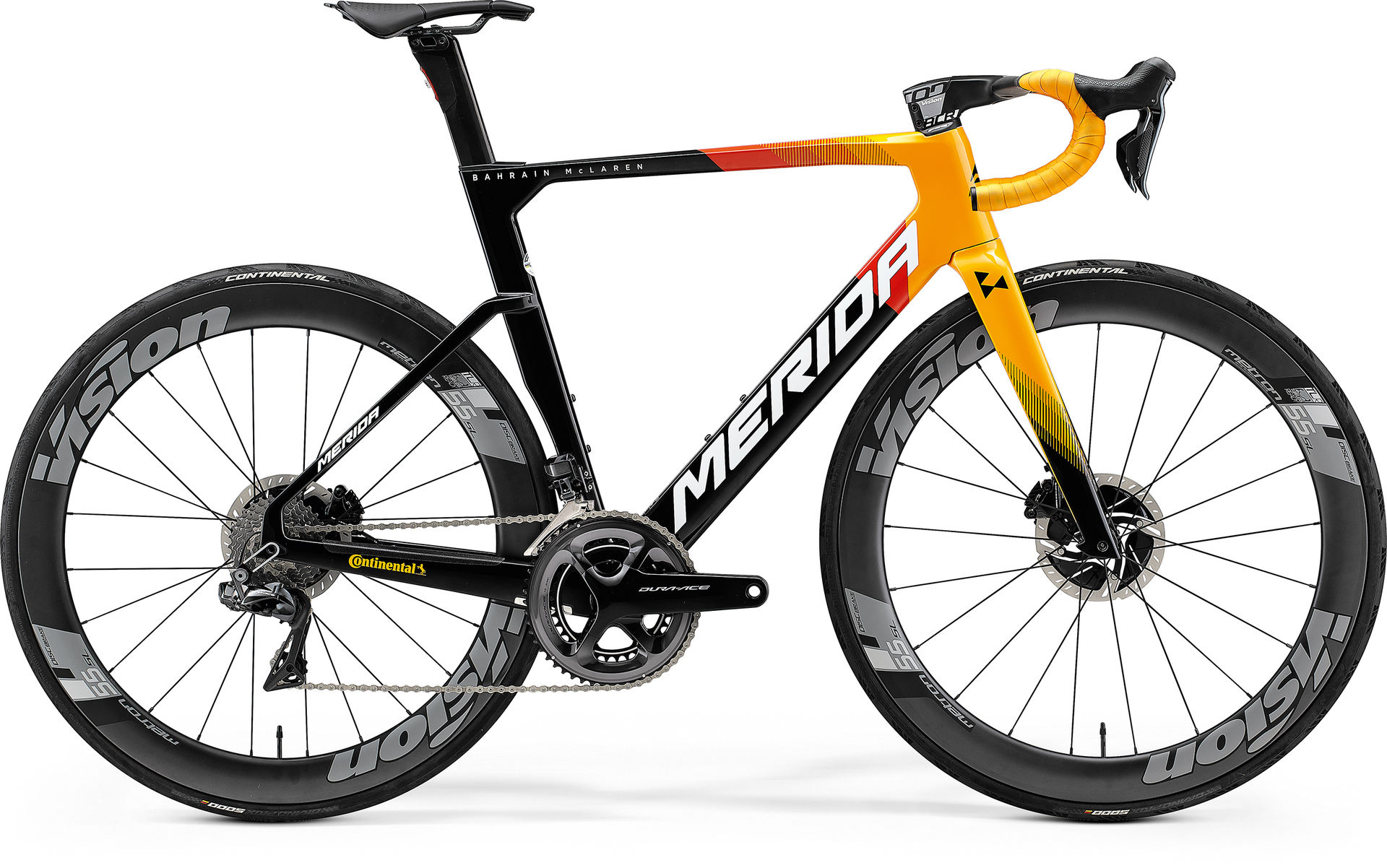 Our multiple test and award-winning REACTO TEAM-E continues its success story with an incredible addition to its trophy cabinet.
The REACTO TEAM-E was included in the latest 'Trends 2021' feature in the February issue of German TOUR magazine and was given the highest ever score of a MERIDA bike.
Our new for 2021 developed aero bike was awarded a 1.6 score and the test team gave the following verdict (translated from the German original).
'How can good things be made even better? Merida's new REACTO tries to give an answer. The predecessor came to market in the age of rim brakes and managed to remain in the line-up for an unusually long seven years. Aerodynamically competitive it was until the end - but hard in the saddle, the cable routing also not integrated and the space for wider tyres was limited; all that was no longer in line with the changing times. In the model year 2021, the REACTO presents itself much tidier, which is not only due to the handlebar-stem unit from Vision. The frame appears less fissured and particularly shapely is the integration of the brake caliper with the Merida typical cooling ribs. The competition virtues have remained: with a short wheelbase and agile handling, thoroughbred racers feel right at home, even powerful sprinters do not get off track due to the stiff chassis. With 209 watts at 45 km/h, the bike is only slightly more aerodynamic, but it rides much more comfortably and weighs slightly less - making it the more rounded overall package. Tyres of up to 30 millimetres wide are possible. Exemplary and practical: The seat post features a full-fledged and integrated rear light, and the quick-release lever of the thru-axles also includes a tool for clamping the saddle.'
A fantastic result and another feather to its cap.
To find out more about the bike, including key features, R&D and design thinking as well as the intended use, please check the micro page here.
For the detailed spec sheets and frame features of the new REACTO, please click the link underneath DISCOVER THE BIKE. To get an overview of the entire 2021 REACTO family, please click here.