Mar 18, 2021
eBIG.TOUR 700 EQ featured in Elektrobike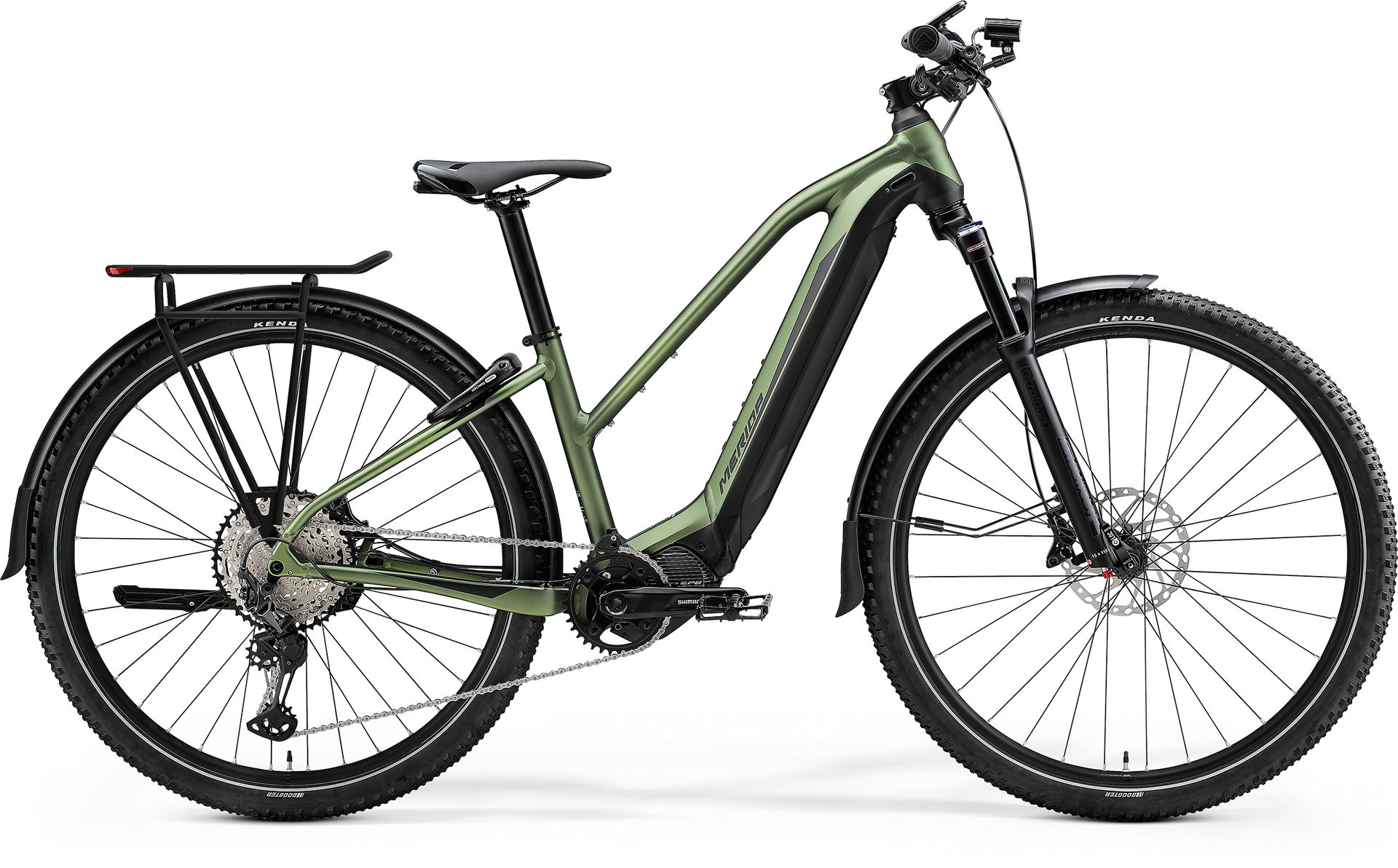 The testers of Germany's Elektrobike magazine have been eagerly anticipating the arrival of our eBIG.TOUR 700 EQ, not only since the 2021 version features the 300 g lighter and more powerful EP8 motor from Shimano, but also the impressive versatility the e-allrounder offers.
Besides the new Shimano power plant's impressive performance, the testers were also excited about the off-road biased tyres and 100 mm suspension fork, which gives the eBIG.TOUR huge off-road touring potential.
THEIR VERDICT (TRANSLATED FROM THE GERMAN ORIGINAL):'
'The eBIG.TOUR 700 EG from MERIDA is due to the powerful Shimao motor and the wide-raging versatility a top all-round e-bike.'
The test crew gave the bike a 743 points test score and awarded it the 'VERY GOOD' (Sehr Gut) test mark.
For further details of the eBIG.TOUR 700 EQ model, please click the link below DISCOVER THE BIKE.
For the information on the eBIG.TOUR platform, including features, design thinking, new technologies and lots more, please click here.
To check the entire eBIG.TOUR product line-up, please click here.