Dec 20, 2016
SPEEDER 400 wins 'Kauf-Tipp'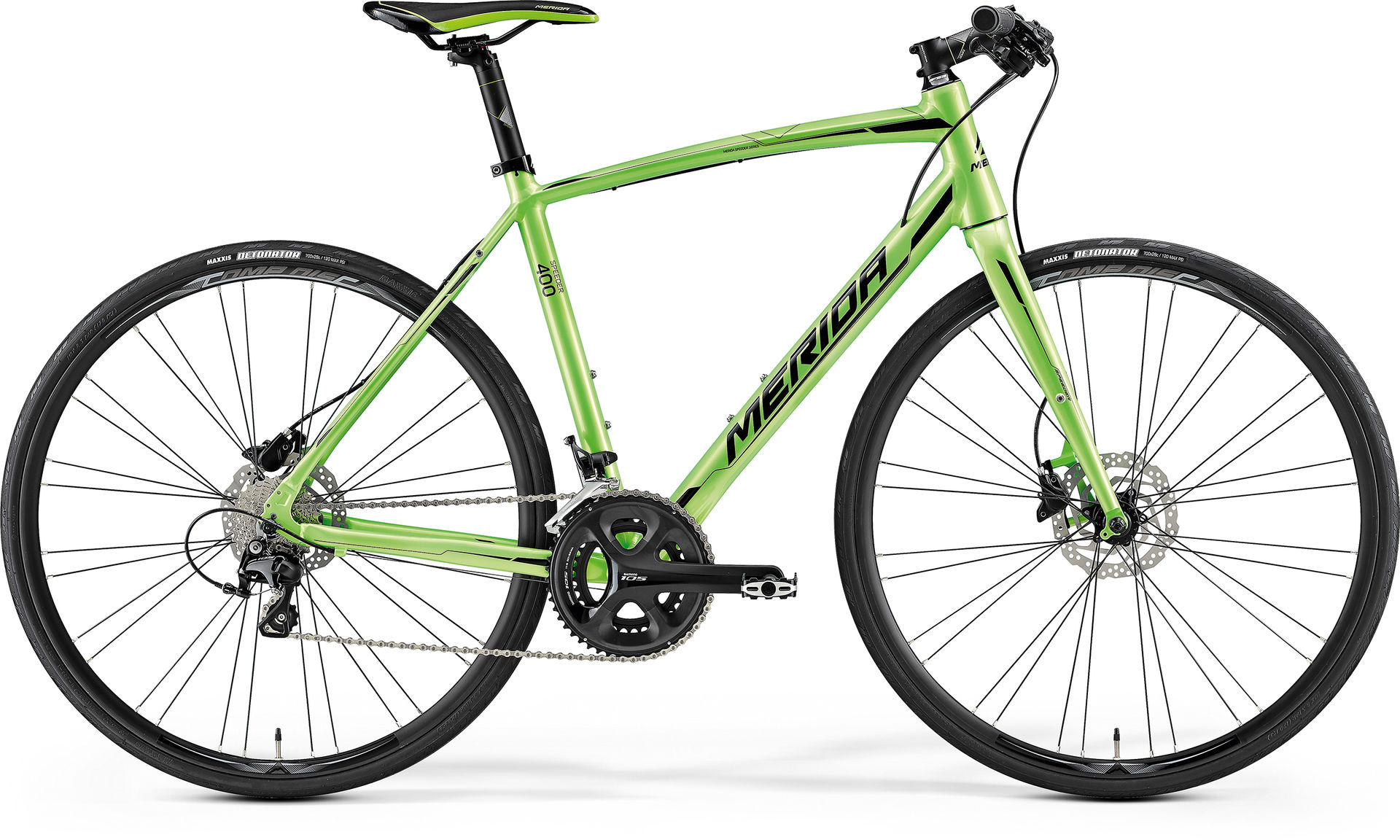 December has been a great month for MERIDA in the press and our SPEEDER 400 managed to contribute with gaining the 'Kauf-Tipp' (Buying Tip) recommendation by German magazine aktiv Radfahren (issue 1-2/2017). Our fitness bike impressed the test crew and made them call it a 'Cracker'! Great feedback on our neon green machine.

HERE THE TRANSLATION PUT TOGETHER BY OUR TEAM:
MERIDA SPEEDER 400 – AKTIV RADFAHREN (1-2/2017)
SPEED RATHER THAN EXPENSIVE
Test result: very good / aktiv Radfahren 'Kauf Tipp' (Recommended)
Price: €999
Weight: 9.9kg (with pedals)
Maximum load: approx. 110kg
Sizes: 47, 50, 52, 54, 56, 59cm
THE BIKE
'High quality products for the individual' that's how you could interpret the name Merida. Rather individual is the colour choice of the Speeder 400: neon green! The aluminium frame has a slightly more comfortable geometry than the race bike equivalent. In particular, the longer head tube creates a more upright and with that comfortable seating position. The equipment is very similar to a road bike but with a straight handlebar, making the Speeder a fitness bike: Shimano 105 groupset with disc brakes, compact drivetrain and 28mm tyres allow for some speedy fun.
RIDING IMPRESSIONS
Super direct power transfer and acceleration so that you can hear the sprockets ring. The bottom bracket is super stiff so that every pedal stroke goes straight onto the road. The compact riding position encourages to rail corners and that is where the Speeder proves his race-track pedigree.
VERDICT
Cracker! Super agile and stiff, that's how a fitness bike should be. With addiction factor.
+ finishing quality
+ component choice
+ possible to fit mudguards