10 mars 2023
ONE-FORTY 700 tested by MOUNTAINBIKE and given the "Sehr Gut" mark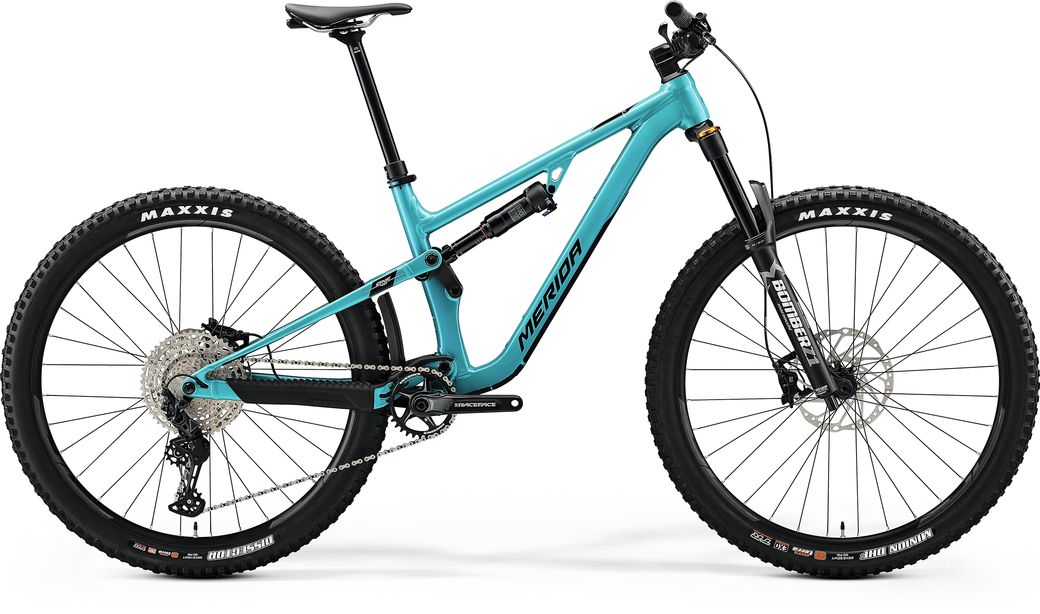 In their April 2023 issue, Germanies MOUNTAINBIKE magazine looked at 10 All-Mountain Bikes and included our new aluminium ONE-FORTY 700 into the test line-up.
Laden with the latest features, including our AGILOTER sizing system, FAST cinematic and adjustable dropper post, to mention a few, our ONE-FORTY 700 got awarded with the "Sehr Gut" (Very Good) mark and an impressive point score of 824.
Besides its strong climbing ability, particularly "on the steeps due to impressive traction at the back end", the test team were blown away by the "confidence" the bike delivers on the downs.
"The Merida thrashes over roots and technically demanding passages with impressive ease and calm. The Marzocchi Z1 fork and Rock Shox rear shock handle the challenges with impressive composure and support", so the summarising statement of the test crew.
What impressed the testers:
+ Bold and stretched our geometry
+ Impressive on the descends
+ Many well-executed frame details
+ Efficient and progressive suspension
For the full review, please check out the April 2023 issue of MOUNTAINBIKE.
For the full specification and frame features of the new ONE-FORTY 700, please click the link underneath DISCOVER THE BIKE.
To find out more about the bike, including key features, R&D and design thinking, as well as the intended use, please check the micro page here.
Note: All quotes are translated from the German original.