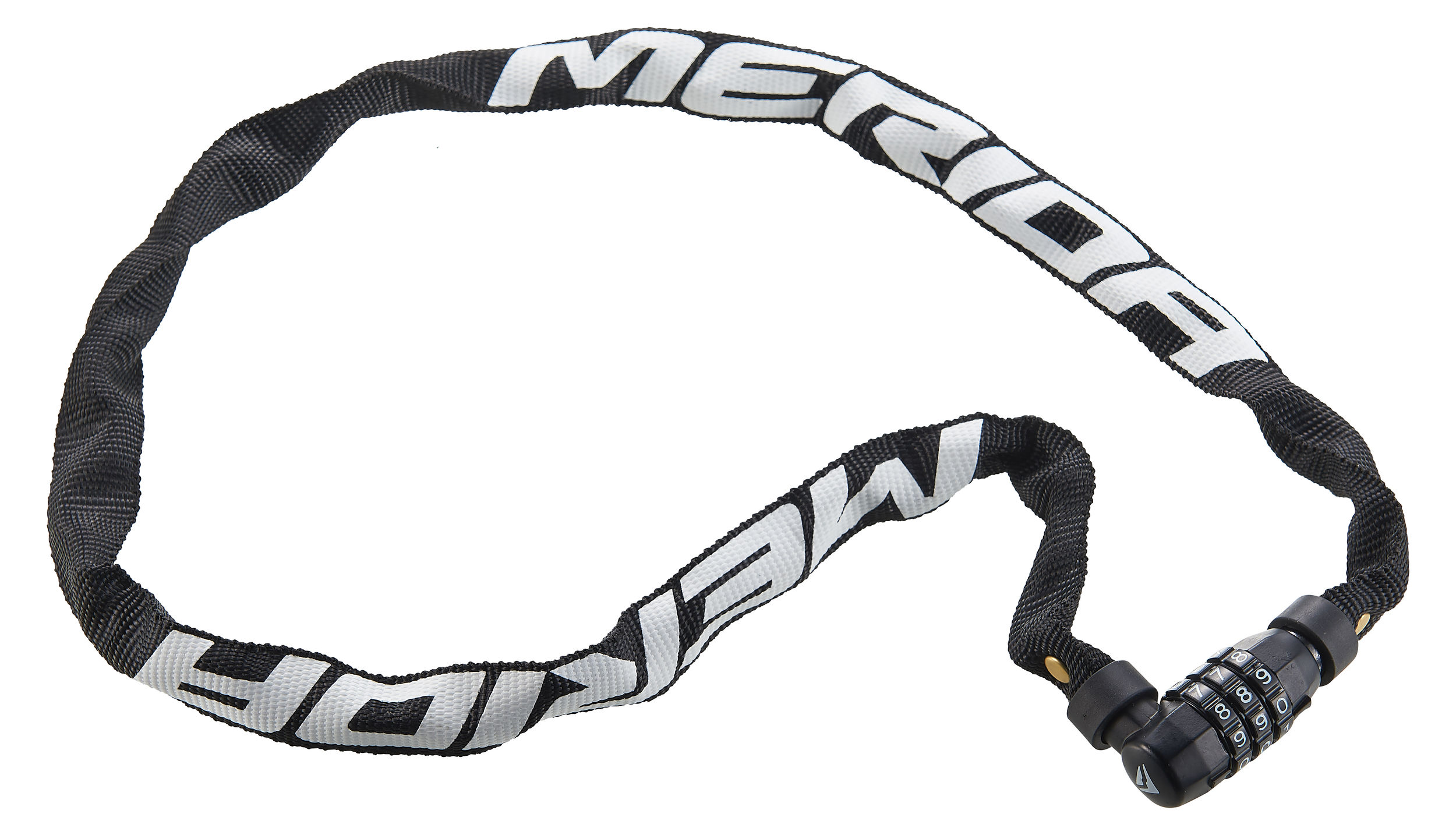 DIGITS Chain Lock
Black, white
A strong, reliable steel chain and lock that's perfect for security on the move.
The MERIDA CHAIN LOCK DIGITS is a flexible but tough steel chain and lock that is secured with a 3 digit combination. The chain is wrapped in a soft sleeve to protect bikes against damage.
At just 370 g, the CHAIN LOCK is light enough to carry in a bag so you'll never need to leave your bike vulnerable to theft.