material: carbon
700C wheelsize
100x12/ 142x12mm axle standard
BB86 bottom bracket standard
Rammestørrelse
XXS, XS, S, S/M, M/L, L, XL
Bremsehendel
Shimano 105 R7000
Styrelager
MERIDA M2331 Neck
material: aluminium
31.8mm diameter
-5° stem angle
80 mm-XXS/XS, 90 mm-S, 100 mm-SM/ML, 110 mm-L/XL
Holker / styretape
MERIDA ROAD EXPERT
Fremre girhendel
Shimano 105 disc
Bakre girhendel
Shimano 105 disc
material: carbon
27.2mm diameter
15mm setback
Sadelklemme
MERIDA Expert
V-mount
incl. MERIDA minitool
50-34 teeth
165 mm-XXS, 170 mm-XS/S, 172.5 mm-SM/ML, 175 mm-L/XL
Krank
165 mm-XXS, 170 mm-XS/S, 172.5 mm-SM/ML, 175 mm-L/XL
Kranklager
Shimano Pressfit BB71
17mm inner width
22mm height
100x12mm width front hub
28 spoke holes
Centerlock
142x12mm width rear hub
28 spoke holes
Centerlock
Frontaksling
MERIDA EXPERT SL
including removable lever
6/4mm allen key
Eiker
Double Butted Black stainless
weighed at frame size M-L without pedals
| | | | | | | | |
| --- | --- | --- | --- | --- | --- | --- | --- |
| Rammestørrelse | XXS | XS | S | S/M | M/L | L | XL |
| Dekkstørrelse | 28" | 28" | 28" | 28" | 28" | 28" | 28" |
| ST - Seat Tubes (mm) | 440 | 470 | 500 | 520 | 540 | 560 | 590 |
| TT - Top Tube (mm) | 515 | 520 | 530 | 545 | 560 | 575 | 590 |
| CS - Chain Stays (mm) | 408 | 408 | 408 | 408 | 408 | 408 | 408 |
| HTA - Head Tube Angles (°) | 71 | 71 | 72 | 73 | 73 | 73 | 73.5 |
| STA - Seat Tube Angle (°) | 75 | 74.5 | 74 | 74 | 73.5 | 73 | 73 |
| BD - Bottom Bracket Drops (mm) | 66 | 66 | 66 | 66 | 66 | 66 | 66 |
| HT - Head Tube Length (mm) | 120 | 130 | 140 | 150 | 170 | 190 | 215 |
| FL - Fork Length (mm) | 375 | 375 | 375 | 375 | 375 | 375 | 375 |
| R - Reach (mm) | 376 | 373 | 375 | 386 | 390 | 394 | 401 |
| S - Stack (mm) | 519 | 529 | 542 | 555 | 574 | 593 | 619 |
| WB - Wheel Base (mm) | 982 | 983 | 979 | 985 | 998 | 1005 | 1014 |
| SH - Stand Over Height (mm) | 701 | 720 | 750 | 769 | 787 | 807 | 836 |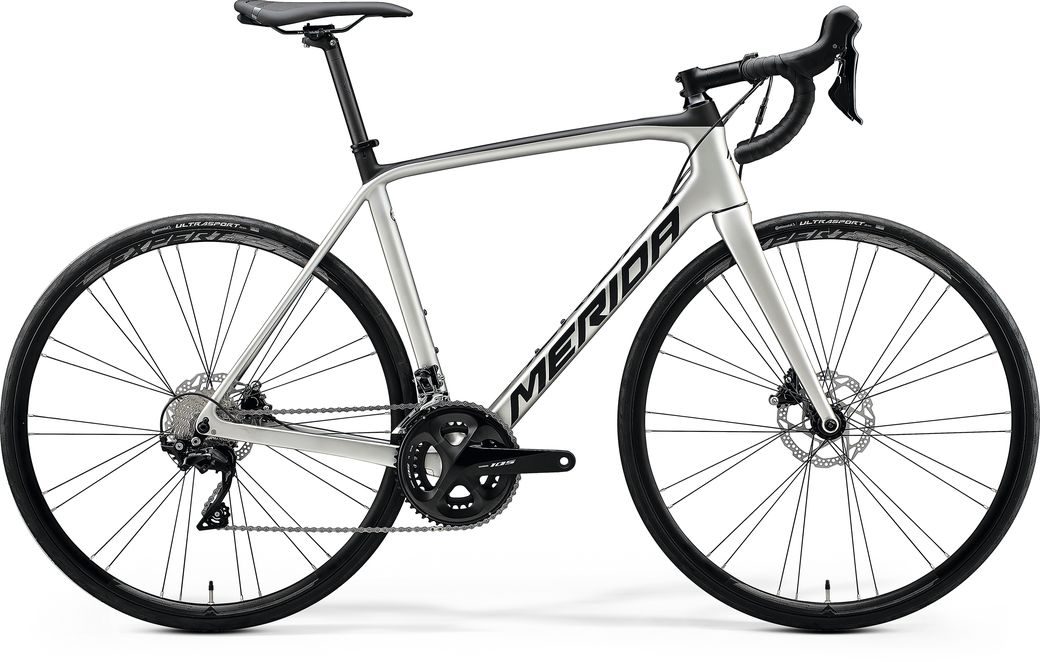 CF2 frame with more relaxed geometry than the CF4. Truncated 'NACA Fastback' profiled down tube and seat tube for aerodynamics. Tapered 1 1/8" to 1 1/2" head tube for confidence inspiring handling. Caliper version runs quick release hubs, Disc version has through axle for extra lateral stiffness and complete internal cable routing. Flat mount rear disc brake with disc cooler technology.
Alle høyytelses DISC landeveissykler har 12 mm gjennomgående boltaksler for større hjulstivhet og nøyaktig skiveinnretting ved skifte av hjul. CF4-modellene bruker R.A.T-systemet, lynraskt å åpne og lukke.
Alle REACTO-modeller har gaffel i fullkarbon med konisk kronerør for å oppnå presis og tillitsskapende håndtering. Aluminium- og CF2 karbonmodeller har "vanlig" 1 1/8"- til 1 1/2"-kon. Den høye enden av CF4-rammen har en slankere frontprofil og bruker 1 1/8"- til 1 1/4"-kon.
Resultatene av våre vindtunnelundersøkelser fra REACTO-designprosjektet er brukt til å skape et mindre, aerodynamisk optimert NACA Fastback rørprofil. Den mer ekstreme avkuttingen av rørenes dråpeform gir perfekt luftstrømning med laveste mulige vekt.
En smidd aluminiumsdel under fremre og bakre skivebremskaliper leder bort varme gjennom CNC-maskinerte kjølefinner og gir 35 % mindre oppvarming og raskere temperaturreduksjon for stabile bremseytelser.
I øvre ende av skalaen ligger vår CF4 ramme med 850 g (størrelse M/L) for versjonen med kaliperbrems, mens rammesettet CF4 med skivebrems veier inn med 1000 g (størrelse M/L). Dette er ganske utrolige verdier, og vi har livstidsgaranti på alle våre rammer, også ved bruk i sykkelløp.
SCULTURA DISC og felgversjon kan monteres med 25 mm brede dekk, og gir maksimalt veigrep og overføring av den økte bremsekraften til veien. De 25 mm dekkene gir også forbedret komfort.