*All specifications listed are subject to change without notice. *Recommended Retail Prices are subject to change without notice.
They say it's the quiet ones you need to watch. That's definitely the case with the eONE-SIXTY 9000. It doesn't need to shout to prove it can walk the walk, with kit that serves up the perfect blend of top-level performance tempered with value. Fox's Performance suspension with 38 fork and DPX2 shock make light work of anything the trail can throw at you. The new Shimano LinkGlide drivetrain is a durability benchmark. Add in the powerful Shimano EP8 motor and high-capacity 630 Wh battery and you'll be ready to shred over and over - and over - again.
The eONE-SIXTY has seamlessly followed in the footsteps of the 'original' eONE-SIXTY in becoming the most decorated, tested and awarded bike in MERIDA's history. This highly anticipated bike managed to collect a vast amount of amazing test results and wins, as well as a few more industry awards to its tally. E-Mountainbike gave it the 'BEST IN TEST' approval in their 'Best of 2021' eMTB group test, World of MTB also gave it their 'Best of 2021' award and FREERIDE gave the 9000 the almost perfect score of 9.5 out of ten, just to mention a few. For 2022, our carbon e-enduro bike will be equipped with the proven EP8 motor from Shimano as well as with the range extending 630 Wh internal battery. A perfectly tuned MTB geometry, paired with a stiff and lightweight carbon front triangle and tough aluminium rear, seamlessly integrated battery and a mixed wheel size combo that delivers poise and confidence on the toughest trails, the eONE-SIXTY is ready for anything you can throw at it.
Lightweight carbon front/aluminium rear frame
Shimano EP8 motor and internally mounted 630 Wh battery
Fox Performance suspension
High-quality Shimano brakes and LinkGlide drivetrain
Mixed wheel size setup with 160/150 mm travel split
THERMO GATE and WIRE PORT tech
material: carbon
150mm suspension travel
27.5x2.8" max. wheelsize
148x12mm axle standard
intube
max. 630 Wh
frame size
XS, S, M, L, XL
160mm suspension travel
Tapered
51mm fork offset
29x2.6" max wheelsize
color
DARK STRAWBERRY/BLACK (FADING)
*504Wh Version RRP $10,799
derailleur (r)
Shimano XT RDM8130 Shadow+ 11
shifter front
Shimano SL -MT800-IL
shifter rear
Shimano XT M8130 11
29x2.5 "
fold
TR EXO+ 3C MaxxGrip
27.5x2.6 "
fold
3C EXO+ TR
110x15mm width front hub
148x12mm width rear hub
30mm inner width
Centerlock
material: aluminium
Tubeless ready (tubeless tape and valves included)
material: aluminium
35mm diameter
0° stem angle
Supernova mount
40 mm all sizes
30.9mm diameter
0mm setback
XS 125mm travel seatpost - S/M 150mm travel seatpost - L/XL 170mm travel seatpost
fender
C093-02F + C093-02R
light front
LEZYNE E-BIKE POWER STVZO E115, reverse MERIDA Custom Mount
light rear
LEZYNE LED FEMTO USB REAR STVZO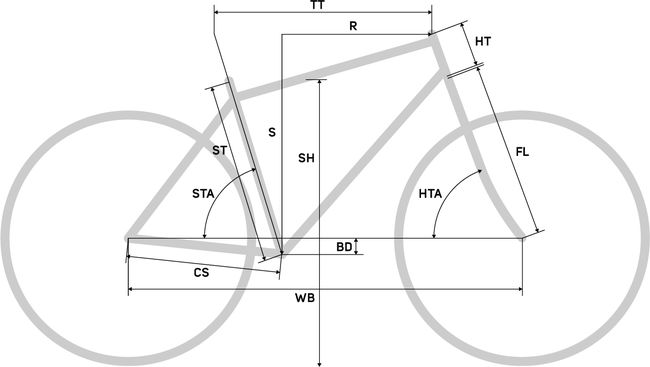 | | | | | | |
| --- | --- | --- | --- | --- | --- |
| Frame Size | XS | S | M | L | XL |
| Tyre Sizes | 29/27.5" | 29/27.5" | 29/27.5" | 29/27.5" | 29/27.5" |
| ST seat tube [mm] | 405 | 420 | 440 | 470 | 500 |
| TT top tube [mm] | 563 | 584 | 605 | 629 | 652 |
| CS chain stay length [mm] | 439.5 | 439.5 | 439.5 | 439.5 | 439.5 |
| HTA head tube angle [°] | 65.5 | 65.5 | 65.5 | 65.5 | 65.5 |
| STA seat tube angle [°] | 75.5 | 75.5 | 75.5 | 75.5 | 75.5 |
| BD bottom bracked drop [mm] | 17.5 | 17.5 | 17.5 | 17.5 | 17.5 |
| HT head tube [mm] | 110 | 115 | 120 | 135 | 150 |
| FL fork length [mm] | 571 | 571 | 571 | 571 | 571 |
| R reach [mm] | 400 | 420 | 440 | 460 | 480 |
| S stack [mm] | 628.5 | 633 | 637.5 | 651.5 | 665 |
| WB wheel base [mm] | 1168 | 1190 | 1212 | 1238.5 | 1265 |
| SH stand over height [mm] | 742 | 737 | 733 | 740 | 754 |
| | | | | | |
| --- | --- | --- | --- | --- | --- |
| No. | Item-No. | Name | Info | Pieces | Torque NM |
| 1 | A2294000162 | WASHER | OD21.1mm ID15.1mm H3mm | 2 | |
| 2 | A2221000043 | BEARING | 3802V-2RS OD24mm ID15mm W7mm | 2 | |
| 3 | A2300000263 | BOLT | M10x1 OD15mm L64mm | 1 | |
| 4 | A2300000264 | SCREW | M10x1 L20mm | 1 | 16~18 |
| 5 | A2300000364 | SCREW | M6x1 L13.5mm | 1 | 10~12 |
| 6 | A2300000356 | BOLT | M6x1 OD10mm L51.5mm | 1 | |
| 7 | A2035000014 | LINK | | 1 | |
| 8 | A2221000034 | BEARING | 6800V-2RS OD19mm ID10mm W5mm | 2 | |
| 9 | A2300000235 | CREW | M10x1 L15mm | 2 | 14~16 |
| 10 | A2294000093 | WASHER | OD15mm ID10.1mm H3mm | 2 | |
| 11 | A2221000035 | BEARING | 6801V-2RS OD21mm ID12mm W5mm | 2 | |
| 12 | A2300000266 | SCREW | M8x0.75 L16mm | 1 | 12~14 |
| 13 | A2300000265 | BOLT | M8x0.75 OD12mm L68mm | 1 | |
| 14 | A2294000023 | WASHER | OD15mm ID12mm H3mm | 2 | |
| 15 | A2294000099 | WASHER | OD17.5mm ID12.1mm H2mm | 4 | |
| 16 | A2221000039 | BEARING | 12214V-2RS OD21mm ID12mm W4mm | 8 | |
| 17 | A2300000433 | BOLT | M8x0.75 OD12mm | 4 | |
| 18 | A2300000434 | SCREW | M8x0.75 L14mm | 4 | 12~14 |
| 19 | A2300000536 | SCREW | M4x0.7 L8mm | 1 | 2~4 |
| 20 | A2311000067 | RD-HANGER | DH-057 | 1 | |
| 21 | A2300000185 | SCREW | M3x0.5 L20.5mm | 2 | 2~4 |
| | | SMALL PARTS | see pdf file | | |
Classification